The FIFA World Cup continues to permeate the TV networks of sports fans around the world from its stage in Brazil. Among the playback, broadcast and transmission setups, are the Allen & Heath systems being used at several stadia, in various remote broadcast trucks, and in master control rooms.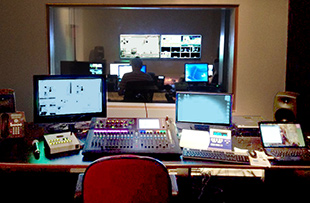 Supplied by distribution partner Teleponto, these include Fox Sports Brazil, a key broadcaster of the games, using an A&H GLD-80 digital mixer connected via Dante to three Lawo mixing consoles and three RTS matrixes for broadcasting from Rio de Janeiro. Broadcaster Sigma is using Qu-16 and Qu-24 compact digital mixers, and two iDR-16 and an iDR-48 iLive MixRacks.
Fox Sports' Sao Paulo studio installed a GLD-80 earlier this year. As part of the system, an AR2412 remote I/O rack was selected as a master unit, with two AR84 expander racks installed in the Fox studio with the desk. This system is being used to provide audio feeds to reporters throughout the 12 stadia hosting the games located in 12 cities across Brazil.
All systems for Fox Sports Brazil, Fox's studios, and the Rio-based International Broadcast Centre (IBC), which serves as the headquarters for FIFA TV and its partner companies, are interconnected via Dante via fibre.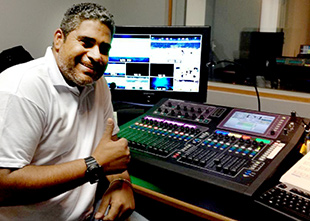 In addition, A&H consoles are also to be found in several remote trucks being used by Fox Sports Brazil and Fox Sports Argentina. These mobile units are being used throughout the games at multiple locations. The trucks are equipped with GLD-80, QU-16 and QU-24 mixers and an iDR DSP matrix mixer, also connected via Dante.
'When working on a project that has a worldwide impact, quality and reliability are key,' says Teleponto President, Antonio Neto. 'There are no second chances. That is why we chose Allen & Heath consoles to handle our audio.
'Time and time again, Allen & Heath has proven to have the best audio quality, flexibility and rock-solid reliability. When our reputation is on the line, having a partner like this is very important.'

See also:
GoboSat moves to 4k broadcast for World Cup
Maracana stadium refitted for World Cup final
HBS gets Esfera surround onside for World Cup
Brazil's World Cup stadia get set for sound
The Sound of Sport: What is Real?
More: www.allen-heath.com