Vanatu radio station prepares for launch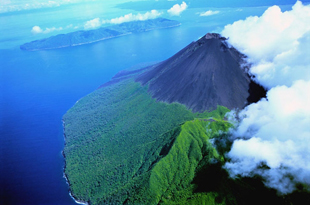 Readying for launch in in September 2012, Vanuatu's new radio station, 96 Buzz FM, has taken three ARX USB DI boxes from local agent Island Media.
Island Media MD Hendrik Kettner specified them as part of and equipment parcel for both the Port Villa-based on-air studio and its production unit, based on his previous experience with the USB DIs in broadcast applications. The units they will be used as the main audio play-out devices.
Vanuatu is a tropical Pacific paradise comprising 82 Islands, located 1,750km (1,100 miles) east of Northern Australia. It is, according to ARX MD Colin Park, possibly one of the world's best destinations for a – preferably long – sales call.
More: www.arx.com.au
Jason Kelly: SSL

Jason Kelly has joined Solid State Logic as Product Manager, to spearhead the introduction of the company's new Live mixing console. With a 25-year career covering live sound production, live event...

Read More...
1
2
3
4
5
6
7
8
9
10
11
12
13
14
15
16
17
18
19
20
21
22
23
24
25
26
27
28
29
30
31
32
33
34
35
36
37
38
39
40
41
42
43
44
45
46
47
48
49
50
51
52
53
54
55
56
57
58
59
60
61
62
63
64
65
66
67
68
69
70
71
72
73
74
75
76
77
78
79
80
81
82
83
84
85
86
87
88
89
90
91
92
93
94
95
96
97
98
99
100
1
2
3
4
5
6
7
8
9
10
11
12
13
14
15
16
17
18
19
20
21
22
23
24
25
26
27
28
29
30
31
32
33
34
35
36
37
38
39
40
41
42
43
44
45
46
47
48
49
50
51
52
53
54
55
56
57
58
59
60
61
62
63
64
65
66
67
68
69
70
71
72
73
74
75
76
77
78
79
80
81
82
83
84
85
86
87
88
89
90
91
92
93
94
95
96
97
98
99
100