Wide News
International news highlights from the world of live sound, recording, broadcast, postproduction and A/V


SSL AWS lights the way for Gaslamp Studios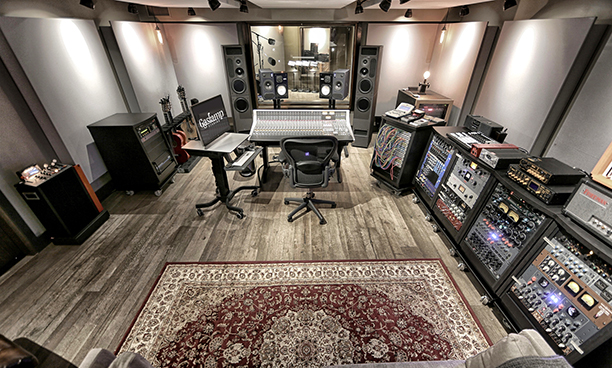 Located in the heart of the San Diego district of the same name, Gaslamp offers remote mixing services to artists and producers. Central to its operation are studio acoustics designed by Jochen Veith of JV.Acoustics, a collection of vintage analogue outboard and modern digital equipment, plug-in processing, PMC main monitors and an SSL AWS 948 mixing console.
'The AWS allows me to have a hybrid workflow,' says Chief Engineer Kellogg Boynton, a Grammy-nominated engineer whose credits include Eric Clapton, Taylor Swift and Warren Haynes.
Prize install at Leiden's De Nobel venue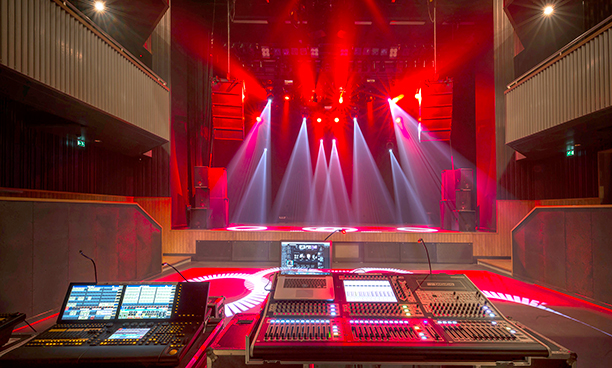 Converting an industrial building has given Holland a new three-room live music venue in Leiden. Originally a blanket factory, the premises were later taken over by the Nobel Brothers, who traded rags, tatters and 'old metals'.

Abandoned in 1987, it was later repurposed several times before assuming in its current guise following a new infrastructure created by EHA Architects.
Key to its appeal are the Martin Audio/Powersoft sound systems installed in each rom.
Nachtresidenz elevates Düsseldorf club scene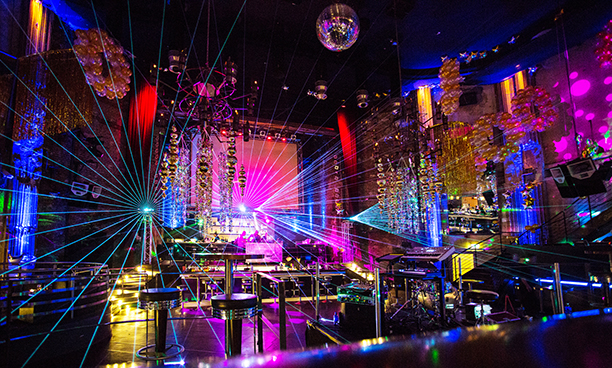 The move to upgrade a 15-year-old sound system has resulted in Düsseldorf's Nachtresidenz equipping its main room with a five-point speaker system from Funktion-One.
With it, Nachtresidenz aims to be the first club and event venue in the world to be fitted with a surround system that 'takes guests on a journey into a new and unique world of music perception'.
New loudspeaker technology drives Caparezza tour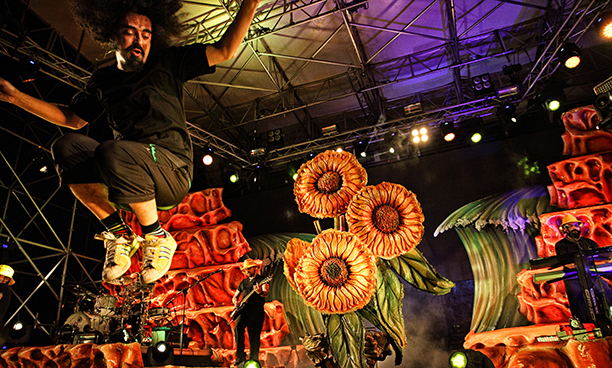 Having been shaping the sound of Italian hip-hop, rock and rap artist Caparezza for the past 13 years, sound engineer Antonio Porcelli believes he has a winning bass combination in Powersoft's M-Force subwoofer driver and the M-Sub enclosure developed by Audio Labs System's Mario Di Cola.
'A single M­Force was enough to make the combined effort of the other subs look ridiculous,' he says, recalling a demo he attended while mixing Caparezza's album Museica in California.
Before the Dawn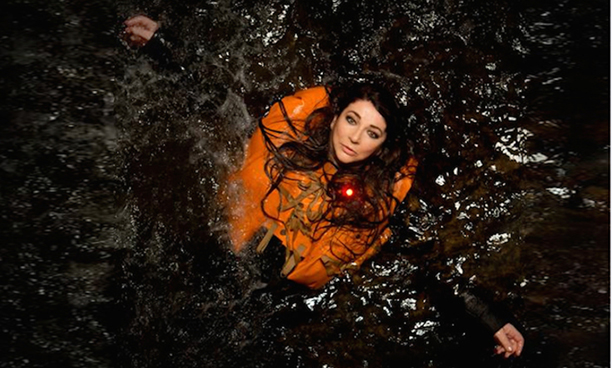 Having made her fans wait 35 years for the opportunity to see her play live, a lot was expected of Kate Bush's Before the Dawn concerts at London's Hammersmith Apollo. They did not disappoint, winning high praise from reviewers and fans alike.
While the initial focus fell – inevitably – on the visual aspects of the concerts, the sound was an equally important consideration. Along with sound designer and FOH mixing engineer Greg Walsh, the production team included Stephen Taylor, who was responsible for Kate's vocal processing, and monitor engineer Ian Newton.
South Korea Congress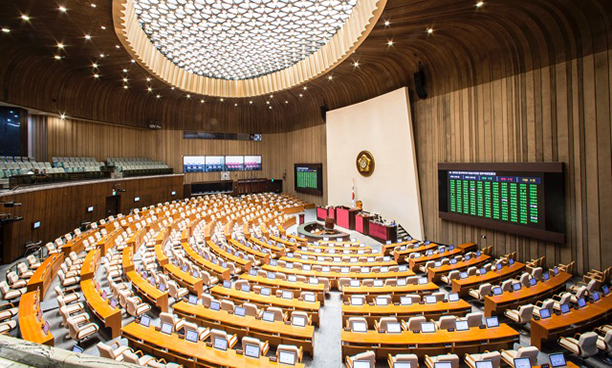 For the past ten years, the audio systems in General Assembly Hall of the South Korea Congress have been managed by Marshall Pro Sound – along with those of the country's entire National Assembly building. With the latest improvements, the resulting 28-speaker install is one of the largest and most prestigious in Asia for French company Amadeus.

The hall's acoustic required the use of both hanging speakers and compact yet high SPL speakers at the podia. Marshall Pro Sound found Amadeus' Diva XS speakers the best fit for the main hall, while the PMX model suited personal monitoring for each podium.
Recording in an Airstream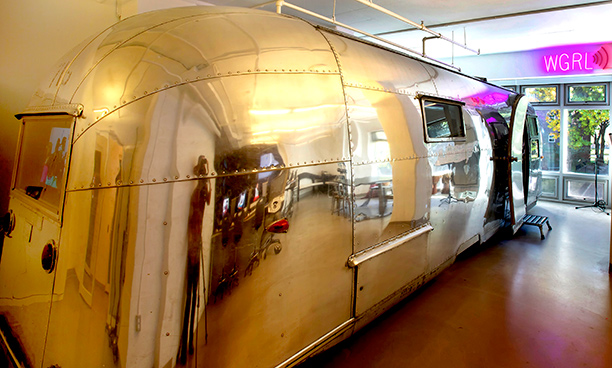 Ronnie Lane's Mobile Studio was among the first mobiles ever to hit the road. Armed with a Helios mixing console, Studer and Revox tape machines, and Tannoy monitors it was made yet more newsworthy by the 26-ft Airstream trailer that contained it.
Currently operated by Paul Madden, Lane's LMS was built by audio engineer Ron Nevison in 1972. It is no longer completely unique, however, as NYC's Lower East Side Girls Club has brought a 1958 Airstream trailer into its WGRL Internet Radio Station & Recording Arts Program.
L'Auditori de Barcelona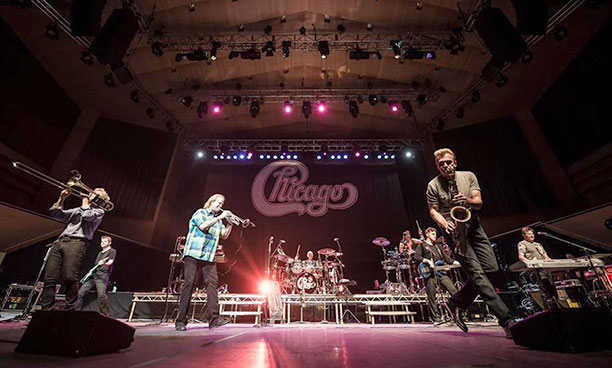 L'Auditori de Barcelona has broadened its horizons from classical exclusivity to embrace other music – even pop. And it's no casual move for a venue that is home to the Orquestra Simfònica de Barcelona i Nacional de Catalunya. L'Auditori was also the first concert venue in Spain to join the European Concert Hall Organisation (ECHO) in 2007, a matter of pride for a venue only open since 1999.
New styles of music exposed shortcomings in the sound system, however: 'We already had a point source solution, and some delays due to the long size of the auditorium,' says Head of Sound, Toni Vila. 'Yet for international artists, this system was far away from actual rider expectations and could not provide the proximity effect audiences expect in such type of shows.'
Page 1 of 55
Scott Leslie: Ashly Audio

Ashly Audio has appointed Scott Leslie to the newly-created position of Executive Vice President, reporting to Ashly CEO and President Mark Wentling. In his new post, Leslie will oversee R&D, marketing...

Read More...
1
2
3
4
5
6
7
8
9
10
11
12
13
14
15
16
17
18
19
20
21
22
23
24
25
26
27
28
29
30
31
32
33
34
35
36
37
38
39
40
41
42
43
44
45
46
47
48
49
50
51
52
53
54
55
56
57
58
59
60
61
62
63
64
65
66
67
68
69
70
71
72
73
74
75
76
77
78
79
80
81
82
83
84
85
86
87
88
89
90
91
92
93
94
95
96
97
98
99
100