Wide News
International news highlights from the world of live sound, recording, broadcast, postproduction and A/V


Reykjavik Rock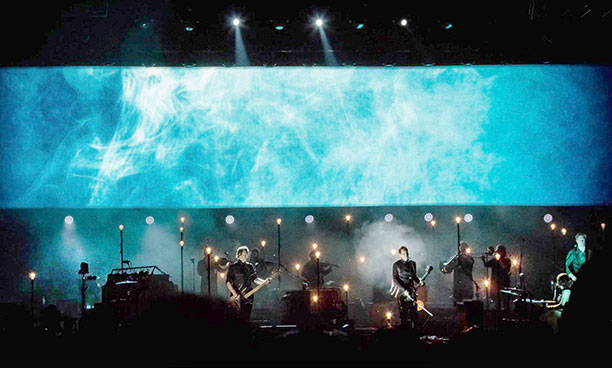 The last leg of two-year world tour found Icelandic band Sigur Rós taking advantage of the latest refinements in the Skan PA equipment inventory. 'We took a d&b audiotechnik system out for Sigur Rós late last year,' says Skan system designer for the tour, Tom Tunney. 'A short run, maybe three weeks, the system was based on J-Series with some Q-Series for fill. We drove the whole PA with D80s.'
New D80 amplifiers from d&b have been added since: 'The most immediate thing we noticed was an indirect benefit of the active power correction, when we applied the 'pull' on the service with no gain reduction anywhere on the signal path it just sounded clearer.
Daniel Gonzales gets on the Grid for live monitor mixing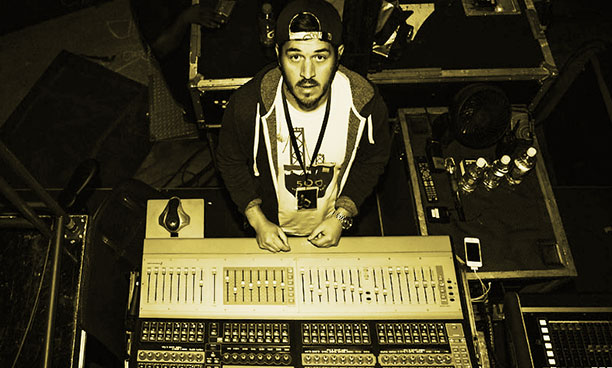 Working with the likes of Beyoncé, Frank Ocean and Gungor, live monitor engineer Daniel Gonzales has been finding Waves Audio plug-ins a growing part of his set-up. Currently, he is using the Waves Mercury and SSL 4000 Collection SoundGrid bundles mixing monitors for Beyoncé.

'The more tools you have in your toolbox, the better equipped you are to handle any job,' he says. 'It doesn't mean you'll be using every tool every single time, but at least you will have them when you need them.
Tape Studio opens with SSL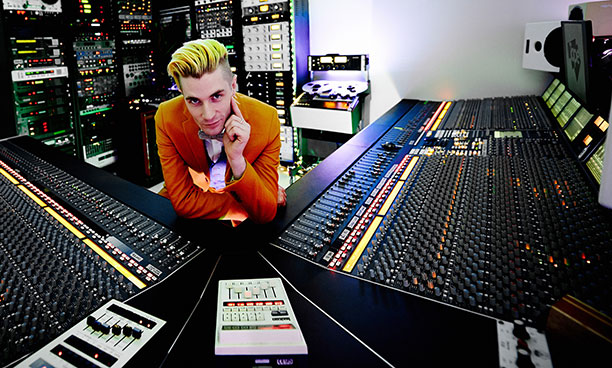 'Built to boldly go where no studio has gone before', Tape Studio is a new, two-storey recording/mixing facility in Edinburgh. Owned by 'alternative' record producer/mixer Stephen A Watkins, the studio's equipment list and acoustics are on par with facilities in NY, LA and London.
'We wanted to put together a studio that was completely over-the-top to match my personal recording/mixing style,' Watkins explains. 'The set-up features an all-guns-blazing, maxed out patchbay handling a Who's Who of analogue outboard gear.'
Central to its operation are two Solid State Logic Duality SE consoles…
Virginia Arts Recording returns to analogue mixing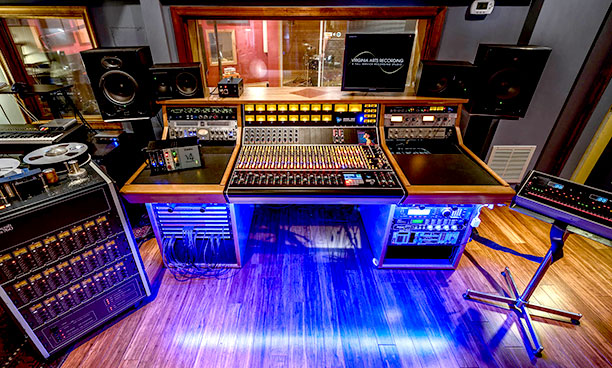 As part of a complete architectural and electronic renovation, Virginia Arts Recording recently replaced its large-format digital console with a 16-channel API 1608 analogue console with P-Mix fader automation.
The north-central Virginia-based studio has been serving local musicians, labels and radio stations for more than 30 years. Current owners Chris Doermann and Sean Dart are celebrating its history with the new console and a 24-track, 2-inch tape machine. The studio also retains its digital platforms with top-end converters to allow projects to chose from both technologies.
Endemol Sport adopts new tactics for new sports season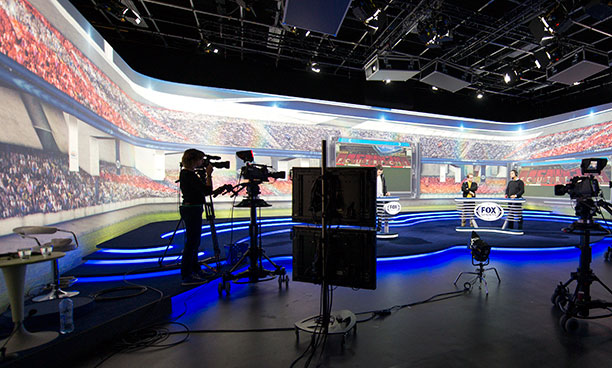 Endemol Sport has marked the start of the 2013-14 Dutch football season with the opening of three HD studios and production galleries, dedicated to match-day programming and highlights. Built around a common fibre-optic backbone at the MediArena in Amsterdam, the facilities are equipped with two Studer Vista 5 digital mixing desks.
The project's aim was to improve both the quality of content contribution across multiple platforms for viewers using Fox Sports Eredivisie football pay-TV channels.
Elbow mixes and masters with PMC monitors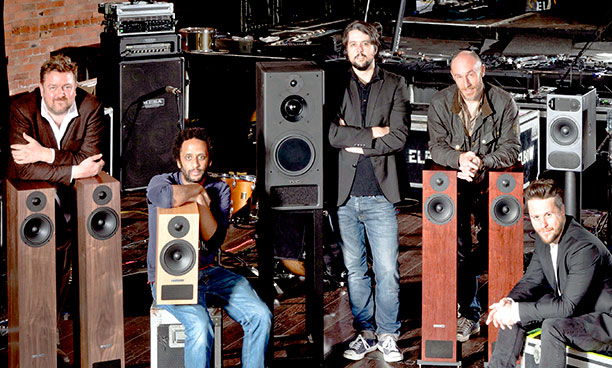 The second album since the Mercury Prize-winning The Seldom Seen Kid, Elbow's The Take Off and Landing of Everything was written and recorded at Blueprint Studios and Peter Gabriel's Real World. When it came to mixing, the band returned to their own facility to use the PMC IB2S three-way monitors and the new active twotwo.6 close-fields which were recently installed there.
Elbow chose the large PMC monitors for the studio and models from PMC's twenty series for their homes. With consistency across all locations, they were able to record in their studio and then audition the results in the relaxed atmosphere of their homes.
Sennheiser takes sponsorship of Shanghai Concert Hall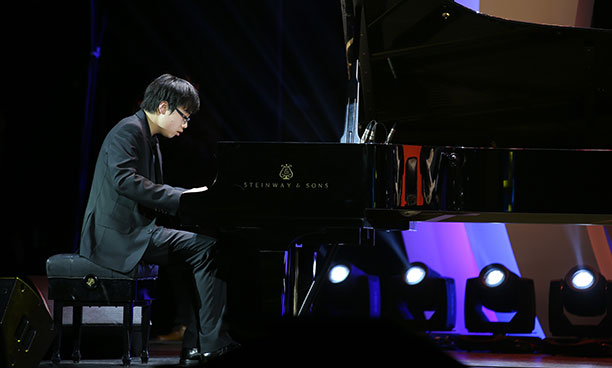 The Shanghai Concert Hall has been renamed the Sennheiser Shanghai Concert Hall, marking a new era for the venue and the first time that Sennheiser has put its name to a performance centre. This news accompanies the formation of Sennheiser-owned record label, Sennheiser Media.
The Sennheiser Shanghai Concert Hall was the first professional concert hall to open in China, with the aim to become a new platform for the development and promotion of arts and music – both in Shanghai and more broadly throughout the rest of China.
New sonic performance calls on PAS and Meyer Sound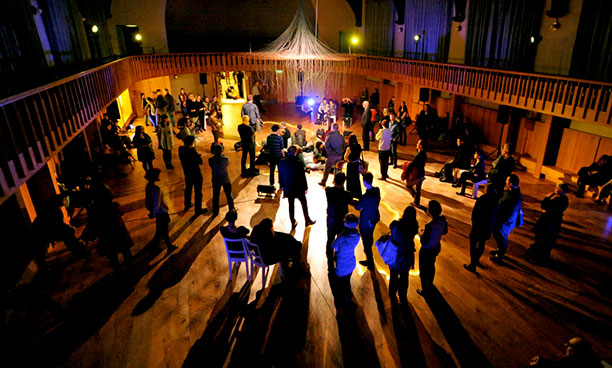 A new installation by Chris Watson premiered at the Howard Assembly Room for Opera North in Leeds at the end of February 2014, marking the opening of his latest sonic sculpture.
Recorded in remote locations around the world, including the Galapagos Islands and Iceland, Hy Brasil celebrates the mythical island of the same name. The performance transports visitors to the island through a rich auditory experience, which includes the sounds of indigenous fauna as well as the natural land and seascape.
Page 1 of 49
Richard Kershaw: HHB

Richard Kershaw is to retire from his position as Director of Operations at HHB Communications. Kershaw began his career at HHB in 1983, after meeting MD Ian Jones while working for theatre sound specialist...

Read More...
1
2
3
4
5
6
7
8
9
10
11
12
13
14
15
16
17
18
19
20
21
22
23
24
25
26
27
28
29
30
31
32
33
34
35
36
37
38
39
40
41
42
43
44
45
46
47
48
49
50
51
52
53
54
55
56
57
58
59
60
61
62
63
64
65
66
67
68
69
70
71
72
73
74
75
76
77
78
79
80
81
82
83
84
85
86
87
88
89
90
91
92
93
94
95
96
97
98
99
100