Wide News
International news highlights from the world of live sound, recording, broadcast, postproduction and A/V


Recording in an Airstream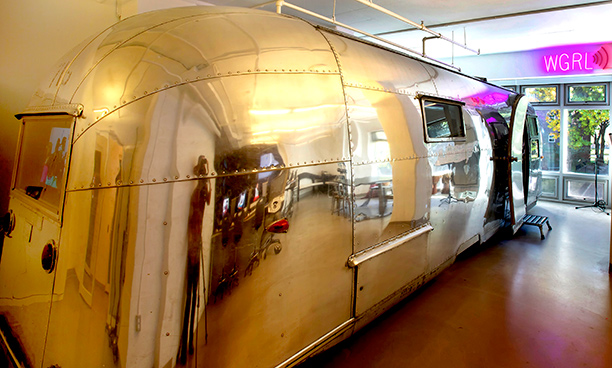 Ronnie Lane's Mobile Studio was among the first mobiles ever to hit the road. Armed with a Helios mixing console, Studer and Revox tape machines, and Tannoy monitors it was made yet more newsworthy by the 26-ft Airstream trailer that contained it.
Currently operated by Paul Madden, Lane's LMS was built by audio engineer Ron Nevison in 1972. It is no longer completely unique, however, as NYC's Lower East Side Girls Club has brought a 1958 Airstream trailer into its WGRL Internet Radio Station & Recording Arts Program.
L'Auditori de Barcelona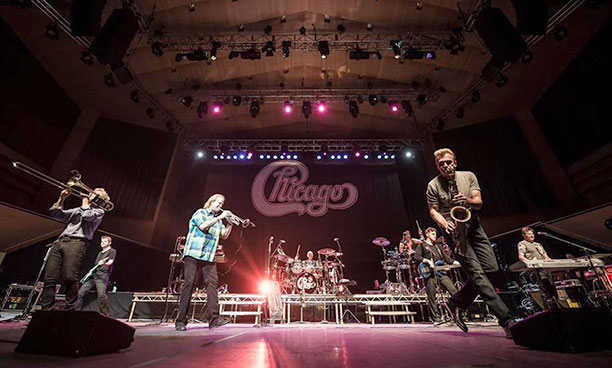 L'Auditori de Barcelona has broadened its horizons from classical exclusivity to embrace other music – even pop. And it's no casual move for a venue that is home to the Orquestra Simfònica de Barcelona i Nacional de Catalunya. L'Auditori was also the first concert venue in Spain to join the European Concert Hall Organisation (ECHO) in 2007, a matter of pride for a venue only open since 1999.
New styles of music exposed shortcomings in the sound system, however: 'We already had a point source solution, and some delays due to the long size of the auditorium,' says Head of Sound, Toni Vila. 'Yet for international artists, this system was far away from actual rider expectations and could not provide the proximity effect audiences expect in such type of shows.'
The Oldest Boy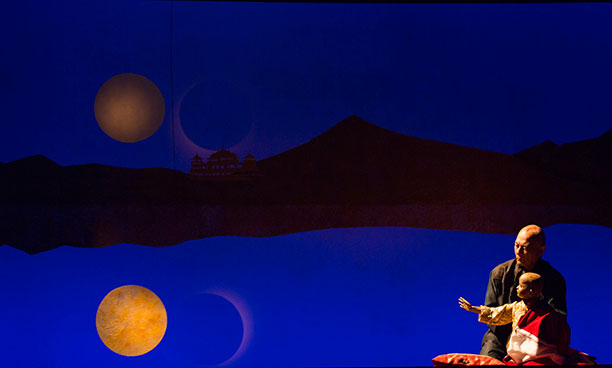 Sarah Ruhl's The Oldest Boy tells the story of Tenzin, the toddler son of an American woman and a Tibetan man who is the reincarnation of a high Buddhist teacher.

Designing the sound and the audio system to deliver it at its Lincoln Center Theater's Mitzi E Newhouse Theater 3 premiere posed its own challenges to Sound Designer Darron L West and New Jersey-based theatrical sound specialist Masque Sound. The first was the design of the stage itself...
Yamaha AFC3 solves Riksteatret acoustic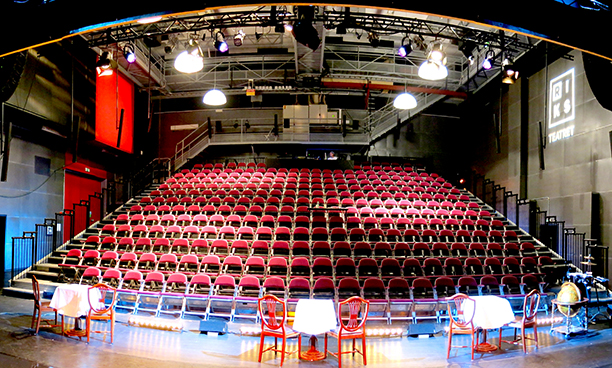 Staging shows in 70 venues around Norway – to ensure that nobody has to travel for more than an hour to one of its productions – Norway's national touring theatre develops and previews its productions in two venues at the Nydalen complex in Oslo.
Established in 1949, Riksteatret has its headquarters is in Oslo's Nydalen district where the 300-seat Store Gull (Large Gold) and 120-seat Lille Gull (Little Gold) theatres host these productions. Formerly a television studio, Store Gull has a very dry acoustic response, the reverb time being as little as 0.56s – uncomfortable for both actors and audiences...
The Girl from Nagasaki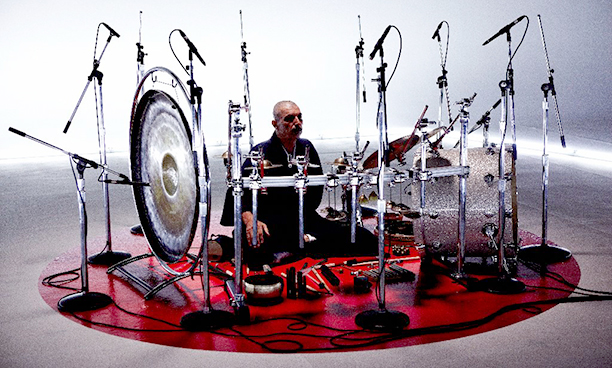 Retelling Madama Butterfly for his directorial debut, celebrated photographer Michel Comte fared well at this year's Sundance Film Festival with The Girl from Nagasaki. Telling the story of romance and loss through a Nagasaki survivor married to an American astronaut, the feature-length film won plaudits both for its visual style and structure and the work of sound designer Maurizio Argentieri.
The project pushed Argentieri's skills and the capabilities of his DPA microphones to the limit.
La Mansión takes lead role on Brazil recording scene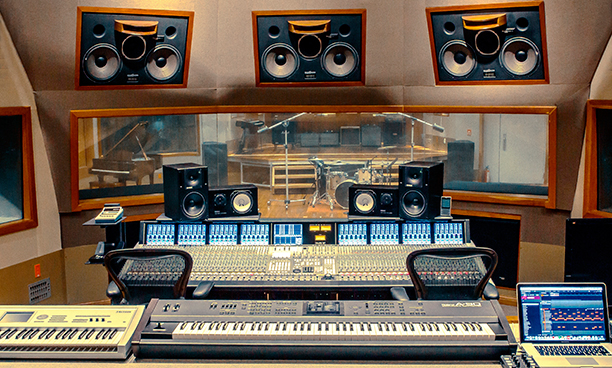 A ground-up build by the Malvicino Design Group, La Mansión has become one of Mexico's premier commercial recording facilities after making the move from private use to commercial.

A multi-room facility serving the likes of Strokes and Regina Spektor producer Gordon Raphael Grammy-winning sound engineer Benny Faccone and various music groups and artists, it now offers four recording environments – with a new SSL Duality analogue mixing desk/DAW controller in, its largest rom, Studio A.
Arboreal Lightning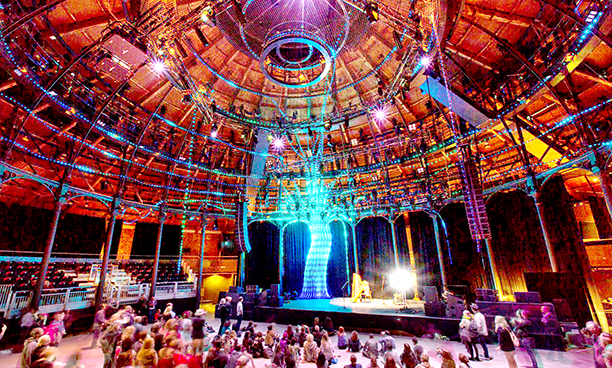 Transforming the former locomotive shed into an interactive art space, London's Roundhouse recently hosted the Arboreal Lightning sound and light installation commissioned by singer-songwriter and composer, Imogen Heap.

The work combined interactive visuals and Ambisonic sound, that supported artist performances and the audiences' own experience.
Capitol Studios take first PMC QB1-A monitors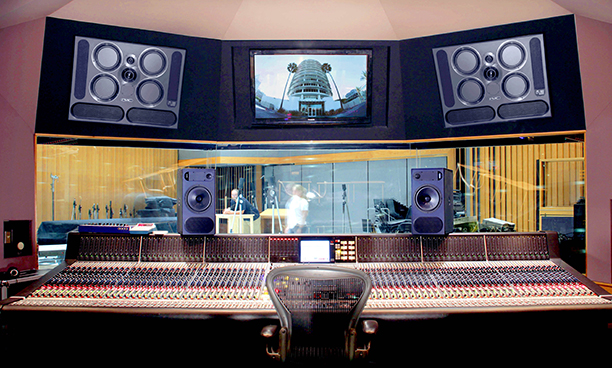 The first placement of PMC's new QB1-A studio reference monitors is with Capitol Studios in Los Angeles, as part of the studios' ongoing refurbishment programme. One pair of the monitor loudspeakers is destined for Studio A, and the other for Studio B.
Aiming to provide a 'new reference standard' for medium-to-large-scale recording facilities in terms of accuracy, dynamics, resolution and headroom, the QB1-A design incorporates analogue and digital inputs, PMC's Advanced Transmission Line bass-loading technology, DSP control, and the latest generation of PMC's class-D amplification and driver designs.
Page 1 of 54
Kelly Fair: Wohler Technologies

Wohler Technologies has appointed Kelly Fair as the VP of Sales, responsible for the company's baseband and stream-based products, including the AMP2 Series of audio and video monitors, and the MPEG...

Read More...
1
2
3
4
5
6
7
8
9
10
11
12
13
14
15
16
17
18
19
20
21
22
23
24
25
26
27
28
29
30
31
32
33
34
35
36
37
38
39
40
41
42
43
44
45
46
47
48
49
50
51
52
53
54
55
56
57
58
59
60
61
62
63
64
65
66
67
68
69
70
71
72
73
74
75
76
77
78
79
80
81
82
83
84
85
86
87
88
89
90
91
92
93
94
95
96
97
98
99
100