Wide News
International news highlights from the world of live sound, recording, broadcast, postproduction and A/V


VDC makes a home in new Danish music venue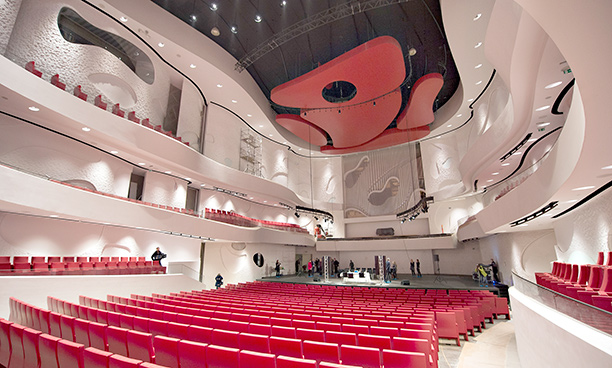 The latest music venue in Northern Denmark, the Musikkens Hus (House of Music) is located on the waterfront of Aalborg. With architectural design by Coop Himmelb(l)au, the sound and communications contracts were won by Nordic systems integrator Exton, and required more than 20km of premier quality audio and video cabling.
The venue contains four concert halls, a restaurant and an educational section, with studios and rehearsal rooms. Exton Project Manager Gunnar Gunnarsson looked to London cable specialist VDC Trading, on grounds of quality, logistics and service for the audio and video cabling, choosing Van Damme Purple, Brown and Black series.
Curtain Call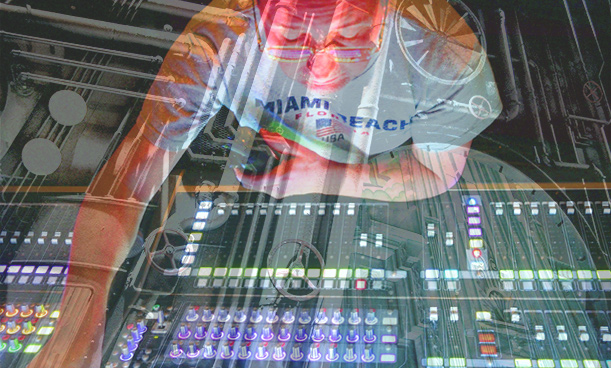 Renowned theatre sound designer Andrew Bruce leads F&W in an exclusive exploration of sound in musical theatre – its history, past and current technologies, and the rigours of rehearsing and mixing a major West End or Broadway show.
From Cadac's A to DiGiCo's T, he follows the development of mixing consoles dedicated to the very specific needs of the theatre. And from script learning to line-by-line mixing, he charts the painstaking work of the theatre sound man – including learning all of the actors' scripts. Welcome to the secret world of the musical...
Creamfields 2014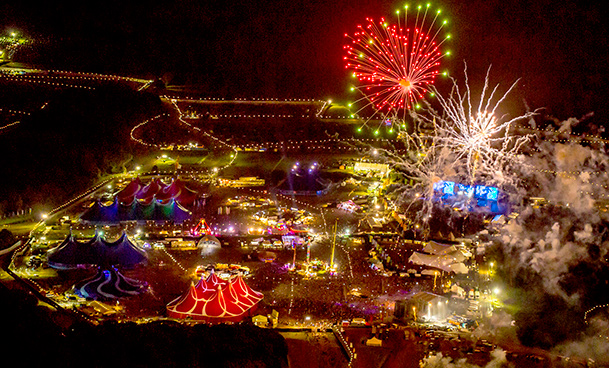 Marking the third high-profile Liverpool-centric event for Adlib in as many months, the 2014 Creamfields EDM festival saw the company providing lighting, sound and rigging to two main arenas and the Hospitality/VIP area.
Both main stages – Arena 04 and Arena 05 – required major overnight lighting/visual changeovers, with typical UK weather making working conditions tough on site. Leading the Adlib team on site was Crew Chief Kevin Byatt, with everything support from the office/warehouse end by Dave Eldridge – this, plus much detailed advanced planning, was key to the smooth operation.
Meyer Sound upgrade for Mohegan Sun Casino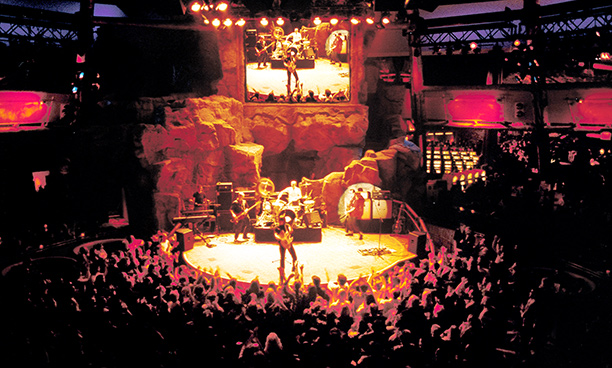 New England's Mohegan Sun Casino has installed a second Meyer Sound M'elodie System in its 300-seat Wolf Den showroom.
Addressing a 300° audience area, the new system features two main arrays of six M'elodie loudspeakers, two side arrays of four, and four for front fill. Four 700-HP subwoofers provide low end, with system drive and alignment provided by a Galileo Callisto loudspeaker management system. The installation also includes 12 UM-1P stage monitors in addition to a UPA-1P loudspeaker and a USW-1P subwoofer for drum monitors. Yamaha CL5 digital mixing consoles are installed for FOH and monitor positions.
US school expands arts facilities with DAS & DiGiCo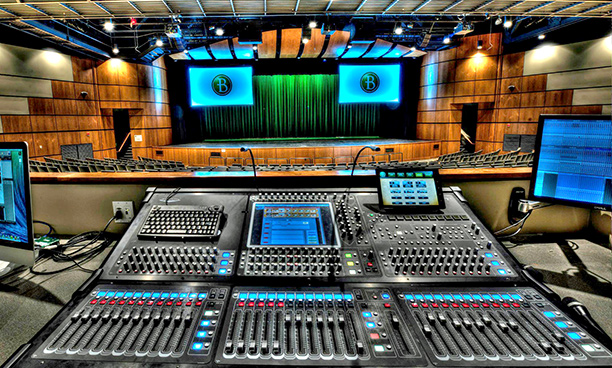 Briarcrest Christian School offers a comprehensive Fine Arts programme, for which it has recently opened the Sparks Chapel Fine Arts Center to stage its music and theatre productions, as well as other on-campus activities.

For its audio needs, the school called in Tennessee Concert Sound, a design/build audio services firm that is also involved in sound production. Owner Stewart Tritt and Jason Long, who handled sales and system design for the project, devised a set-up based around a DiGiCo SD10 mixing console and a PA system comprising 22 DAS Aero 8A pline array modules, supported by four LX-218CRA subwoofers.
X-Men: Days of Future Past NYC World Premiere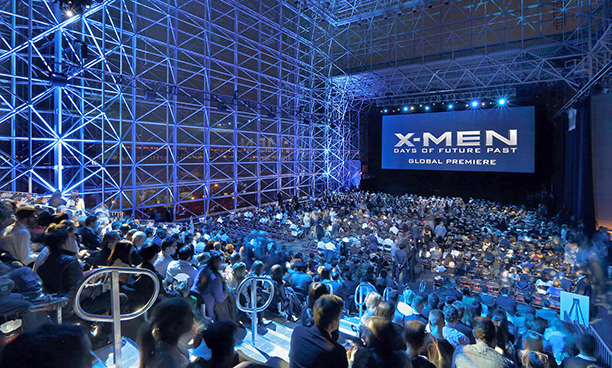 Familiar to New York AES Convention regulars, the space and architecture of the Jacob K Javits Convention Center provides a very 'live' ambience for reinforced sound. Yet this was the setting for the world launch of the summer blockbuster X-Men: Days of Future Past.
Using a 75ft-wide screen hung on the hall's north wall, the showing had to reproduce the film's bombastic 5.1 surround soundtrack, and live up to its cost (US$200m-plus), cast and billing.
SSL Live mates with World Chess Olympiad spectacle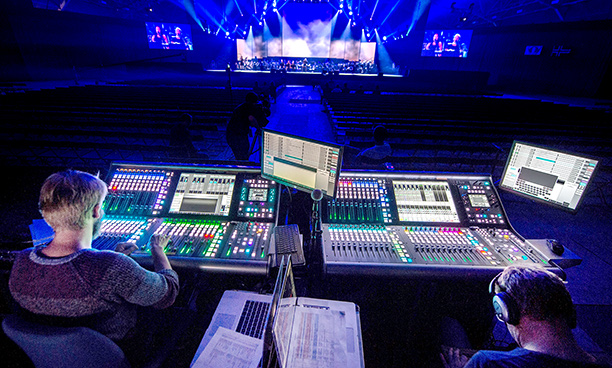 Requiring the largest use of SSL Live mixing systems to date, the recent World Chess Olympiad was accompanied by a full concert version of the musical, Chess, in Tromsø, Norway The production called on the Norwegian Arctic Philharmonic Orchestra, a choir and an ensemble of leading Norwegian musical performers, with three SSL Live consoles for the sound mixes.
Supplied by Bary Sales in Oslo, the FOH and monitor consoles shared 64 inputs from the band and soloists, while the third was used to submix 86 orchestra channels down to six stereo stems.
14-18 Spektakel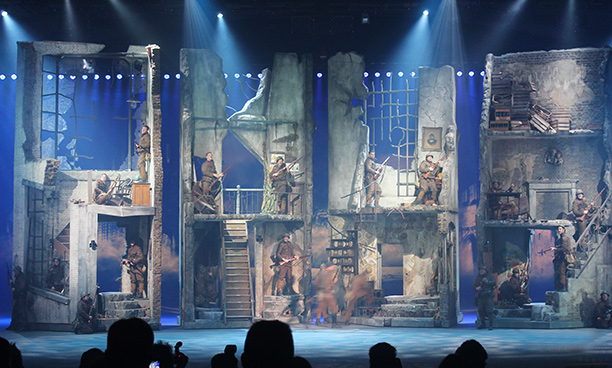 Marking the centenary of World War I, the ambitious 14-18 Spektakel musical is being staged in the Nekkerhal Mechelen in Belgium – once the largest performance space without roof pillars. With the entire 1,800-seat seating block moving along the 130m arena, a multichannel distributed sound system and automated dynamic delay-matrix processing were essential.
With the director requiring soldiers and cavalry to move cinematically towards the audience, while ground and air battles raged around and above their heads, sound designers Mark Luyckx and Guido Olischlager specified a TiMax SoundHub system for the job. The sound design also called for the theatrical equivalent of zooming in for a close-up, to create a more intimate tableau for certain scenes.
Page 1 of 53
Richard Northwood: RH Consulting

Richard Northwood has joined London-based audio consultancy RH Consulting, bringing 30 years' experience of projects including Wembley, Ascot, Nokia, Oman Opera house. Northwood joins Roland Hemming...

Read More...
1
2
3
4
5
6
7
8
9
10
11
12
13
14
15
16
17
18
19
20
21
22
23
24
25
26
27
28
29
30
31
32
33
34
35
36
37
38
39
40
41
42
43
44
45
46
47
48
49
50
51
52
53
54
55
56
57
58
59
60
61
62
63
64
65
66
67
68
69
70
71
72
73
74
75
76
77
78
79
80
81
82
83
84
85
86
87
88
89
90
91
92
93
94
95
96
97
98
99
100