Wide News
International news highlights from the world of live sound, recording, broadcast, postproduction and A/V


Tan Weiwei tours Anya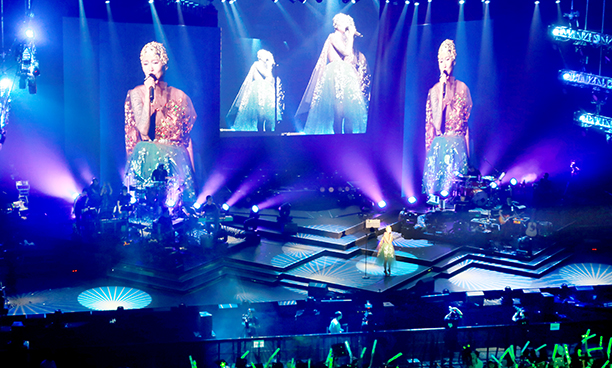 Fresh from appearing in the Chinese TV series I Am A Singer, Tan Weiwei performed at the Beijing Workers' Gymnasium – with help from EZpro and an EAW Anya sound system.
The arena located to the west of the Workers Stadium in Beijing, and orginally hosted the 1961 World Table Tennis Championships. It presents an acoustical challenge for live sound applications, as the loudspeaker location is in very close proximity to the main LED screen and the audience. In addition, it has a limited load-bearing capacity As a result, the sound reinforcement system must be as compact as possible to avoid weight and visibility complications while still providing coverage throughout the venue.
Al Jazeera makes major Calrec investment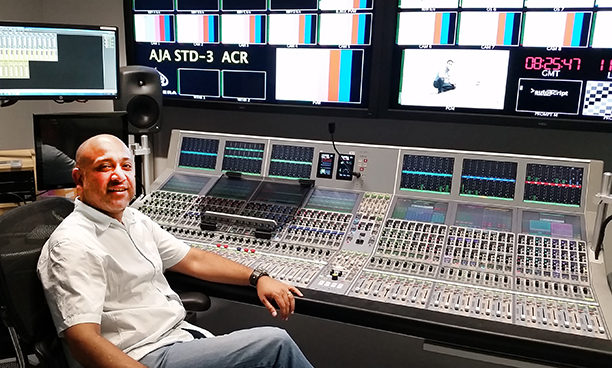 Upgrading and standardising its operations internationally, Al Jazeera Media Network has chosen seven Calrec Audio Apollo digital mixing consoles at its broadcast facility in Qatar. The move is part of a 'full modernisation' of the Doha facility, which supports 24-hour operation of Al Jazeera's English, Arabic and Mubasher television channels.
The purchase also marks the largest Apollo deployment in the Middle East, and the creation of one of the world's largest Hydra2 networks.
The taming of Gottwood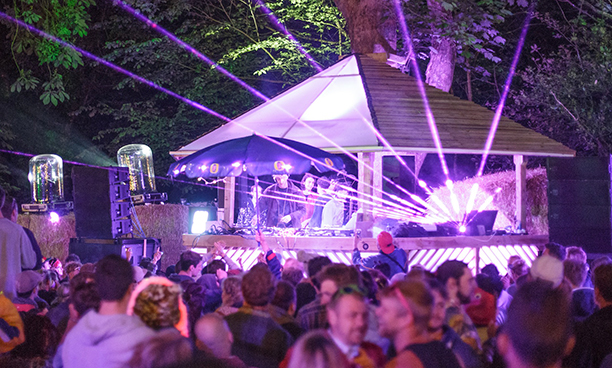 Staged recently on the Welsh isle of Anglesey, the Gottwood electronic and music festival has been running since 2010, presenting a DJ line up of 'rising stars and established veterans'. Festival Operations Manager Tom Whittle reports that, after four years' experimentation, the festival has finally solved its noise pollution issues.
Whittle, who works for Creation Live, has been involved with promoter Future Noise Ltd from the festival's beginning and also works with local Martin Audio partner (and event production company) VME and explains...
Educating Aida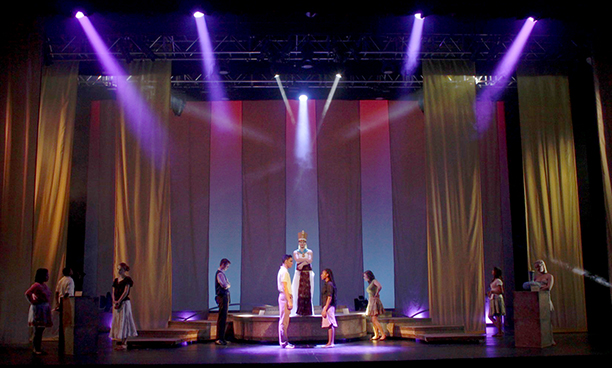 Students at the Las Vegas Academy of the Arts (LVA) got their hands on a production of Elton John and Tim Rice's Aida recently, including use of DPA Microphones' d:screet 4071 Miniature Microphone on both leads.
A publicly funded magnet arts school, the LVA aims to augment students' chosen major with life skills such as time management and leadership, along with academics. An average academic year for the theatre programme includes three or four main stage and two black-box productions, run nearly entirely by the students.
Pacha Ibiza Dubai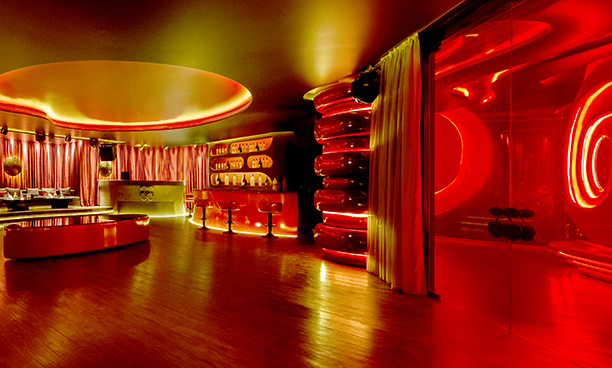 The latest and largest in the Pacha franchise, Pacha Ibiza Dubai has opened after four years in design and construction.
Located next to the Madinat Jumeirah resort in Dubai, Pacha is spread over three floors, the mix of entertainment experiences, room spaces, VIP locations, and an open rooftop terrace, demanded a complex, zoned solution requiring in excess of 100 channels of amplification. Drawing on elements from the d&b audiotehcnik V-Series and Q-Series speakers for main PA, with a selection of loudspeakers from the company's xS-Series.
L-Acoustics keeps Lana shows intimate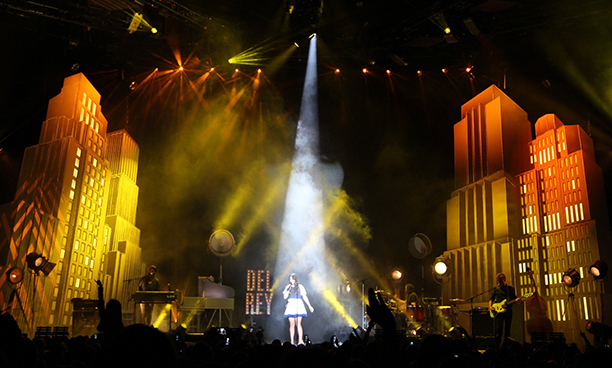 'Lana is a very discreet vocalist, very self-conscious about how she approaches a microphone. What we want to do is keep the low end around her, but nowhere near overpowering, to give her a lot of space on stage, yet keep plenty of bass out there in the audience.'
Sound Image FOH system tech Bill Price is discussing Lana Del Rey's three-plus-octave vocal range and intimate delivery. In the context of a band on a big stage, the task of ensuring that every sultry whisper is heard can present its share of challenges. Sound Image reckons to have the right sound system for the job, however.
Desert sound capture for El Llano De La Paciencia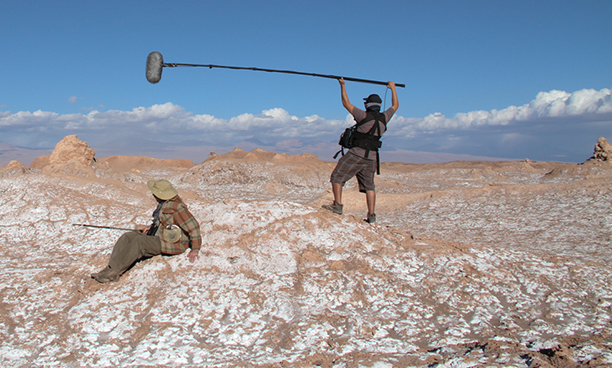 One of the four short films produced as part of Chile Factory, El Llano De La Paciencia premiered in May 2015 at La Quinzaine des Realisateurs opening event at Cannes.
Shooting in the harsh environmental challenge offered by the Atacama Desert, the sound team relied on DPA Microphones' d:screet 4061 omnidirectional, d:dicate 4017B shotgun and d:dicate 4018C compact supercardioid microphones.
Rio rocks up in Las Vegas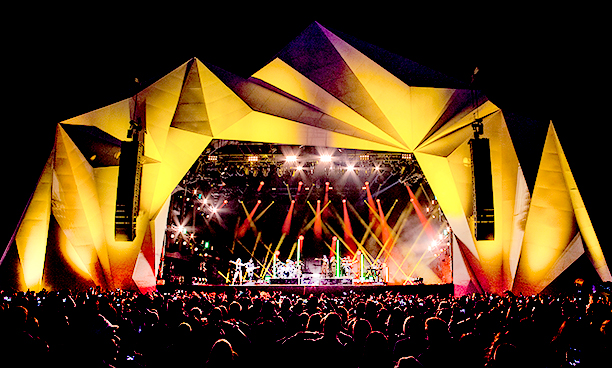 The Rock in Rio festival made its US debut when it set up in Las Vegas at the MGM Resorts Festival Grounds for two weekends in May, drawing 172,000 fans from around the world to see the likes of Taylor Swift, Bruno Mars, No Doubt, Metallica and Linkin Park.
The festival's main stage again used JBL VTX line arrays powered with Crown I-Tech HD amplifiers, while the Mercedes-Benz Evolution stagewas equipped with a Martin Audio MLA system. Audio was provided by Gabisom Audio Products Brazil, Rock in Rio's longstanding production partner, with Las Vegas' own 3G Productions who assisting with set-up, stage gear and production.
Page 1 of 58
Dan Shihata: TSL Products

TSL Products has appointed Dan Shihata as Field Sales Engineer for Southeast Asia, Australia and New Zealand. Shihata joined TSL Products in 2012 as a Support Solutions Engineer following his completion...

Read More...
1
2
3
4
5
6
7
8
9
10
11
12
13
14
15
16
17
18
19
20
21
22
23
24
25
26
27
28
29
30
31
32
33
34
35
36
37
38
39
40
41
42
43
44
45
46
47
48
49
50
51
52
53
54
55
56
57
58
59
60
61
62
63
64
65
66
67
68
69
70
71
72
73
74
75
76
77
78
79
80
81
82
83
84
85
86
87
88
89
90
91
92
93
94
95
96
97
98
99
100