Wide News
International news highlights from the world of live sound, recording, broadcast, postproduction and A/V


New sonic performance calls on PAS and Meyer Sound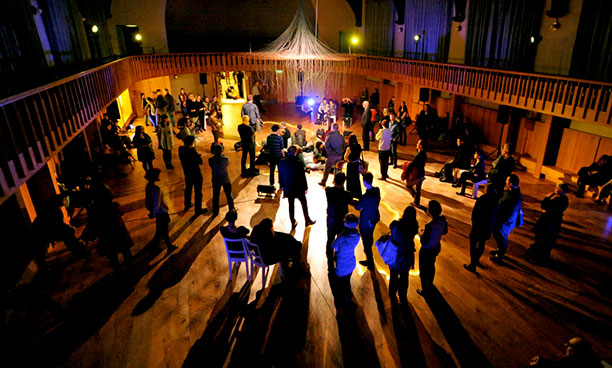 A new installation by Chris Watson premiered at the Howard Assembly Room for Opera North in Leeds at the end of February 2014, marking the opening of his latest sonic sculpture.
Recorded in remote locations around the world, including the Galapagos Islands and Iceland, Hy Brasil celebrates the mythical island of the same name. The performance transports visitors to the island through a rich auditory experience, which includes the sounds of indigenous fauna as well as the natural land and seascape.
Woodworm refurbishes and reopens with SSL's Duality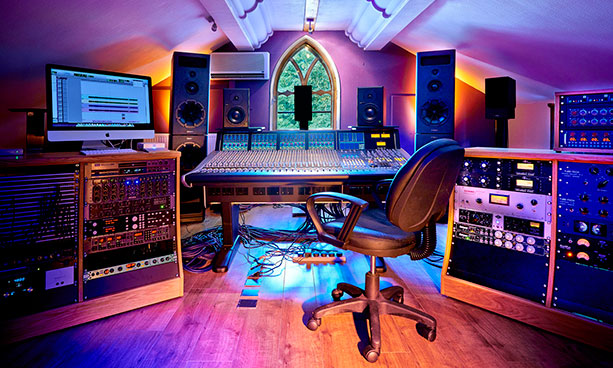 The original recording home of Fairport Convention, Jethro Tull and an early incarnation of Radiohead, Woodworm Studios has new management and has completed a full technical refurbishment.
The 30-year old rural residential facility has upgraded is entire equipment collection and technical installation, makinga Solid State Logic Duality SE mixing console the centrepiece of the studio control room.
Guangzhou's Hyper Club adds new sound dimension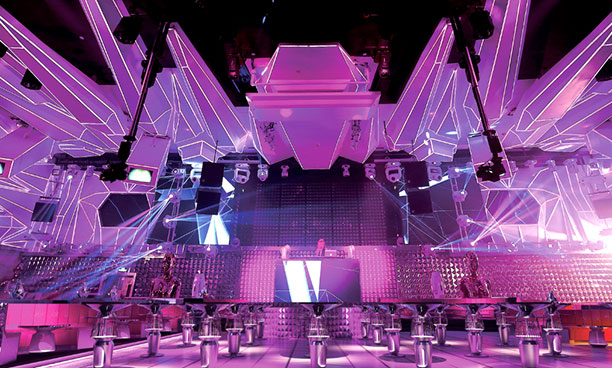 Billing itself as China's most high-end consumer entertainment venue, Guangzhou's Hyper Club offers a blend of traditional values and modern culture, with striking interior design.
The club has set itself apart from the competition, not least with its audio. Comprised of a d&b audiotechnik loudspeaker system with a TiMax2 SoundHub providing real-time audio show control for live shows and DJs, the audio design alone places the club on theleading edge of China's entertainment scene.
Sports Highlights: Sochi Winter Olympics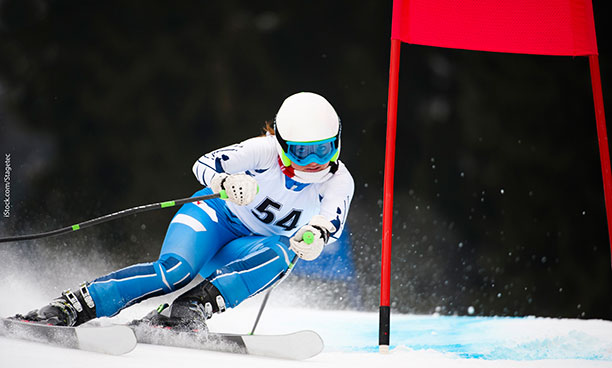 Of the 3bn global television audience, 43m of the viewers of the Sochi Winter Olympics Opening Ceremony were Russian. In the US alone, the ceremony's audience was 31.7m people. Together, the main US networks will give the Sochi Olympics the greatest amount of US coverage in Winter Games history.
However you measure them, the ceremony and the competitions that were to follow were big in broadcasting.
Creative Sound brings Atmos and first MPC5 to Paris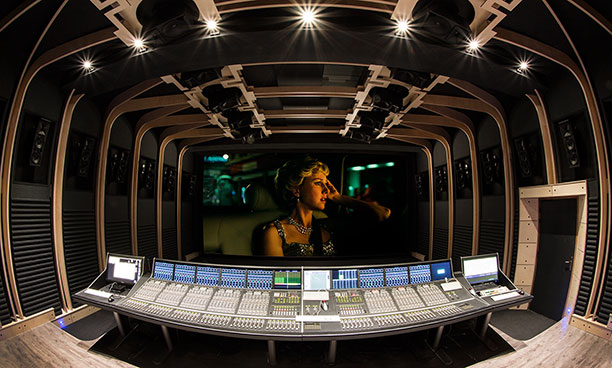 Now one of the largest, most versatile full-service postproduction facilities in France, Creative Sound brings a new player in cinema and TV sound work to the Paris studio scene.

It is also one of the first mixing studios to be fitted with Dolby Atmos audio technology and hosts the first Harrison MPC5 digital film console to be installed anywhere in the world.
Del Amitri return to the road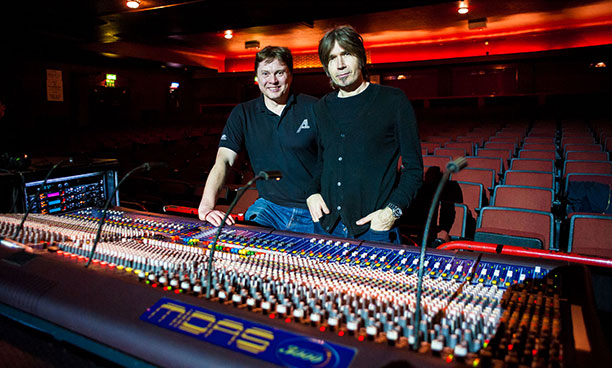 Hitting the road for the first time in 12 years, Scottish alt rockers Del Amitri called on rental specialist Adlib for sound and lighting. The tour, which played three weeks around the UK and Ireland, included a sell-out show at the new 8,000-capacity Hydro Arena in the band's hometown of Glasgow.
Having mixed gigs in 2002, Adlib FOH engineer Dave Kay had stayed in touch with lead singer/bassist Justin Currie, and worked on several of his solo projects. For this tour he faced a wide mix of venues – starting in a pub in Ireland, through several arts theatres before a run of concert halls and the Hydro Arena. Both he and the production team had to be appropriately adaptable...
Pangaea promises exclusive clubbing in Delhi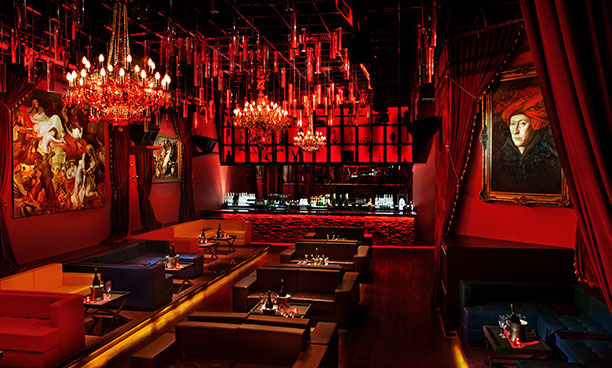 Joining the chain of international exclusive nightclubs owned by Michael Ault, Pangaea can be found in Delhi's Ashok Hotel where it features top DJs. Aiming to attract the same Indian billionaires that regularly frequent his Singapore venue, Pangaea has a cutting-edge sound system from by Italian manufacturer, Outline.
Delhi has India's biggest luxury market and joins clubs in New York, Miami Beach, Los Angeles, Bermuda, Sao Paulo and Marbella, as well as Singapore in Ault's portfolio. Among the elite Indian clientele who had asked him to bring the brand to India, Spice Group' owner BK Modi has joined Ault in a partnership over Pangaea.
Red hot at GöteborgsOperan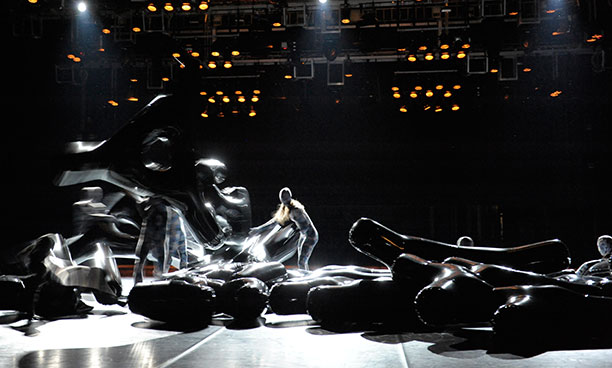 Feeding audio to the custom 27.2-channel audio system in the Sweden's GöteborgsOperan riverside performance complex presented the venue's Chief Sound Engineer – somehow Andreas Renhorn needed to manage channels of high-quality audio for an ambitious new production that relied on an electronic soundtrack composed at IRCAM.
The production was The World to Darkness and to Me, a new dance work by choreographer Richard Siegal with abstract, percussive electronic music by Lorenzo Bianchi Hoesch. Hoesch's soundtrack accompanies Siegal's 'If/Then' dance strategy, which combines written choreography with options for the dancers improvise around each others' moves.
Page 1 of 48
Mike van der Logt: Ashly Audio (EMEA)

Ashly Audio has appointed Mike van der Logt (of 4M4You) as Sales Manager for its Europe, Middle East and Africa operations, in order to 'strengthen and expand business with existing distributors, and...

Read More...
1
2
3
4
5
6
7
8
9
10
11
12
13
14
15
16
17
18
19
20
21
22
23
24
25
26
27
28
29
30
31
32
33
34
35
36
37
38
39
40
41
42
43
44
45
46
47
48
49
50
51
52
53
54
55
56
57
58
59
60
61
62
63
64
65
66
67
68
69
70
71
72
73
74
75
76
77
78
79
80
81
82
83
84
85
86
87
88
89
90
91
92
93
94
95
96
97
98
99
100