Wide News
International news highlights from the world of live sound, recording, broadcast, postproduction and A/V


Les Victoires de la Musique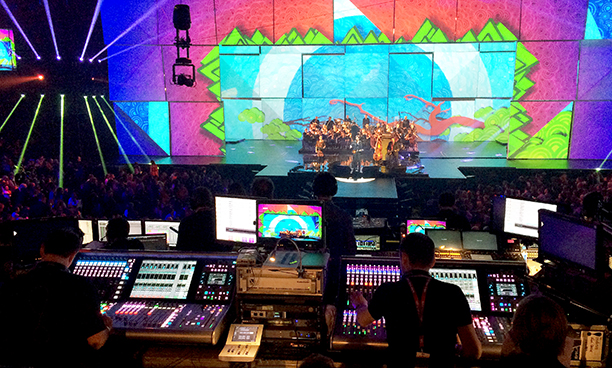 Paralleling the Grammy and Brit Awards, Les Victoires de la Musique is France's most prestigious annual awards ceremony. Marking its 30th year, the 2015 event was broadcast live from the 5,000-seat Le Zénith arena in Paris.
The nearly four-hour show recognises the year's top recording artists and included performances by David Guetta, Brigitte, Jean Louis Aubert, and Christine and the Queens, who were supported by a full orchestra. For both live sound and broadcast, the ceremony's audio crew usedfour SSL Live L500 mixing consoles.
Adlib places first UK ViRay, at Liverpool Philharmonic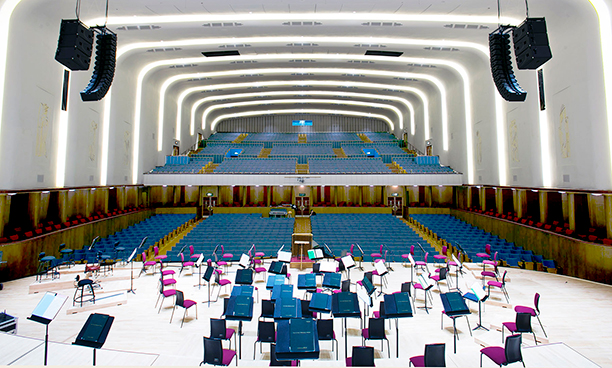 Adlib has designed and installed the first Coda Audio ViRay loudspeaker system to go into use the UK. The installation is in the Liverpool Philharmonic Hall.
Home of the Royal Liverpool Philharmonic Orchestra and one of the UK's premier arts and entertainment venues, this is the latest project in a string of high-profile live music installations by Adlib. Following a competitive tendering process, Adlib's Installation department was appointed to complete the specification; the supply and installation of a new sound system.
Mystery and Imagination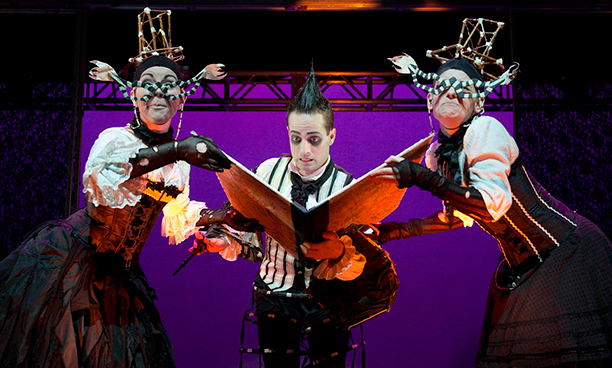 Blurring fact and fiction, Nevermore – The Imaginary Life and Mysterious Death of Edgar Allan Poe reckoned to take audiences at NYC's New World Stages performing arts complex on an unforgettable journey. The show used haunting music, a complex soundscape and ingenious stagecraft to tell the story of a tormented yet visionary writer who has fascinated the world for more than a century.
With sound design by Wade Staples, theatrical sound reinforcement, installation and design company Masque Sound took on the audio equipment package.
Berlin Philharmonic adds Soundcraft Vi3000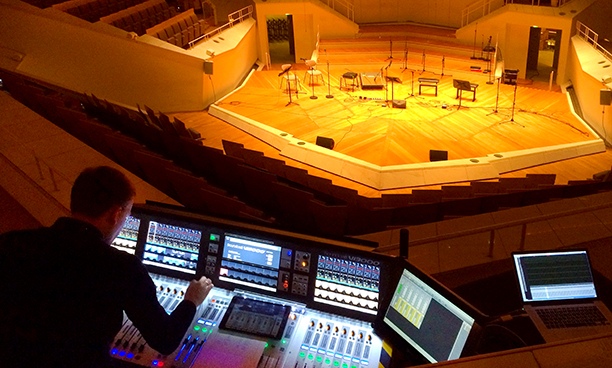 Regarded as one of the most architecturally and sonically impressive music venues in the world, the Berlin Philharmonic has installed a Soundcraft Vi3000 console in its Chamber Music Hall, adding to the Soundcraft Vi6 and a Studer Vista 9 console already in use.
Home to the Berliner Philharmoniker, the Chamber Music Hall also hosts concerts from visiting international artists using the Vi6 is in one of the two studios as a recording desk. The Vista 9 is used in the production room for live concert recordings and live broadcasts for radio, television, internet and cinema. The new Vi3000 serves FOH and monitors for live mixing.
Martin Audio's Lego Glasto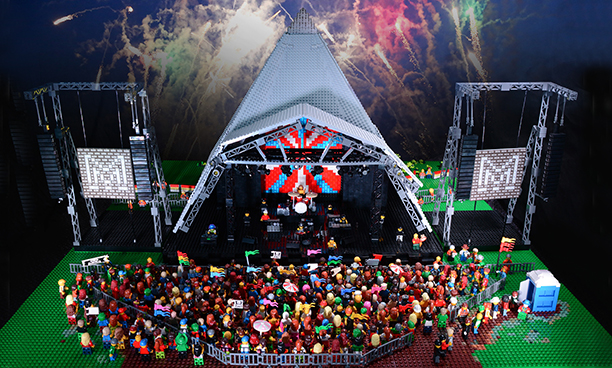 Among its audio attractions, the coming ProLight & Sound show in Frankfurt will feature its own Glastonbury Festival trubute in the shape of a 12,500-brick Lego model of the Pyramid Stage complete with Martin Audio MLA PA system.
Built by Bright Bricks and taking more than 120 man-hours to complete, the model measures 1.2m x 1.2m and includes full replica MLA hangs and MLX subwoofers at the stage whilst a flag-waving crowd listen on. There is even a queue for the toilets...
Orchestral exercises for John Grant's Ghosts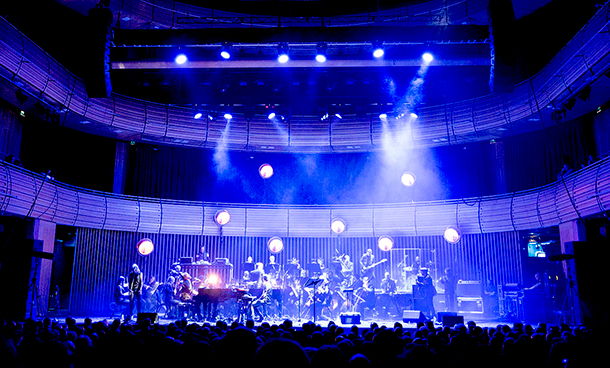 Singer-songwriter John Grant continues to build on the success of both his recorded music and live performances. His recent UK tour involved a unique collaboration with the Royal Northern Sinfonia orchestrated by Fiona Brice, delivering material from 2013's Pale Green Ghosts and 2010's Queen of Denmark.
Accompanying his regular electronic band – comprising drums, guitar, bass and keyboards/synthesisers was 29-piece orchestra. Technical production, meanwhile, was by rental specialist Entec with equipment from Yamaha, Soundcraft, d&b audiotechnik, DPA Microphones and Shure.
KBS updates with Lawo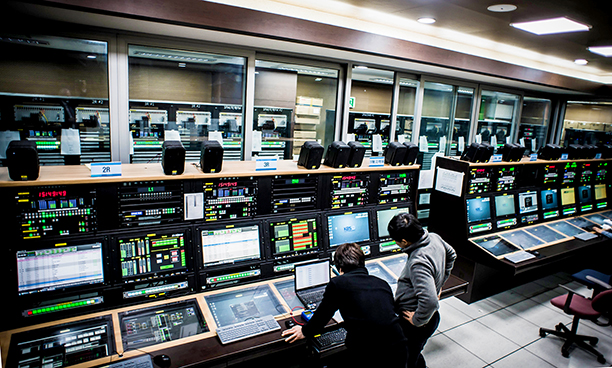 With its technical infrastructure more than ten years old, Korean Broadcasting System (KBS) has begun refurbishment of its master control room with a new server based around Lawo equipment. When complete, a Lawo Nova17 MkII routing systems will take KBS into a new era of radio operation, along with VisTool workplaces for visualisation and control.
The project will a establish fully-redundant system of core radio broadcast facilities, along with user-friendly and efficient operation, and sophisticated monitoring and alarm management. An additional benefit is that certain functions no longer need to be accessed via external devices, but are integrated within the Lawo equipment.
Avalon Hollywood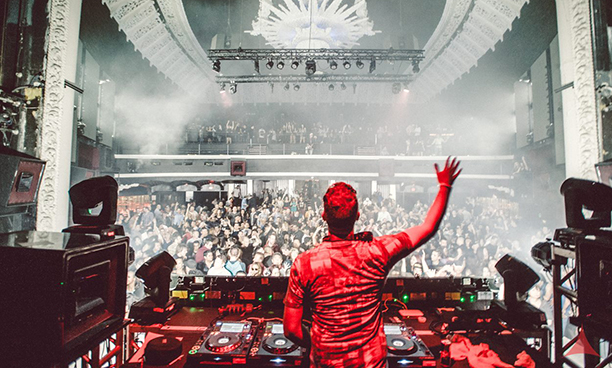 While many venues look to their sound systems to help create their identity, Avalon Hollywood has its own namesake speaker series. No stranger to conceptualising game-changing speakers, club owner and audio expert John Lyons is responsible for installing sound systems at some of the world's leading nightclubs. 'It's a matter of being louder, cleaner and clearer,' he says.
The historic Hollywood's new sound system features Powersoft's M-Force technology – and is the world's largest subwoofer club installation to date. The design and build of the installation fell to Lyons and audio engineers at EAW and Powersoftt, who have worked for two years to perfect the technology.
Page 1 of 56
Stuart Fenwick: Medialease

Specialist UK asset finance company Medialease has expanded its sales force with the appointment of Stuart Fenwick. With it services currently much in demand, Medialease is keen to ensure that service...

Read More...
1
2
3
4
5
6
7
8
9
10
11
12
13
14
15
16
17
18
19
20
21
22
23
24
25
26
27
28
29
30
31
32
33
34
35
36
37
38
39
40
41
42
43
44
45
46
47
48
49
50
51
52
53
54
55
56
57
58
59
60
61
62
63
64
65
66
67
68
69
70
71
72
73
74
75
76
77
78
79
80
81
82
83
84
85
86
87
88
89
90
91
92
93
94
95
96
97
98
99
100