Wide News
International news highlights from the world of live sound, recording, broadcast, postproduction and A/V


14-18 Spektakel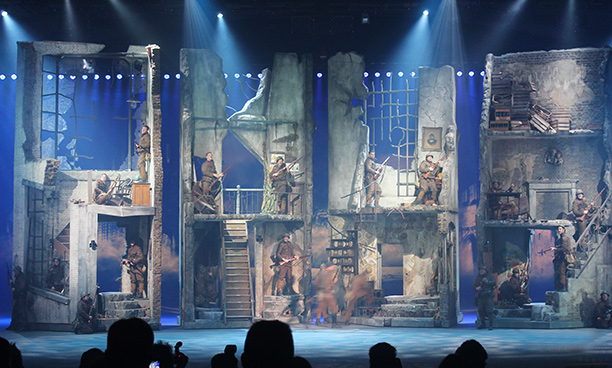 Marking the centenary of World War I, the ambitious 14-18 Spektakel musical is being staged in the Nekkerhal Mechelen in Belgium – once the largest performance space without roof pillars. With the entire 1,800-seat seating block moving along the 130m arena, a multichannel distributed sound system and automated dynamic delay-matrix processing were essential.
With the director requiring soldiers and cavalry to move cinematically towards the audience, while ground and air battles raged around and above their heads, sound designer Guido Olischlager specified a TiMax SoundHub system for the job. The sound design also called for the theatrical equivalent of zooming in for a close-up, to create a more intimate tableau for certain scenes.
Moscow State Theatre replaces failed sound system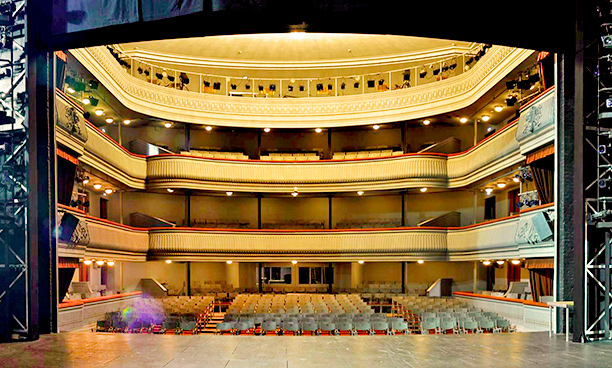 Appointed Artistic Director of Moscow's State Theatre of Nations in 2006, Yevgeny Mironov – an ambitious young star of Russia's stage and screen – declared the venue 'a real disaster, the building looked like it had been bombed'.
It was closed for total renovation the following year and reopened in 2012, and has just staged Robert Lepage interpretation of Hamlet with support from its new sound installation.
Capital Sound solves Hyde Park sound spill issues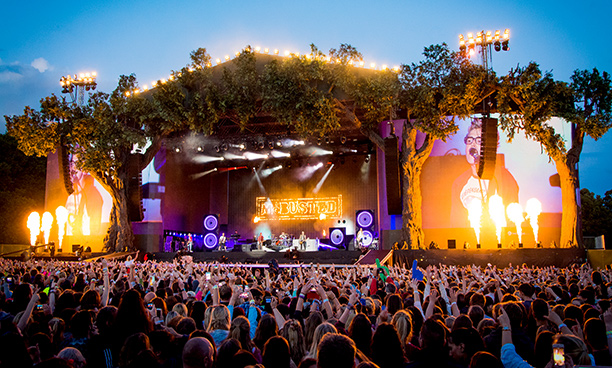 Concerns over sound spill from the Hyde Park festival were further quelled through the use of Martin Audio's MLA technology at the recent Barclaycard presents British Summer Time Hyde Park festival.
Event promoters AEG Live adopted a similar set-up as the last event but with significant enhancements – Capital Sound used MLA and MLA Compact to guarantee coherent site coverage, but new optimisations gave an additional 3dB at front-of-house without increasing offsite pollution.
Spice House Sound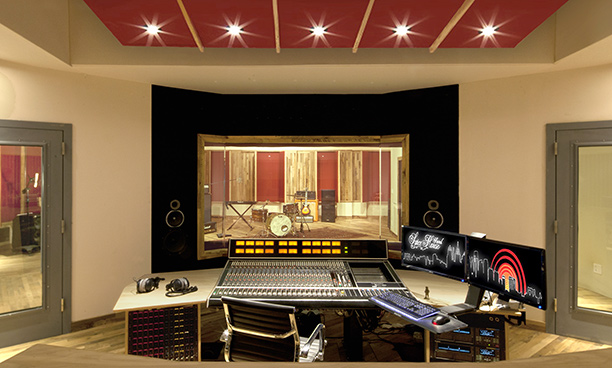 At age 13, Alex Santilli went from building with Lego to assembling computers. At 16 he began designing loudspeakers. By 19 he was mixing on Pro Tools and restoring analogue consoles. In 2009 a local studio owner hired him to 'resurrect' expired gear. He restored the studio's mixing console and outboard, rewired the studio and began engineering sessions there.
After managing the studio for two years, he was ready to build a studio of his own...
Cowboy Rides Away claims live record for George Strait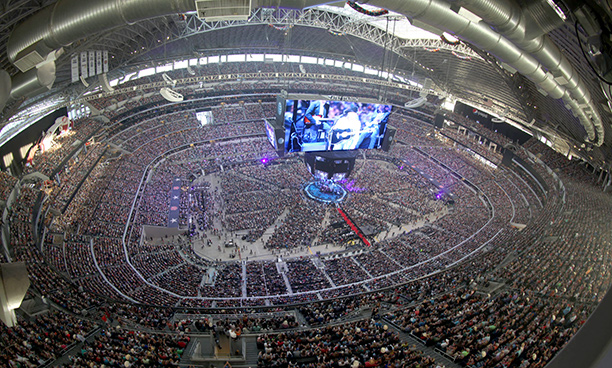 Deposing the Rolling Stones' 87,500 attendance record at the AT&T Stadium in 1981, George Strait counted almost 105,000 fans at the final show of this his national touring career.
Onstage Systems, which has been rigging sound reinforcement for Strait's tours since the beginning of his performing days, pulled out all the stops for the final date on the tour with an L-AcousticsS K1/K2 loudspeaker system.
Soundtrack to a Tokyo icon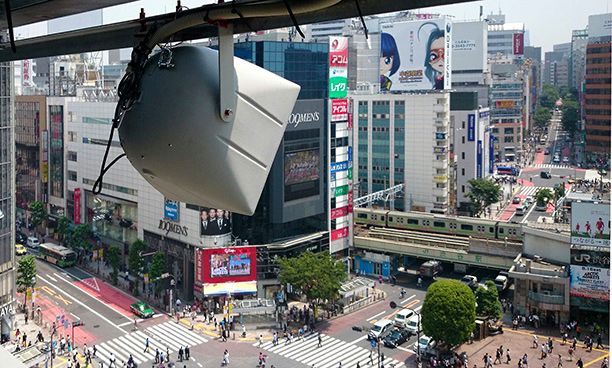 Named in honour of the its statue of the Faithful Dog Hachiko, Shibuya's Hachiko Square and its pedestrian crossing– reputed to be the busiest in the world – have become one of Tokyo's most iconic images
The square is bordered by a department store and two train stations, and provides an irresistible advertising space. Recently, professional sound company, Katoya Recording Service (KRS), was commissioned to provide a sound system to support the imposing 24.3m x 17.3m LED screen that overlooks the intersection.
TiMax lands spatial role in Atlantis Shuttle exhibit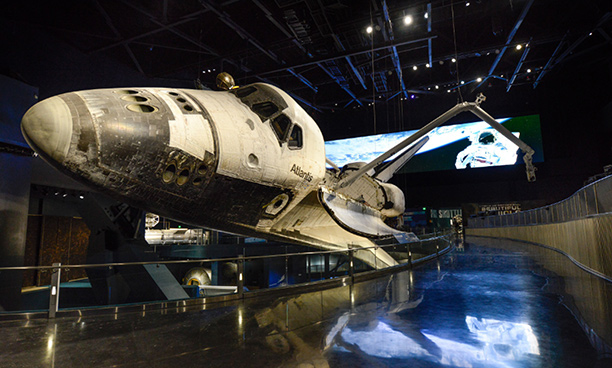 Charting the 33 missions of Atlantis – including maintenance of the Hubble Space Telescope and the building of the International Space Station – a new exhibit at the Kennedy Space Centre Visitor Centre features the shuttle itself.
Key to the US$100m is the 'multimedia history' of the craft, including immersive 3D audio spatialisation, which relies on a pair of TiMax SoundHub audio showcontrol matrix systems.
GoboSat moves to 4k broadcast for World Cup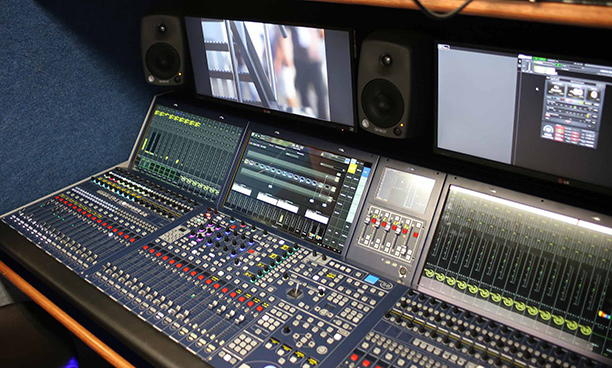 The first 4k OB truck to go into service in Brazil is enabling GloboSat to produce live FIFA World Cup coverage from the Maracana stadium in Rio de Janeiro – which will host the tournament's quarter finals and then the final, and finally the closing ceremony.
To handle its audio, the truck is equipped with audio equipment from Lawo and Ravenna IP networking.
Page 1 of 52
Jesus Cruz: Harman Pro (Mexico)

Jesus Cruz has been appointed by Harman Professional as Sales Director for Mexico. Cruz, joins Harman following 18 years with Sony Electronics in Mexico, where he most recently served as National Sales...

Read More...
1
2
3
4
5
6
7
8
9
10
11
12
13
14
15
16
17
18
19
20
21
22
23
24
25
26
27
28
29
30
31
32
33
34
35
36
37
38
39
40
41
42
43
44
45
46
47
48
49
50
51
52
53
54
55
56
57
58
59
60
61
62
63
64
65
66
67
68
69
70
71
72
73
74
75
76
77
78
79
80
81
82
83
84
85
86
87
88
89
90
91
92
93
94
95
96
97
98
99
100