Wide News
International news highlights from the world of live sound, recording, broadcast, postproduction and A/V


Focusrite joins the Electric Daisy Carnival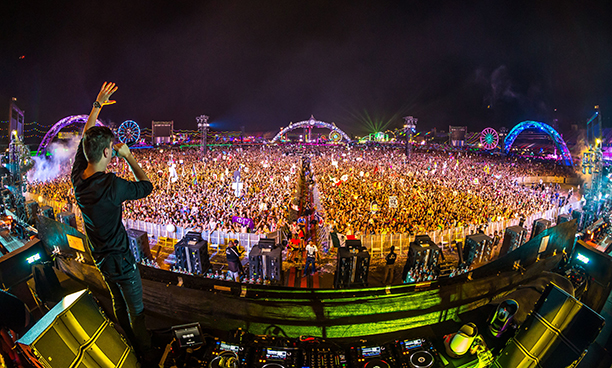 The Las Vegas Motor Speedway was the setting for the Electric Daisy Carnival (EDC) electronic dance music festival' more than 400,000 revellers. The 2015 event also saw first use of Focusrite's RedNet D16 AES interface, serving the d&b audiotechnik J System and D80 amplifiers serving the main Kinetic Field stage.
3G Productions provided the sound reinforcement systems for three of the show's stages, using the D16 AES for the output of 96kHz audio via a Dante network to AES3-compatible amplifiers between the FOH position and the amplifiers used to power the system.
L-Acoustics gets Premium Place in Sofia club scene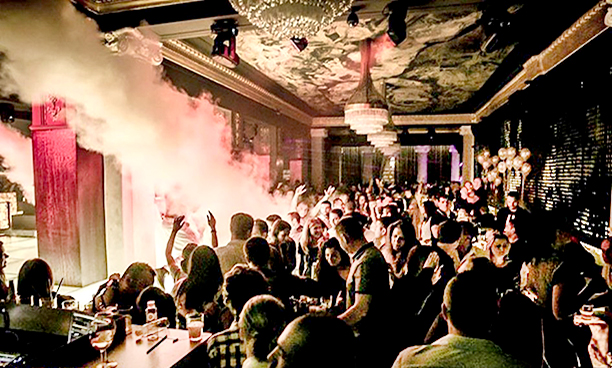 Ranked among Bulgaria's largest and most popular nightspots, Sofia's Bedroom Premium Club has recently installed an L-Acoustics loudspeaker system.
Forte Music, one of the country's biggest audio importers and rental companies, had previously supplied an L-Acoustics system for events at Bedroom Beach, Bedroom Premium's summer extension venue where it had proved its effectiveness in a nightclub setting. When Vesselin Borisov, the 800-capacity venue's co-owner, wanted a new audio system in Bedroom Premium, he approached Forte owner Emil Yanakiev for advice.
Cirkus Arena takes first dLive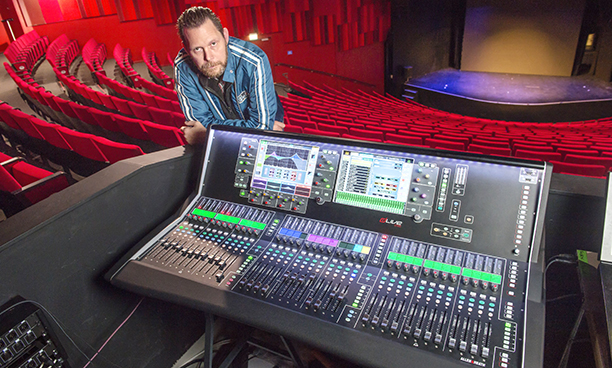 The Cirkus Arena in Stockholm, Sweden, has become the first venue to install Allen & Heath's new dLive digital mixing system.
Established as a working circus during the 19th century, the current incarnation of Cirkus is one of Stockholm's most prominent entertainment venues, hosting concerts, conferences, TV recordings and musical shows – including visiting Broadway shows and, currently, the Benny Andersson/Bjorn Ulvaeus' musical, Kristina.
Opera House experiments with Vivid Live set-up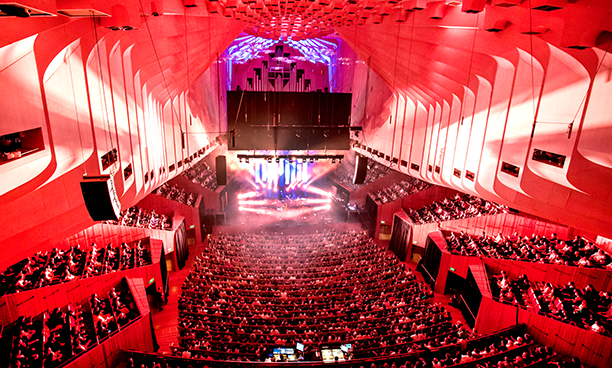 Since its inception, Vivid Live at Sydney Opera House has pushed the boundaries in performance, musical content and its own support structures. When Head of Sound & A/V Jeremy Christian informed estival curator Ben Marshall that he wanted to incorporatenew d&b audiotechnik control software, he readily got the go-ahead…
'Pushing the boundaries is about trying something new, and Vivid Live offers a broad spectrum of contemporary musical content against which to make a judgement on effectiveness and utility,' Christian reports. 'It's easy to assess something as great, but how easy and useful it is to apply is what really matters.
Good landing for A&H with Pacific Simulators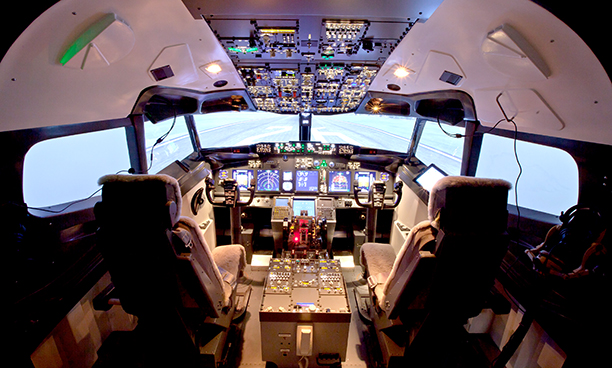 Flight simulator design and manufacturing company Pacific Simulators has adopted Allen & Heath's compact Zed-series analogue mixers as standard in its systems.
The company's training simulators are certified as official flight crew training machines in many countries – simulators are currently being built for China, Indonesia and the US, with orders pending for Australia and Thailand. Part of the New Zealand company's ongoing research and development programme, a recent audio design upgrade saw the Zed-10 and Zed-14 become part of the installation.
KTV advances OB with Calrec Summa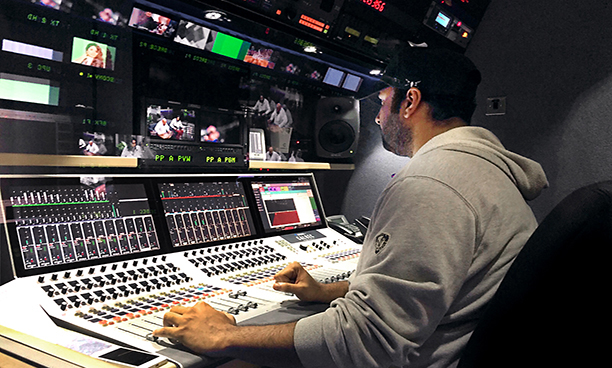 Kuwait Television has chosen a Calrec Summa audio console for use its newest and most advanced OB van. The Summa will give KTV the flexibility to cover a wide variety of programming, and will be assigned to the broadcaster's most significant events.
'We're always working on expanding capacity and raising our standards of television production and delivery,' says TV broadcast engineer Waleed Hamadah, from the TV Engineering Division of Kuwait's Ministry of Information. 'This new OB van is the embodiment of that effort, and the Summa console is a perfect fit for our ambitious goals.
Martin Audio and DiGiCo Rock in Rio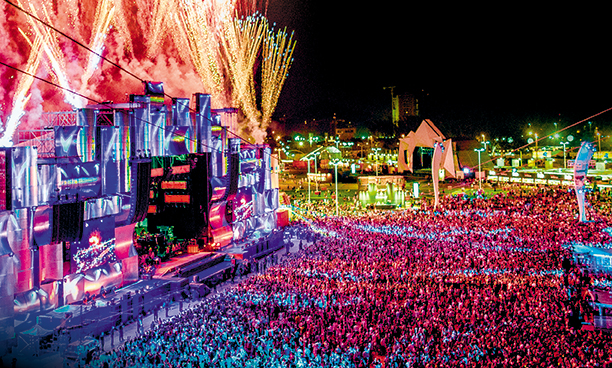 Its 30 years have seen Rock in Rio become one of the world's most successful music festivals, continually selling out its 700,000 home in Rio de Janeiro. With a line-up that included Queen + Adam Lambert, Seal and Motley Crew, it relied once again on Brazilian rental company Gabisom for its sound systems.
Having served the events for the past 13 years – including those in Lisbon, Madrid and Las Vegas – Gabisom specified a Martin Audio loudspeaker rig for the Palco Sunset stage and a DiGiCo SD7 desk for master console on the World Stage.
Nuage winds up in Belgium's Musical Box music studio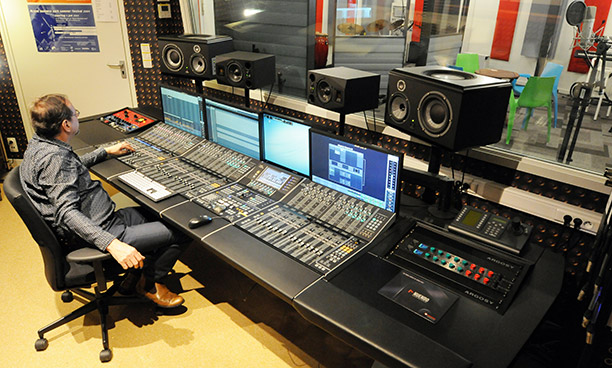 Although initially aimed at postproduction, Yamaha's Nuage control system has also found favour in music production studios – among them, The Musical Box in Roeselare, Belgium.
Named after the 1971 Genesis song of the same name, the studio was founded by Filip Seynaeve who, after working for 34 years at professional services network Deloitte, decided that it was time to follow his heart into sound recording. Seynaeve's passion for audio goes back many years – prompting him to take a course as an engineer/producer at MusiCasa studios in Knesselare, while building The Musical Box.
Page 1 of 62
Michael Kelly, Carl Dempsey: Wohler

Michael Kelly has assumed the role of President and CEO at Wohler, taking over from Carl Dempsey who is departing his day-to-day operating role to pursue other interests. Kelly joined Wohler in January...

Read More...
1
2
3
4
5
6
7
8
9
10
11
12
13
14
15
16
17
18
19
20
21
22
23
24
25
26
27
28
29
30
31
32
33
34
35
36
37
38
39
40
41
42
43
44
45
46
47
48
49
50
51
52
53
54
55
56
57
58
59
60
61
62
63
64
65
66
67
68
69
70
71
72
73
74
75
76
77
78
79
80
81
82
83
84
85
86
87
88
89
90
91
92
93
94
95
96
97
98
99
100