Wide News
International news highlights from the world of live sound, recording, broadcast, postproduction and A/V


La Mansión takes lead role on Brazil recording scene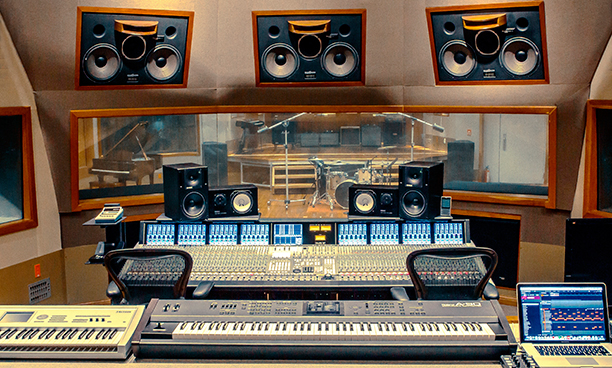 A ground-up build by the Malvicino Design Group, La Mansión has become one of Mexico's premier commercial recording facilities after making the move from private use to commercial.

A multi-room facility serving the likes of Strokes and Regina Spektor producer Gordon Raphael Grammy-winning sound engineer Benny Faccone and various music groups and artists, it now offers four recording environments – with a new SSL Duality analogue mixing desk/DAW controller in, its largest rom, Studio A.
Arboreal Lightning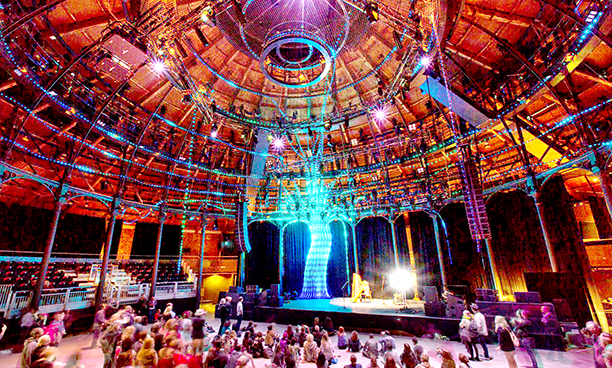 Transforming the former locomotive shed into an interactive art space, London's Roundhouse recently hosted the Arboreal Lightning sound and light installation commissioned by singer-songwriter and composer, Imogen Heap.

The work combined interactive visuals and Ambisonic sound, that supported artist performances and the audiences' own experience.
Capitol Studios take first PMC QB1-A monitors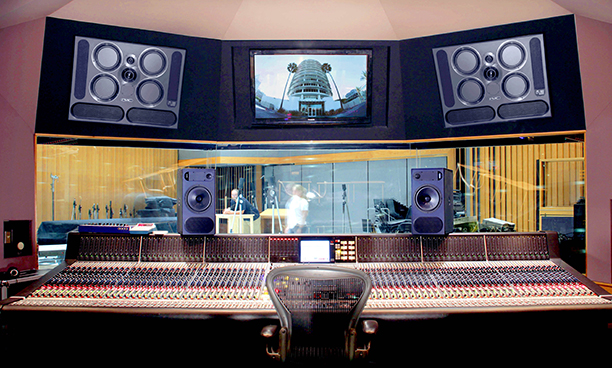 The first placement of PMC's new QB1-A studio reference monitors is with Capitol Studios in Los Angeles, as part of the studios' ongoing refurbishment programme. One pair of the monitor loudspeakers is destined for Studio A, and the other for Studio B.
Aiming to provide a 'new reference standard' for medium-to-large-scale recording facilities in terms of accuracy, dynamics, resolution and headroom, the QB1-A design incorporates analogue and digital inputs, PMC's Advanced Transmission Line bass-loading technology, DSP control, and the latest generation of PMC's class-D amplification and driver designs.
Sydney's Studio One Flight Up adds API console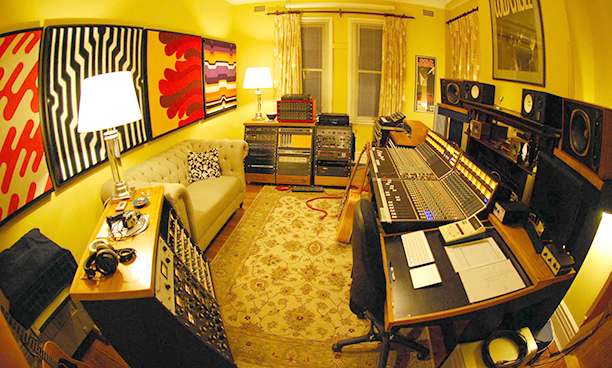 The owner of Studio One Flight Up in Sydney is a self-proclaimed 'analogue-minded person'.
Working with independent singers, songwriters and musicians, Nick Irving's studio is home to a wealth of vintage analogie outboard gear and – most recently – a 32-channel API 1608 analogue mixing console, fitted with 24 API 550A and eight 560 EQ modules.
Lectrosonics helps Release The Hounds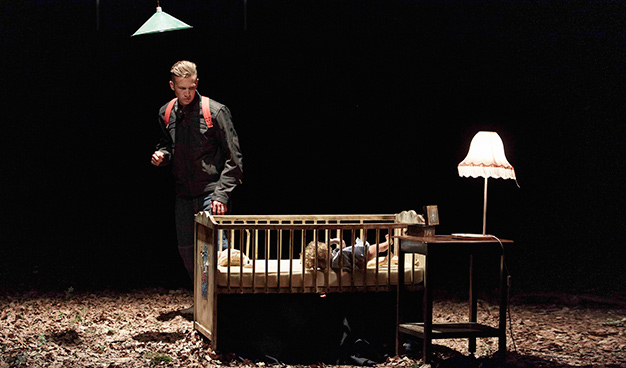 Recording sound for a new TV reality game show for ITV and FOX saw recordist Richard Meredith faced with a set that comprised an open forest several miles west of London, with events taking place all over it. Nevertheless, the Release The Hounds shoot was to be done in 'studio style', with the director in a central gallery and camera feeds recorded on a stack of decks, as opposed to shooting in camera.
In fact, the location was so spread that it ended up being two galleries…
Asian Games 2014 broadcasts with Lawo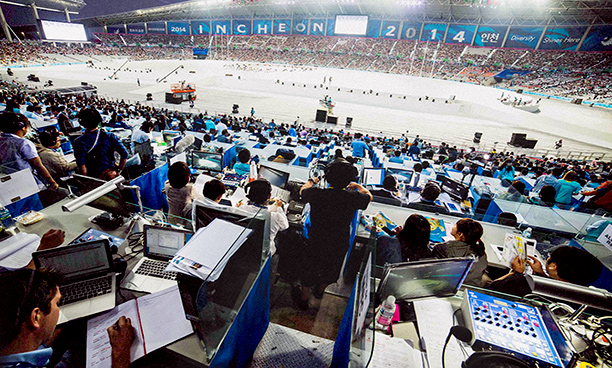 With Wushu, Sepak Takraw and Dragon Boat Rowing joining more familiar sports, the Asian Games 2014 has opened with a spectacular ceremony in Incheon, South Korea.
But with 10.000 athletes from 45 nations eyeing up the medals, the games already have a winner in the competition for audio and IP-networking – German audio and video specialist Lawo. The broadcast infrastructure and onsite implementation, equipment sourced from Lawo rental partner Audio Broadcast Services, and technical support has been provided by Lawo as a complete package.
VDC makes a home in new Danish music venue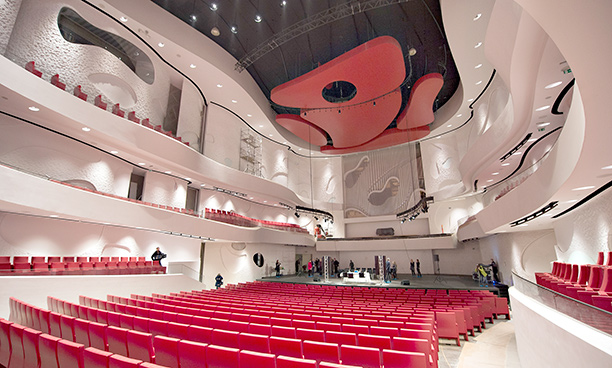 The latest music venue in Northern Denmark, the Musikkens Hus (House of Music) is located on the waterfront of Aalborg. With architectural design by Coop Himmelb(l)au, the sound and communications contracts were won by Nordic systems integrator Exton, and required more than 20km of premier quality audio and video cabling.
The venue contains four concert halls, a restaurant and an educational section, with studios and rehearsal rooms. Exton Project Manager Gunnar Gunnarsson looked to London cable specialist VDC Trading, on grounds of quality, logistics and service for the audio and video cabling, choosing Van Damme Purple, Brown and Black series.
Curtain Call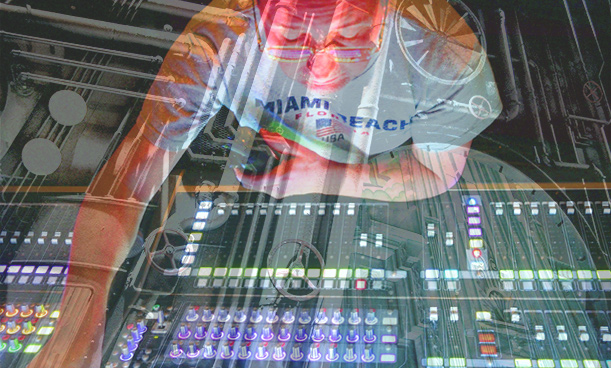 Renowned theatre sound designer Andrew Bruce leads F&W in an exclusive exploration of sound in musical theatre – its history, past and current technologies, and the rigours of rehearsing and mixing a major West End or Broadway show.
From Cadac's A to DiGiCo's T, he follows the development of mixing consoles dedicated to the very specific needs of the theatre. And from script learning to line-by-line mixing, he charts the painstaking work of the theatre sound man – including learning all of the actors' scripts. Welcome to the secret world of the musical...
Page 1 of 53
Andres Mayo: AES

The AES has appointed Andres Mayo to take over its presidency from Dr Sean Olive. Mayo currently serves as Owner and Senior Mastering Engineer at Andres Mayo Mastering and Audio Post in Buenos Aires,...

Read More...
1
2
3
4
5
6
7
8
9
10
11
12
13
14
15
16
17
18
19
20
21
22
23
24
25
26
27
28
29
30
31
32
33
34
35
36
37
38
39
40
41
42
43
44
45
46
47
48
49
50
51
52
53
54
55
56
57
58
59
60
61
62
63
64
65
66
67
68
69
70
71
72
73
74
75
76
77
78
79
80
81
82
83
84
85
86
87
88
89
90
91
92
93
94
95
96
97
98
99
100