Wide News
International news highlights from the world of live sound, recording, broadcast, postproduction and A/V


Mexico gets new landmark performance venue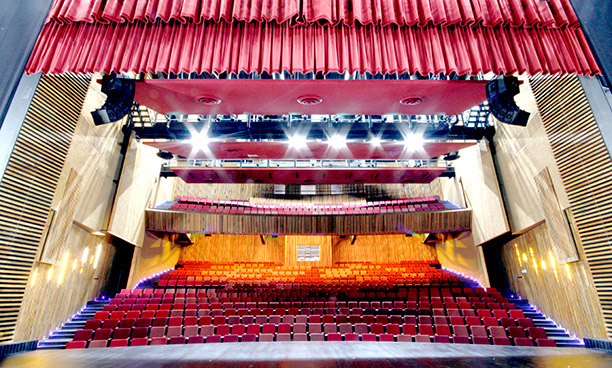 Located in Chiapas, the recently opened Dr Belisario Domínguez Auditorium is a new benchmark venue for Mexico using photovoltaic solar panels to provide all of the energy that the complex requires to operate. Among the systems drawing on this supply is a DAS Audio loudspeaker system.
With Juan García at the helm, Chemtrol México supplied and installed the system – a DAS Audio Convert line array, chosen for versatility and sound quality. The sound team worked with the DAS Audio Sound Project Department and Eva Argandoña on the design and the auditorium acoustic simulation.
Re-voicing London's Royal Opera House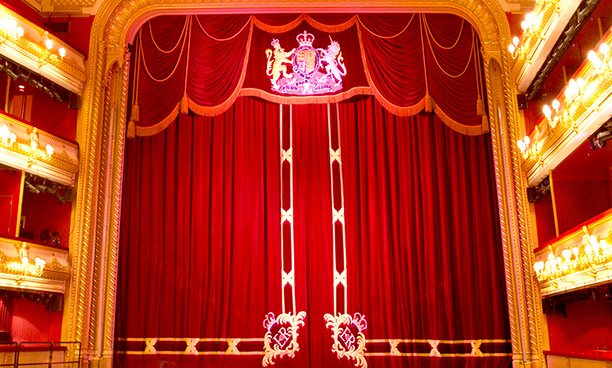 Stage Electrics has completed an 'invisible' sound reinforcement installation at the Royal Opera House – K-array KP102 speakers, mounted eight per side on the proscenium arch.
The installation follows a visit to Verona for Royal Opera House Head of Sound, Steve Zissler: 'I was asked if there was anyone thatI'd like to take to listen to some sound systems,' says Jamie Gosney from Stage Electrics, who designed the new system. 'I didn't know the K-array products that well, but Dave Wooster, [now with 2B Heard, K-array's UK distributor], had said that the K-array products were perfect for opera...'
Miloco adds studios in London, Berlin and Ireland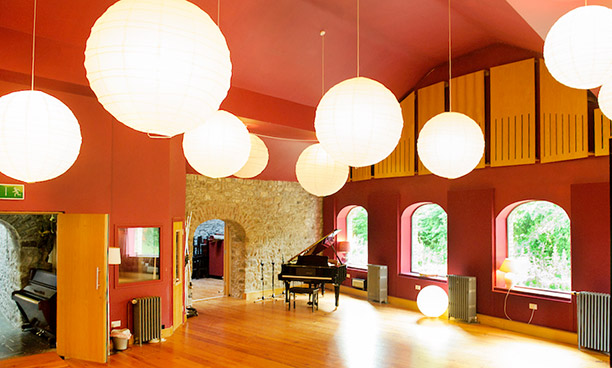 Bieger Sound in Berlin, Greystoke Studio in London and Grouse Lodge in Ireland are the latest additions to Miloco's directory of recording studios. The new studios extend a directory that already tops 90 recording facilities located around the world.
The news follows the arrival of Studios 301 Byron Bay-and-Studios 301 Sydney – Miloco's first partners in Australia – and the recent completion of a new studio for Mute Records by Miloco Builds. The news facilities cover music recording, writing/recording and residential recording. All have extensive equipment inventories…
iTonto app revisits Original New Timbral Orchestra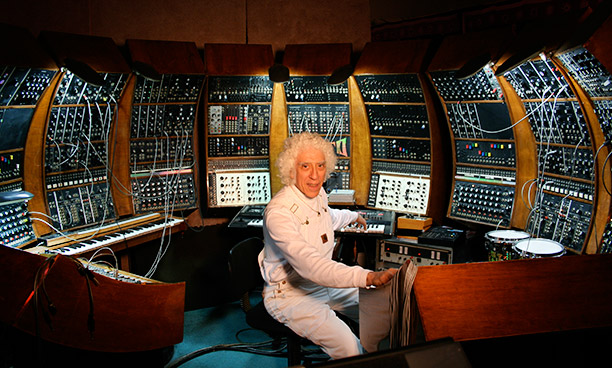 Synthesiser innovator and producer Malcolm Cecil has released the iTonto app for iPad and iPhone – offering 'a trove of historical and technical information about the world's largest synthesiser'.
Best known for its prominence on four Stevie Wonder albums in the late 1970s, The Original New Timbral Orchestra – or Tonto – is a assemblage of various synthesisers and custom components, making it a legend in a field with no shortage of noteworthy instruments. It was the world's first, and still the largest, multitimbral polyphonic analogue synthesiser.
TV Skyline pushes OB envelope with IP truck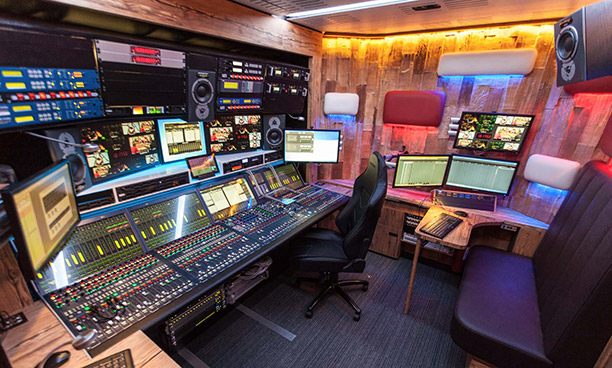 German mobile production company TV Skyline has offered an insight into the likely future of mobile television production with its new Ü8 UHD OB truck in Mainz, Germany.
As the world's first OB van to be based on a full IP implementation of audio and video stageboxes, TV Skyline's pioneering design philosophy makes Ü8 a milestone in modern OB production – the truck's crew have greater flexibility and space than offered by a conventional design, and its technical options provide increased working efficiency and flexibility, resulting in more creative freedom.
Stuttgarter Schauspielhaus reopens with Alcons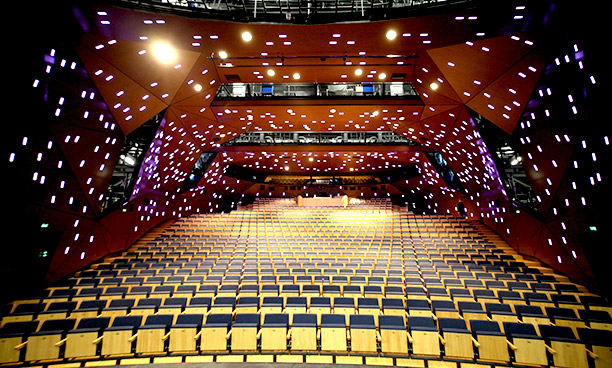 Part of the Stuttgart State Theater – the largest three-section theatre (Drei-Sparten-Theater) in Europe – the Stuttgarter Schauspielhaus has reopened after extensive renovation – and the installation of an extensive sound system designed by Alcons Audio.
With the completion of the final phase, the main auditorium has a maximum capacity of 670 seats 'For a natural sound for unobtrusive theatre reinforcement, and a powerful sound for modern productions and concerts, the theatre required a versatile system. In comparison tests,Alcons excelled,' says Schauspielhaus Audio & Video Department head, Frank Bürger.
ESPI 10.29 Studios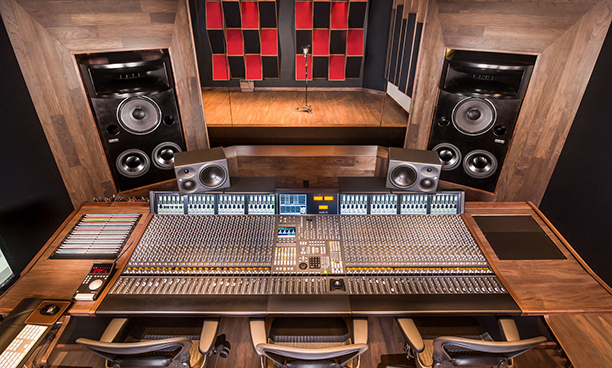 Mexican guitarist and composer Espinoza Paz recently completed a world-class private recording facility in the Marina neighbourhood of Mazatlán in the Mexican state of Sinaloa.

Calling on the expertise of Horacio Malvicino from the New York-based Malvicino Design Group for the design and commissioning, and Guitar Center Pro for equipment supply, ESPI 10.29 Studios now provides private offices and a lounge kitchen and dining room on its ground floor; two control rooms and a large tracking space with three isolation rooms on its second; and guest accommodation on the top floor. The studios are based around SSL and AMS Neve mixing, Pro Tools recording and Ocean Way monitoring.
Singapore's Leo Studio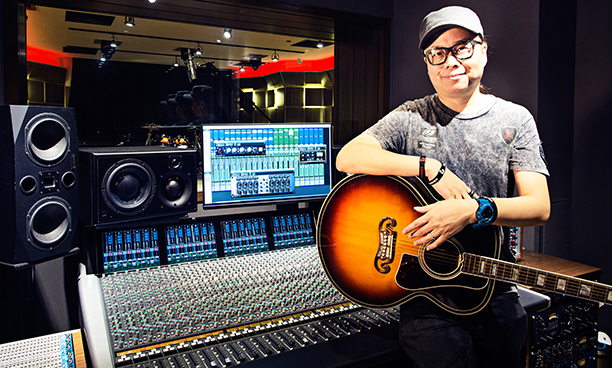 Leo Studio is Singapore's newest recording venue. Behind it are Asian pop producer/studio consultant Eric Ng (黃韻仁) and veteran recording/mixing engineer, Frank Lee. Although it has only been operating for a few months, the facility is already highly-regarded, with established artists using it even before the doors officially opened – attracted by its high-end gear and instruments and inspiring environment.
'A recording studio should not only have great equipment, but should also be a comfortable, creative space.' says Ng 'We wanted the live room to be a stimulating environment that would excite the artists and make them welcome.'
Page 1 of 61
Stefano Previtali, Fabio Lanini: Powersoft

Powersoft has announced a 'new-look' sales force, with two key appointments. Stefano Previtali takes the role of Regional Account Manager, EMEA, with responsibility for Touring and Install, while Fabio...

Read More...
1
2
3
4
5
6
7
8
9
10
11
12
13
14
15
16
17
18
19
20
21
22
23
24
25
26
27
28
29
30
31
32
33
34
35
36
37
38
39
40
41
42
43
44
45
46
47
48
49
50
51
52
53
54
55
56
57
58
59
60
61
62
63
64
65
66
67
68
69
70
71
72
73
74
75
76
77
78
79
80
81
82
83
84
85
86
87
88
89
90
91
92
93
94
95
96
97
98
99
100