Roland is to host the forthcoming West-Coast Brickman Bootcamp for Songwriters in Los Angeles – an intensive three-day event bringing together songwriters, lyricists, musicians and singers to grow their skills, collaborate and discover industry secrets to take their songs to the next level.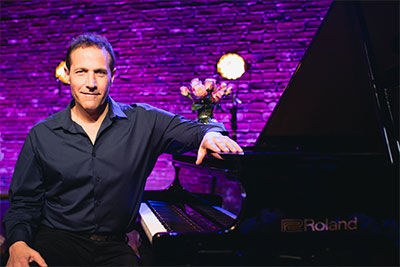 Founded by multi-platinum, multi-Grammy-nominated recording artist and songwriter Jim Brickman, Brickman and his team of music professionals coach attendees in songwriting, demo production, and navigating the music business. The event will take place at Roland's Los Angeles Artist Relations Center and culminate at the Grammy Museum at LA Live.
Participants will get hands-on experience developing songwriting skills with one-on-one coaches and unique breakout sessions. Bootcampers can go solo or be matched up with collaborators to write in any style or genre. One of the highlights of the West-Coast bootcamp will be the chance for all participants to perform live at the Grammy Museum in downtown Los Angeles on the final day of the event.
'This experience is a fulfillment of my desire to encourage talented songwriters to follow their dream. If I could have had this opportunity when I was first starting to write songs, I'd jump at the chance to attend,' Brickman says.
Roland Corporation VP of Key Influencers and Business Development Brian Alli adds: 'Jim is tremendously passionate about fostering creativity in musicians at any level, and it's an honour to be a part of this unique experience and host his West-Coast event.'
The bootcamp runs from August 1-4, 2019 (the East-Coast iteration is taking place a few weeks earlier, 18-21 July, at the Prudential Center Grammy Museum in Newark, NJ). Early Bird pricing ends on 22 April. Space is limited. Scholarships are available for aspiring students under the age of 25.