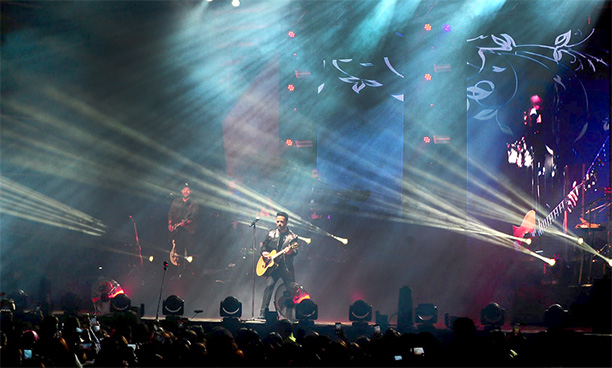 Following 'La Bamba' and 'La Macarena', Puerto Rican singer-songwriter Luis Fonsi's 'Despacito' ranks high in the list of Spanish-language chart-toppers – and is the first in more than 20 years.
Currently mid-tour – the Love + Dance World Tour closes in December after 80 shows and continues in 2018 – live his band features four musicians, background vocalists and guest singers, alongside Fonsi's voice and acoustic guitar, and a Korg Kaoss Pad for live FX. Together, they comprise 56 channels handled by a DiGiCo SD10 mixing console with Waves SoundGrid and UAD plug-ins, and an RCF sound reinforcement system.
Each musician uses IEM monitoring, but the stage is not entirely silent: subs are available for the musicians' reference sound and side fill for dancers. Monitor mixes are handled by Zoilo Rodriguez.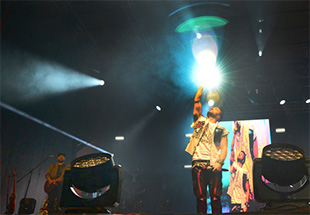 The tour's FOH engineer is Puerto Rican Latin Grammy Winner Yamil Martínez, who counts many major studio recording and live engineering credits to his name. Martínez identifies five fundamental points defining of a 'good' audio system…
Element coupling (no comb filtering), extended frequency response, transient response accuracy, extended headroom and management software with real control of the system. 'If those things are present, then it is just a matter of tuning the system correctly,' he says. 'I would prefer to have a beast to control than a pet that behaves nicely but doesn't have the balls to deliver when is needed.
'Transducers are the weakest links in a sound system,' he adds. 'Having good mics, converters and speakers are crucial for overall performance. If I have to choose between soundchecking or tuning, I choose to tune. If the system is well-tuned, mixing is quicker, whereas mixing through an unoptimised PA works against the mix and, most importantly, against the music. By the way, Oscar Mora's set-up and assistance were great. Without him, it wouldn't have been the same.'
The Love + Dance World Tour show features a full flown rig of RCF TT+ loudspeakers – comprising TTL55-A/TTL33-A upgraded with new firmware, which includes FiRPhase processing and RDNet 3.0 compatibility, tuned by RCF Touring Sound Specialist Oscar Mora. 'It's fantastic when you have a professional engineer like Yamil using the system,' he says. 'You feel that all your effort, time and energy to reach the best performance of the system was worth it, Yamil made a fantastic mix that night.'
'I've used the TTL55-A in both versions,' Martínez says. 'I wish I had the opportunity to do an A/B test. I was impressed by the FiRPhase version – the high-end is remarkably sweet. The venue was challenging, and the result was amazing.'