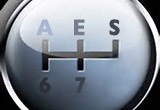 Commenting on the former BBC Top Gear team reuniting for Amazon's internet TV enterprise, presenter Richard Hammond enthused over making a programme 'about a rapidly-changing industry from within another rapidly-changing industry'.
An astute observation, as both broadcast and the motor industry are in major periods of flux. Whether he is specifically aware of the impact of AES67 on broadcast, however, is unlikely.
The potential of Audio-over-IP (AoIP) seemed readily apparent to certain of the intercom manufacturers early on – perhaps taking their cue from developments in the larger telecoms industry. With AES67, there is now sufficient belief in AoIP to encourage manufacturers to bring it into their equipment and for broadcasters (and others) to invest in its use.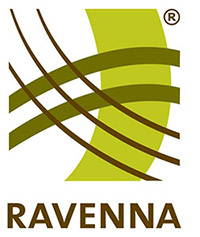 AES67 is a standard for Audio-over-IP interoperability that defines the use of existing protocols as a system. Developed by the Audio Engineering Society (published in September 2013), it is a Layer 3 protocol suite based on existing standards that brings various IP-based audio networking systems together – such as Ravenna, Livewire, Q-LAN and Dante. It also identifies commonalities with Audio Video Bridging (AVB).
Key among these collected systems is Ravenna – an open-technology standard for real-time transport of audio and other media data in IP-based network environments, introduced in September 2010. Among its champions is Lawo – ideally placed in the broadcast market, the German manufacturer is evangelistic in its view of broadcasting's future, and can see its mixing and routing technology, and latterly video 'glue', enabling new broadcasting models and practices.
Lawo is in good company, with Merging Technologies, Calrec, Genelec, Sennheiser, Riedel, Sonifex, Harman Professional, Yamaha, Focusrite, Digigram and Shure among the standard's development partners.
Ravenna (and AES67) has rewarded them through TV Skyline's venture into the likely future of mobile television production with its Ü8 UHD OB, the world's first OB van to be based on a full IP implementation of its audio and video stageboxes; RTBF's FlexiProd project, 'an evolution toward digital hybrid smart radio'; and ARD Capital Studio Berlin's radical approach to editorial workplaces, based around a Ravenna IP network. For its part, the 2015 Bastille Day celebration in Paris called on a Ravenna network to serve TV viewers and radio listeners in France and beyond, as well as more than 400,000 live spectators. And the 2015 Eurovision Song Contest audio was routed to more than 200m viewers worldwide using a Ravenna/AES67-based IP infrastructure.
These examples are supported by others that, between them, demonstrate a system that is sufficiently powerful and flexible to reshape broadcast operations, not least in allowing remote broadcasts to network directly to a 'home' broadcast centre rather than requiring a temporary, on-site studio – with accompanying dividends in shipping, staffing and accommodation savings.
'We now can react more flexibly and quickly than ever to on-site customer requirements,' confirms TV Skyline CTO, Laurent Schiltz. 'Beyond that, we can offer completely new production methods – such as the remote productions that are becoming increasingly popular – at the same time. And we can do it with the same equipment.'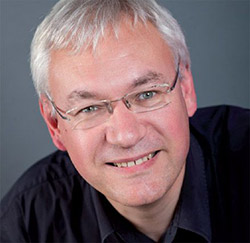 'As a state broadcaster, we are dealing with major challenges as regards the evolution of radio – visual radio, social media, streaming and podcasts,' RTBF Director of Radio Production & Digital Innovation, Laurent Finet, offers. 'We must reorganise ourselves in order to allow our staff to think and work differently, and also adapt the tools accordingly. Smart radio brings the best possible signal to the listener – tomorrow's radio will be produced by professionals who excel in their jobs and go beyond radio.
Established in October 2014 to promote adoption of AES67, the Media Networking Alliance counts representatives from Bosch, the Telos Alliance, QSC, Lawo and Yamaha on its steering committee. But the future for broadcast, and the wider audio industry, is not only in the hands of manufacturers but open to the ingenuity of industries and end-users. Hammond is right – it's an exciting time.
The signing of the Hammond-Clarkson-May team to Amazon Prime is worth a reported £160m – and the forthcoming programmes will command a larger budget than that enjoyed by Top Gear where, according to Hammond, 'we spent a lot of money'. This will undoubtedly enable the new content to be more ambitious, but any changes being brought about under AES67 will not be increasing their claim on the funding. Instead, they promise to make broadcasting more cost-effective, as well as more flexible and more capable.