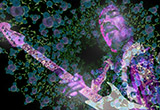 To players of modest ability, entering a 1970s Birmingham music shop could be like entering the Arctic Circle – an inhospitable place where staff humiliated customers as therapy for their own musical frustrations.
The 1980s brought the 'non-musician', insistent on making tunes with machines and samples. Old-school players responded with renewed resentment, but it warmed the climate in the music shop. By comparison, today it's almost tropical…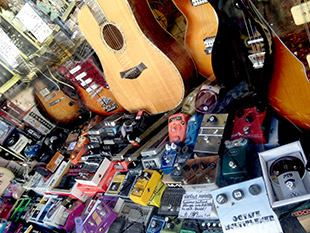 Brighton 2015. There are more than a dozen instrument shops within a short walk of where I'm sitting, ranging from high street retail, through second-hand dens, to specialists of many kinds. This variety is a counterpoint to the consistent welcome extended by their staff – and it's not just the change of location that's responsible.
There's a lot of live music to be found here too. The local gig guide covers everything from open mic nights in small rooms above quirky pubs, to the venue that hosted a Foo Fighters' recent 'secret' warm-up gig and the Dome where Dark Side of the Moon premiered. Whether you're a player or a punter, it's a thriving music scene.
All of this activity equates to a fair amount of money being spent on music and the means to make it. Some people even manage to make a living out of music… but, admittedly, they're in the minority.
According to Companiesandmarkets.com, 'At one time, the ability to play a musical instrument was considered an essential part of a person's basic education. By the 2000s, however, electronic diversions like music-playback machines and video games, including the popular Guitar Hero and Rock Band series, made the effort of mastering an actual musical instrument somewhat less appealing.'
It's difficult to dispute that. So why all the music shops?
Chemistry lessons
Admittedly, Brighton has a reputation. It has a disproportionately large community of artists and media activities. It has also vied with the likes of Liverpool and Manchester for the 'Drug Death Capital of the UK' title.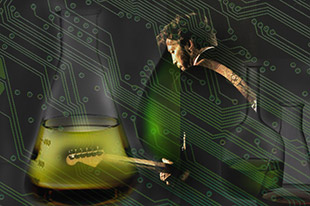 But while music and drugs (and sex) frequently enjoy common billing, it's another branch of chemistry that's likely to be in play here.
The pleasure derived from listening to and playing music relies on the release of endorphins, such as dopamine and serotonin. The same buttons are pushed by recreational drugs – ranging from marijuana (heavy on serotonin, light on dopamine) to cocaine (a larger release of dopamine with minor quantities of serotonin) – but it's a genuine legal high.
I've read that the human 'advantage' over other animals can be defined by our exclusive indulgence in sex, drugs and music, as well as the more familiar self-awareness and ability to think in terms of past-present-future. If we are able to regard music – or one of its effects – as a drug, it goes some way towards explaining the resilience of the musical instrument industry.
It also makes sense that the cost of instruments to professional players is underwritten by non-professional players of chaotically different standards. Indeed, with an estimated £300,000–400,00 of guitar stock on its waal, one Brighton shop reckons to sell American Standard Strats everyday of the week, but that its most expensive guitars go to 'people who can afford them'. In other words, they are an indulgence enabled by other business successes, rather than a means to a musical career.

While this may have done little to thaw the ice of the 70s music store back in the day, it's a good reason never to knock the guy whose gear outstrips his abilities – he's subsidising your kit. His importance to our industry is every bit as valid as the pleasure he gets from playing.