In the run-up to its Convention in Rome, the AES is examining new ways it can serve the audio industry – both at the convention and outside.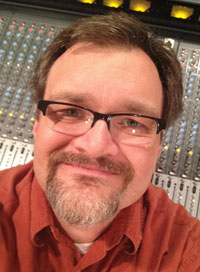 'The AES has always been the place for the audio industry to promote innovation, education, and best practices,' says AES Executive Director, Bob Moses. 'In the past, the exhibition provided a platform for companies to showcase the latest and most advanced technologies for recording, live sound, broadcast and related audio fields. But during the past decade, e-commerce, social networking, mobile platforms, economic struggles and the increasingly rapid pace in which we work have coalesced into a total game changer. These initiatives are part of our new convention sponsorship programme.'
Moses identifies a need for companies to cut through online chatter in order to reach key customers and decision-makers: 'Many companies want to deliver the message that their brands stand for quality and innovation,' he says. 'They realise that our industry is driven by advancing technology – innovation fuels growth.
'AES is the ideal place to promote a healthy audio ecosystem,' he suggests. 'Sponsored on-site training sessions and focused demos are two examples of this AES/business partnership. Our evolving role is to nurture a vigorous community for audio professionals who demand high quality audio equipment and keep the bar high for the audio profession across the board.'
'A look at the list of sponsors for the Convention in Rome, reveals astute companies partnering with AES to deliver important audio training, support standards activities, promote their brands, and supporting us,' he adds.
'Italian company, RCF, and the Berklee College of Music came in especially strong as our Gold Sponsors, and we are delighted to welcome them as our Convention partners,' says Convention Chairman Umberto Zanghieri. 'RCF has been a leader in the development of world-class speakers, studio monitors and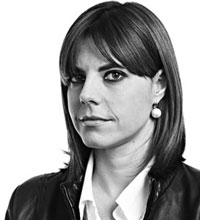 live sound technology for concerts, tours and theatrical performances for more than 60 years. Over the past 50 years, Berklee College of Music has evolved to a position as the world's premier learning lab for the music of today and tomorrow. These two industry leaders top a list of 18 outstanding sponsors committed to making the convention an unforgettable event.'
'The AES is essential for engaging with our peers, developing new associations, revitalising long-standing friendships and participating in extraordinary live sound events, workshops, tutorials and high-level social networking activities,' says RCF Head of Marketing, Gioia Molinari. 'We are pleased to lend our support to this irreplaceable organisation.'
Berklee College of Music's Valencia Campus Director for Technology Innovation Stephen Webber adds: 'In supporting our mandate for providing students with the highest standards in music education, we find AES Conventions invaluable for developing high-level mentoring opportunities, for acquiring insights into technology, standards and best practices, and for providing a unique environment for students to engage with a diverse range of industry professionals.'
'We salute our sponsors and we will make every effort to "over-deliver" in our efforts to serve them at the Convention,' Moses says. 'We hope other companies jump onboard the sponsorship bandwagon at future events, so we can collaborate on keeping our industry smart and strong.'
Convention sponsors:
Audio Precision Klippel
Audiomatica
B&C Speakers
bd Sound
Berklee College Of Music (Gold)
CharterOak
Crane Song.
EKO Music Group
Fairlight Europe
Klippel
Lambda
Link
Microtech Gefell
Pro Audio Consulting
RCF (Gold)
Thrax Audio
Trinnov Audio
ZP Engineering
The European AES Convention takes place from 4–7 May at Rome's Fontana di Trevi Conference Centre.