Having standardised on Powersoft's Digam K10 amplifier, US show production company ATK AudioTek has founditself in the front line with the first major events of 2012.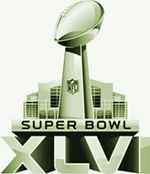 Three very different PA system configurations were required to serve three of the biggest events in the US entertainment calendar – the Super Bowl pre-show and half-time musical performances, the Academy Awards telecast and the Grammy Awards broadcast.
At 26.5lb pounds in weight, the 1U-high K10 operates with 90 per cent efficiency, offering ATK significant savings in both space and power: 'It has helped in the amount of truck space required compared to our old amp packages, and it has definitely helped in the amount of power I need to have supplied for the power distros,' says ATK Audiotek General Manager, Brett Valasek.
All 450 of ATK's K10 amplifiers are fitted with optional plug-in cards that allow them to be interconnected through Powersoft's proprietary AESOP (AES Ethernet Simple Open Protocol) network. In the next phase of standardisation on the K10 platform, ATK will upgrade every amplifier with DSP cards, enabling control of processing, monitoring, and other functionality using Powersoft's Armonía Pro Audio Suite of software
After handling the Super Bowl entertainment segments for many years, ATK has traditionally configured the main PA system on a series of carts for rapid deployment onto the field at half time. This year the rig comprised 18 carts, each loaded with four JBL VerTec VT4889 cabinets, 16 of which also included a pair of VerTec VT4880A subwoofers. Eighty-four Powersoft K10 amplifiers located around the Lucas Oil Stadium in Indianapolis provided power, with an additional 18 K10s driving Madonna's stage monitor system.
'We had four amp positions underneath the bleachers,' says ATK system design engineer, Kirk Powell. 'Because of the limited amount of room on the sidelines at Super Bowl, the less space we take up, obviously, the better off we are. Being able to cut our amplifier space needs down by at least 50 per cent was a huge help for us.'
The Academy Awards are broadcast from a traditional proscenium theatre – formerly the Kodak Theatre – in Hollywood, and made very different demands of their sound system.
Here, Powersoft K10 amplifiers supplied power to the 15-box left and right hangs of VerTec and two eight-box VerTec subwoofer clusters, as well as various models of EAW, JBL and other brand monitor, side fill, front fill, under-balcony and under-seat speakers. The operational versatility of the K10 was to the fore at the Oscar ceremony, as Valasek reports: 'We used the K10s in a 70V application as well as passive, bi-amped, three-way and sub applications.
See also:
Sound for the Grammys (full sound story)
More: www.powersoft-audio.com
More: www.jblpro.com