Stage Tec is expanding its distribution network with the appointment of Avonlyd AS taking on responsibility for distribution of Stage Tec products in Norway.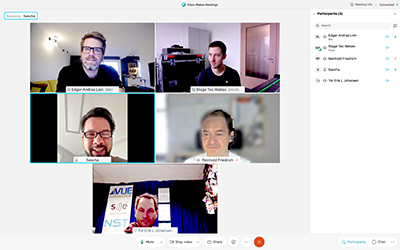 Founded in 2007 by Edgar Andraa Lien and Tor Breivik, the company has offices in Trondheim and Oslo. Lien (General Manager) and Breivik (CEO) both have many years' experience in the live and studio industry sectors. In addition, Breivik taught music technology at NTNU – Norway's largest university – for many years. He also worked in the rental and touring business. Tor Erik L Johansen, responsible for rental and support, joined the Avon team in 2012. The company portfolio comprises first-class A/V technology manufacturers.
'We are very proud to represent Stage Tec in Norway,' says Lien, responsible for sales at Avonlyd AS. 'These are relentless mixing consoles and preamps with incredible power and audio quality. Stage Tec's reference list speaks for itself and deserves great respect.'
'We know that the company will increase the awareness of a brand in its market,' adds Sascha Khelifa, Stage Tec Managing Director and Head of Sales. 'The Avon team shows the same level of commitment and professionalism as we do, and since quality is of utmost importance to all of us, this partnership will be very likely to lead to success.
'The expansion of our distribution network with Avon will significantly increase Stage Tec's visibility and the availability of our products in Northern Europe. And, Avon is just the beginning. We will consolidate and further advance the company's realignment, which was initiated at the beginning of this year, by continuously expanding our distributor network internationally.'
More: www.stagetec.com