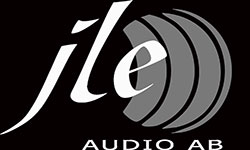 Since purchasing its first ARCS constant curvature system in 2003, Swedish rental company JLE Audio AB has progressively expanded its L-Acoustics inventory with a range of products that include Kiva and Kara II line arrays, and the new A Series. JLE serves live events and installations across Sweden, and its appointment as an official L-Acoustics Certified Provider Rental (CPr) and Certified Provider Install (CPi) brings extended service and in-house expertise to its client base.
The rental stock of L-Acoustics cabinets held by JLE has grown in step with the projects it has managed to comprise almost 200 cabinets. 'It makes perfect sense for us to solidify our relationship with L-Acoustics by becoming a member of the partner network,' explains JLE's Johannes Jonsson. 'It gives us increased expertise and ready access to support from the global family of L-Acoustics partners, which means that we can assure an elevated level of service and expertise to our clients.'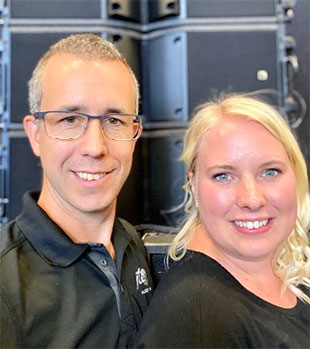 Most recently, JLE has increased its presence in the strategic installation market, completing projects including Gnosjö Missionskyrka and Pentecostal churches in Mullsjö and Jönköping and Performing Arts Centres such as the Skövde Stadsteater.
'Johannes and his team have identified key areas of growth in Sweden, and have helped us nurture strong relationships with end-users,' says Han Dohmen, Regional Sales Manager at L-Acoustics. 'We're excited to welcome them into the partner network and look forward to working together to help them create engaging experiences for audiences across a wide variety of events and venues in Sweden.'
'We've always had a positive experience working with the L-Acoustics team,' concludes Jonsson. 'They understand the Swedish market, and their ability to help us create sound solutions that are perfectly tailored to our clients' needs is a strong advantage for us. We look forward to building the future of sound in Sweden together.'