Located in Olympia, Washington, G.O. Media is the Northwest's only certified Pro Tools training centre. The facility recently upgraded its existing Carl Tatz Design PhantomFocus System (PFS), with the installation of recently launched PFM UHD-1000 bi-amplified professional monitors and PFM Ice Cube-12 subwoofers replacing its existing PFS 4 monitors and subwoofers.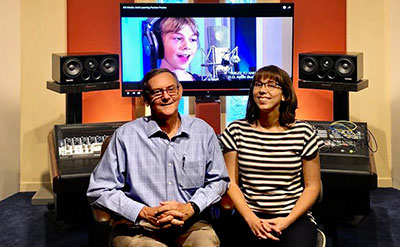 'The new UHD PFM-1000 monitors enable a heightened accuracy, particularly for us in the mid-highs, without harshness,' reports G.O. Media, Director of Operations and owner, Glenn Martucci. 'Even though we loved the warmth, accuracy, and "organic" quality of our existing PFS 4 system, the PFM UHD1000s provide an additional unmasked accuracy – often enabling us to 'pick apart' and hear errors sonically 'masked' in recordings previously thought to be flawless.'
The PFM line of professional monitors and subwoofers uses the highest standards of cabinetry, driver technology, and amplification designed to render the ultimate monitoring experience.
'It's been fun recently upgrading legacy PhantomFocus System users to the new PFM 1000 monitors and ICE Cube-12 subwoofers,' comments Carl Tatz. 'Clients who have been extremely satisfied with their existing PhantomFocus System are blown away by another giant step that they didn't think possible.'
See also:
Carl Tatz Design PFM HD-1000/PFM UHD-1000
More: www.carltatzdesign.com