Optimal Audio has appointed Raf Willems as Head of Sales & Channel Marketing, EMEA.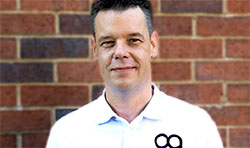 Willems' 20-year career in the industry began in residential audio sales in his native Belgium, before a move into the commercial audio sector with Apart Audio where he progressed through a variety of roles to become Sales & Marketing Director. Following Biamp's acquisition of Apart, he became Head of Business Development for Europe, with additional responsibility for managing Biamp's Retail and Hospitality team.
'It's so rare in our industry to get the chance to be involved in developing a new brand from its inception,' Willems says. 'I'm passionate about commercial audio so I honestly consider this to be something of a once-in-a-lifetime opportunity.
'Everything I've seen and understood about the launch of Optimal Audio indicates that the company has got its approach to commercial audio right from day one by addressing exactly what the market needs. I'm looking forward to forging close relationships with our distributor network across the region, and I'm excited about helping to build Optimal Audio into a strong and progressive brand.'
'We're delighted to have secured Raf's services,' says Optimal Audio Sales Director, Bradley Watson. 'He joins us with a proven record of success and a clear enthusiasm for the task at hand. For an emerging brand like ours, Raf's knowledge and experience of sales and management in the commercial audio sector is exactly what we need to help establish Optimal Audio as a market leader.'
See also:
Focusrite Group launches Optimal Audio