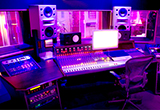 Before expanding into, and later retreating from, additional premises in Guillemot Place, Livingston Recording Studios set up in 1960s London as a film dubbing studio with a nice turn in folk recording. Relocating to St Johns Hall in North London in 1980, it subsequently became one of London's leading recording facilities.
In 2012 Livingston came under the Miloco studio umbrella, and has recently completed a refurbishment that puts it right back at the top.
Now featuring top-end writing and recording spaces with a new Series75 Neve console and Augspurger monitors, as well as a 72-channel SSL SL4072 G Series console and Augspurger/Barefoot monitors in its main tracking room, Livingston has never looked or sounded better.
Living in the past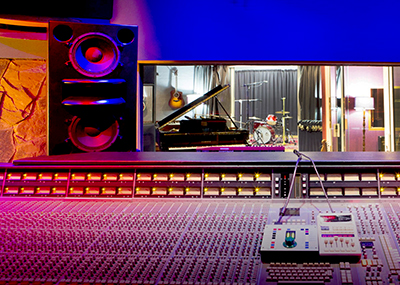 Back in 1963, the studio was located in Barnet, owned by Fred Livingston-Hogg, and run by documentary film director Ray Kinsey. It was Kinsey's son, Nic, who brought in folk artists including Davey Graham while working as an engineer. With music recording as its main focus, the studio installed a Sound Techniques desk and a Studer A80 16-track recorder, with acoustic design by Sandy Brown. In 1978, ownership passed to Nic Kinsey, Alan Tompkins and Mike Smee, and a Neve desk and Ampex 24-track were installed, and then a Lyrec multitrack machine.
The move to its present location at St Johns Hall came in 1980 as a result of a change of landlord, where Kinsey set out to build a bigger, better version of the Barnet facility. This involved a Neve desk from Decca in West Hampstead, the Lyrec 24-track and Westlake TM3 monitors with White Room EQ.
Tony Harris joined the staff in 1981, and recalls Jerry Boys and Tony Cox from Sawmills studios arriving the following year. 'Nic had persuaded Jerry Boys and Tony Cox to join the fun, and Studio 2 was started, he says (quoted in The UK Recording Studios Resource website). 'Again, this was designed by Nic Kinsey – often off the back of a fag packet as we went along. Studio 2 occupied the ground floor of the rear part of the building, with offices, workshops and recreation areas all being upstairs. The desk was the Neve from Barnet, which was expanded by grafting on eight channels from an older Neve (from Chappell Recording Studios). This beast then becoming a 28:8:16, which took a bit of getting used to. The tape machine was another Lyrec 24 track. Jerry and Tony brought with them a flood of new gear – and maintenance man Pete Martelli – from Sawmills. Jerry christened Studio 2's control room with a Level 42 mix in August 1982, and the studio area was completed later.'
Livingston's first SSL arrived in Studio 1 in March 1985 – a unique model, as Kinsey and Boys redesigned the EQ after listening to MCI and Amek EQs, which they preferred. The redesign became the 'black knob' version, later available on new SSLs, albeit slightly modified down from the Livingston desk. The MCI console travelled across London to Eastcote studios.
A healthy place in a prosperous music business saw Livingston take on additional premises in nearby Guillemot Place, where Studio 3 opened in 1986. Here a large studio was divided into three main areas plus a live booth – 'great for drum sampling and as live echo room during mixes,' according to Harris. Separated by glass partitions and patio doors this room was ideally suited to band recordings, and was the backdrop to a video of Steve Earle and The Pogues recording 'Johnny Come Lately' for the Copperhead Road album. The session engineer was Chris Birkett, who was later to produce Sinead O'Connor's 'Nothing Compares 2U', but the video also shows a young George Shilling assisting...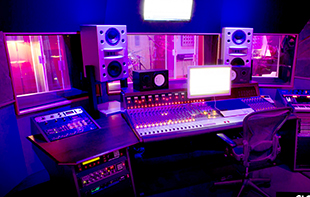 'I was (rightly) ribbed by the other staff for having a proper musical education and perfect pitch, and generally being a smartarse. The most important member of staff was Mrs King, the cleaning lady.You crossed her at your peril,' Shilling recalls.
'Despite the studios having been built with reclaimed doors and Nic Kinsey's old duvets, the standards were pretty high. Within a few months, we'd installed the first SSL desk in Studio 1 and the calibre of clients went up, with quite a mixed bag of stuff, including an REM album [Fables of the Reconstruction].
'When the Guillemot Place building was acquired and Studio 3 and 4 were built, we'd really arrived, with a full-size snooker table, four SSL studios and a restaurant (where I met my missus – the chef). I assisted on a Julian Cope album, then graduated to engineer and recorded Coldcut's 'The Only Way Is Up', which I like to think put Livingston on the map.'
The Studio 3 desk was a SSL 56-channel with 'black knob' EQ, operating with two Otari MTR 90 tape machines and a Lynx synchroniser as a 48-track system.
Studio 4 followed in May 1987 – another large studio with 56-frame G-series SSL desk and MTR 90 tape machines. This SSL was replaced by a 72-channel SSL with Ultimation in 1992, which gave way to an Amek Angela and an MCI 24-track while a Neve VR was planned.
Studio 5 – a small Midi programming room fitted with a Soundtracs Megas console opened in 1992. And on 24 March 1993, the landlords repossessed the Guillemot Place site…
'Amid much chaos and recriminations, Nigel Frieda (Matrix studios) bought most of the equipment from Studios 3 and 4, and the Brook Road site was bought out by Jerry and [Supertramp manager] Dave Margereson,' says Tony Harris. 'Studio 1 still had the original SSL, while Studio 2 had a Mitsubishi Westar desk then an old SSL from The Manor Studios before finding itself with the Amek Angela. The Angela made way for an Amek Rembrandt in 1995, with Pro Tools replacing the Otaris as the main recording system.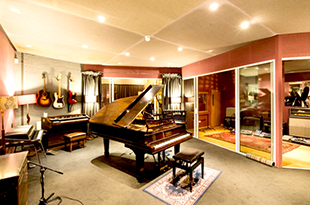 'Nick Gold [World Circuit Records] acquired the studios in 2001 after a fruitful working relationship with Jerry on many albums most notably The Buena Vista Social Club,' Harris reports. 'Then, in early 2012, Nick decided to sell the studio.'
Among a very extensive list of clients, Livingston had seen sessions from Björk (Debut), The Clash, Everything but the Girl, Billy Bragg, Muse, The Smiths, Richard Thompson, Saxon, Ry Cooder and Bill Bruford's Earthworks.
Modern Living
With Miloco's involvement beginning in 2013, Livingston 1 has continued to record and mix, with artists including Ben Howard, Amber Run, Gaslight Anthem, The 1975, Hozier, Grace, Jamie Cullum and Wolf Alice. A short closure in early 2016 has allowed the Miloco engineering team to refresh and re-equip the entire facility, with Studio 1 now billed as 'simply one of the very best London tracking rooms' and Studio 2 picking up where Miloco's The Square was forced to leave off…
'We lost The Square – the original Miloco studio – in March this year,' explains Miloco MD, Nick Young. 'We had to think quickly about what to do and the only quick solution was to relocate the studio to Studio 2 in Livingston. We already own the lease on the Livingston building and decided to invest in Studio 2 to make it a great recording and writing studio, which Hoxton had become known for.
'For us, recording studios need to be better than the many producer rooms out there to make them feel special,' he continues. 'It is not good enough now just to have cool gear, you have to get everything right – the vibe, the look, the sound and the gear. So much can be done at producers' studios now or home studios so for us to keep pulling the clients in, we needed the studio to excel in every department – technically, sound wise and vibe wise.'
Livingston 2 will appeal to bands tracking on a restricted budget but wanting a high-spec room, as it is centred on a Custom Series 75 mixing console, a vintage Neve with 2016 improvements. This is accompanied by a Pro Tools HDX rig, Studer A80 2-inch machine and Augspurger Duo-8 monitors.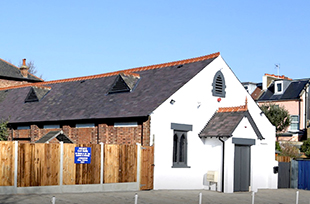 The Custom Series 75 console powered by Neve is a 24-channel (48-input) desk designed by a team headed by Bruce McBean in co-operation with the SAE Institute, and uses circuitry derived from the original Neve 1081 input and 1272 line-output modules. The Augspurger Duo-8 Monitors also allow mixing either 'in-the-box' or through the console.
'Previously, the room had been running as a Pro Tools room with external mic preamps and compressors,' Young says. 'We wanted to bring a console back to the studio, but not a massive one as the control room is not huge. The Custom Series 75 Console powered by Neve ticked a lot of boxes – a brand new console, 24 EQs and mic preamps based on Neve 1081 functionality and 1073 mic pre, giving us 24 channels of Neve. The Studio has three separate live rooms, and then two additional booths so the sound of the console is essential to making great records. For monitoring, we introduced the smaller Augspurger Duo-8 monitors with single Sub-12s. These speakers sound terrific – incredibly detailed with plenty of power and you can completely set them up to the room, which is an added bonus. With the powerful amps they come with you will never get them to distort.
'To complement the desk and monitors, we have a couple of racks of external compressors, a few classic effects units and a few more mic preamps to give a different flavour to work with. The mic collection is a good solid collection with expected standard mics included, some ribbons and valve mics. Recording can be done on to the Pro Tools HDX system running Pro Tools 11/12 or Logic X, which comes with a UAD card or on the A80.'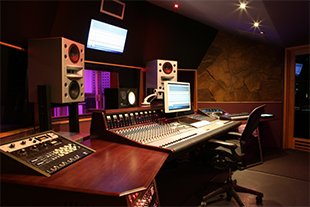 Like a lot of the Miloco Studios, the studio has a good selection of backline (some shared with Studio 1) as well as a Bösendorfer baby grand piano, Wurlitzer piano and Hammond, and a selection of guitar amps and effects pedals.
Livingston 1, meanwhile, retains its large control room and numerous live spaces, which have all been restored to their former glory. As well as a complete cosmetic makeover throughout, the equipment specification has been enhanced substantially with new additions including a 72-channel SSL SL4072 G+ series console, running Ultimation and plenty of new outboard. Recording can be onto a Pro Tools HDX rig or by using the Clasp system and a Studer A80 and 24-track or 16-track headblock.
Monitoring is via Augspurger Duo-12 monitors with two single 18-inch subs, Barefoot MicroMain 27 monitors and some Yamaha NS-10s.
'The studio is very vibey with all the live rooms redecorated and Philips Hue lighting installed so clients can set the lighting scheme exactly as they want it,' Young reports. 'With Studio 2 reworked and the bigger Studio 1 next door, we can cater for bands on all sorts of budgets.
'The only downside is we had to move to Wood Green rather than Hoxton – it's kind of ironic that when we first located to Hoxton we could not get clients to go there. It was considered too far away – then over time it became the place to go to. Wood Green is exactly in that position now, where it is considered too far to go to, but this will change as the creatives are being pushed further out. For us the studio is in its own little Oasis, much like Hoxton was back in the day, and more importantly it is only five minutes' walk from a tube station.'
in December 1984, a day in Linvingston Studio 2 cost £500, with Studio 1 going out for £700. 'With the bigger Studio 1 next door, we can now cater for bands on all sorts of budgets and we are starting off Studio 2 at a very competitive £350/12-hour day (plus VAT) including an assistant,' Young reports. 'This will rise to £400/12 hour day soon. We are also offering try out days to select engineers and producers over the coming months.'
See also:
Miloco forced to close The Square studios
Interview: Miloco's Nick Young