API has completed the commissioning of a 16-channel 1608-II console at Red Barn Studio in Springdale, Arkansas.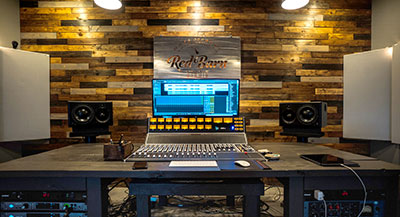 Established in 2014, Red Barn Studio is a full-service recording studio, specialising in audio and video production. 'From the beginning, I have always had API mic preamps in my studio – having 16 of them available now is like a dream,' says Red Barn owner and music producer, Jason Miller. 'Over the years, I always found myself coming back to the sound of my APIs.
'The whole buying process has been a breeze – from talking with the API team at the Namm show to receiving the 1608 console, API has been top notch,' he continues. 'I get excited to work on projects every time I sit in front of such a beautiful piece of equipment. This console is already elevating my studio to new heights, and I'm beyond pleased with my decision to go with API.'
The sale of the console was completed through API dealer Vintage King.
More: www.APIaudio.com