London's Olympia has secured Planning Permission and funding for a five-year development programme from Hammersmith & Fulham Council and venue owners Capital and Deutsche Finance International respectively to turn its 14-acre site into a into a world-leading hub with leading hotels and restaurants, plus performance venues and office space. Olympia is the host venue for Plasa's flagship trade show.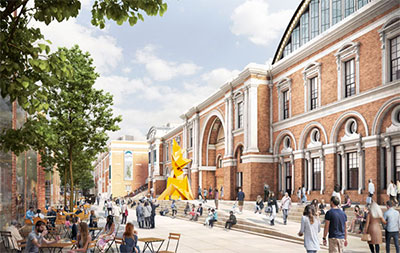 Costing £1bn, the project will include a 1,500-seat theatre and 1,000-seat performing arts venue, upgrading the experience for both visitors and exhibitors.
'We are proud to announce this plan and press 'Go' on a £1bn project that will transform Olympia London into a global force in arts, entertainment, exhibitions and events,' says Chairman of YOO Capital, John Hitchcox. 'We will achieve all of this with minimal disruption to the hundreds of inspirational events that will continue to take place at Olympia London during the transformation.'
'We wholeheartedly welcome this news from Olympia and are excited to see how the classic venue evolves and expands over the next few years,' Plasa MD, Peter Heath comments. 'We have seen Plasa Show rapidly grow each year since it moved to the west London venue in 2016. This announcement provides more opportunity for growth and secures the show's place in the international calendar for the long-term.'
Already home to more than 200 events and welcoming 1.6m visitors each year, Olympia London has championed the arts for generations – from being one of London's first cinemas to hosting Vivienne Westwood's first fashion show. Olympia has emphasised that there will be no disruption for any trade show held there, with business continuing as normal throughout the development plan. Plasa has confirmed that Olympia will be its show's home for the foreseeable future.
The show returns to London Olympia from 15-17 September 2019.
More: www.plasashow.com