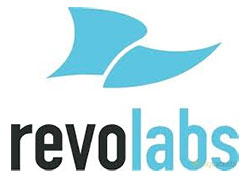 Following Yamaha's 2014 acquisition of secure wireless microphone specialist Revolabs, a new will see its products distributed in the European region by Yamaha Music Europe.
Bringing the two manufacturers together promises to benefit the A/V conferencing market for European customers. A/V conferencing's move away from 'traditional' systems towards cloud-based solutions has meant users are conferencing in different ways and in any environment, from boardrooms and huddle rooms to laptops in people's kitchens and smartphones in the street. In addition, corporate A/V conferencing is increasingly coming under the umbrella of IT departments.
'The way people are meeting has fundamentally changed and they want easy, quick and agile ways of connecting. High quality audio and security are vital, but the environment of a video/audio conference is only as good as the worst equipment in it,' says Yamaha Unified Communications EMEA Sales Director, Phil Stanley. 'By coming under the umbrella of Yamaha Music Europe in the European region, we will have a greater market reach, significantly bigger sales and support resources. Bringing our customers to Yamaha's professional audio portfolio will also help Yamaha to establish itself as a familiar name in the IT supplier market.
'We are working on products for high quality audio in every type of communication environment and are looking forward to significantly enhancing what is available in the European market.'
'Distributing Yamaha Unified Communications products from Yamaha Music Europe will bring considerable benefits to end users,' adds Nils-Peter Keller, Senior Director Pro Audio & A/V Group, Yamaha Music Europe. 'Yamaha is renowned as a company that strives for continual improvement and, as a single supplier for high quality audio communication – however complex the need – we can simplify and enhance the procurement and support process.'
More: www.yamahaproaudio.com