The first Audient ASP8024 Heritage Edition console to be installed in Australia has gone to Greg Dixon's Aphek Studio in Gosford, New South Wales.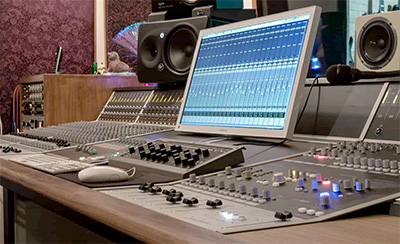 Dixon was keen to fire up the 24-channel analogue desk and explore its capabilities despite being in the process of overhauling his control room. Before dismantling his old set-up, he ran a rough mix of the final song he was working on for a client.
'I was wanting to hear the bus comp and particularly Retro Iron circuits, so I ran it through an EFX input and back to Pro Tools,' he says. 'Retro Iron is subtle – as you'd expect – but certainly added a little something. The real surprise was the bus comp. I have an SSL clone that is a little better than the plug-in versions, so I wasn't expecting the Audient to be noticeably different to that. I was wrong; this comp is really open and transparent.
'I probably shouldn't have been surprised as I'd already had an idea how transparent it was,' he continues. 'I'd plugged the CD player into a pair of channels to listen to some music while working and had Peter Gabriel's So on. I switched the comp to 10:1 and turned it on. I hadn't noticed that the threshold was at its lowest setting and wasn't thinking about the SSL-style meters working in reverse to something like an 1176. My first thought was just that the comp didn't have much output and it wasn't compressing either, as the meter wasn't moving and the sound hadn't changed much. It turns out I had it on the most extreme setting and it didn't sound bad.'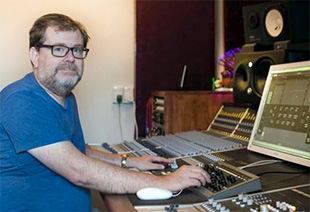 The Audient wasn't the only desk in the running, initially: 'I'd been considering older, "classic" consoles – which are selling for a fraction of their original prices around here – but there were too many issues with maintenance, heat and other limitations. Audient kept coming up as the best long-term solution; a great set of preamps/EQ and lots of pre-fade aux sends for headphone mixes. The addition of the built-in DLC to control the DAW from it is even better.'
Three months after the Heritage arrived, Dixon has removed all acoustic treatment at Aphek Studios, repainted, replaced the flooring and built some new racks to fit around the desk, which has a built-in patchbay and Dual Layer Control (DLC). The studio renovations are complete.
'My clients have been really happy and like the feeling of sitting behind a large format console,' he reports. 'I also had a couple of engineers in who are used to working on an SSL. The studio they'd been using mainly tracked through some vintage Neve 1064 preamps and I believe they've been at least as happy with the sounds they've been able to get through the ASP8024-HE. I know they like that everything works as it should.
'I've tried external summing in the past and didn't feel it was any better than what I was getting with Pro Tools,' he closes. 'I wasn't sure I'd be running mixes through the individual channels on this desk for analogue summing, but I tried some last week – I'm glad I did, there is definite improvement in depth and clarity.'