Constructed at a cost of RMB380m (€48.5m), the recently opened Xiaguang Grand Theater & Performing Arts Center in Shijiazhuang includes a 1,200 seat theatre, a more intimate 600-seat multipurpose hall, a rehearsal hall, teaching rooms and offices.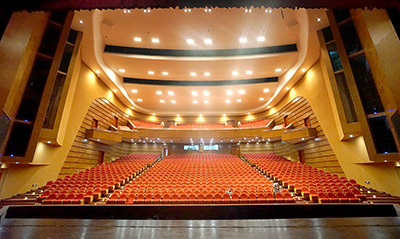 For its sound reinforcement needs, Beijing Pacific Budee and Shaanxi Lanyu Audio Video Technology provided a Martin Audio's line of products would be able to handle the diverse repertoire of performance.
In the main theatre, the designers chose a mixture of 18 WT2 and WT3 loudspeakers as the main sound system, covering the audience area and delivering sound clarity. Around the stage, 12 AQ6s and nine AQ15s provide fill to improve the quality of the sound coverage. The installation also included 15 XD12s and five WS218X subwoofers for use on larger shows, or those events needing a greater array of effects.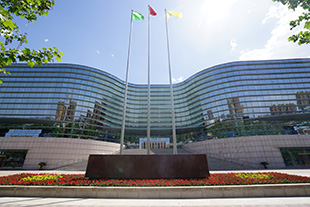 The smaller hall features electronic telescopic seating so that it can variously function as a concert hall, performance space, or be reconfigured to have seating around the outside of a T-shaped stage.
The adaptive nature of the venue required an equally adaptive sound system and MLA Mini multi-cellular technology was perfect for the task. The PA design features 16 MLA Mini elements and four 15in MSX sub-bass speakers. The system has the advantage of quick response and its computer control allows for on-the-fly adjustments, based on the performance and seating on the night.
'This is a stunning theatre from the outside, and working with Lanyun, we wanted to provide an equally fantastic sound system,' said Budee CEO, Mao Yanjun. 'From our client feedback, and those who've attended the opening performances, we did just that.'
Shijiazhuang sits in the shadow of China's capital, being situated less than 300km away from Beijing (a distance traversed in little over an hour on the high speed trains). The new theatre can rival any of the venues in the capital.