As well as playing bass and being the main songwriter behind Sharon Jones & the Dap-Kings, Gabriel Roth is studio engineer and producer behind Daptone Records – in which role he has earned engineering Grammys for Amy Winehouse's multi-platinum Back to Black album and Booker T's Road to Memphis.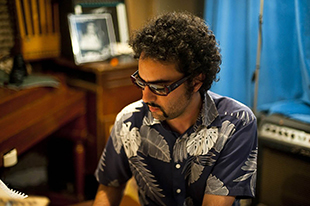 Daptone's House of Soul studios and headquarters are secreted away in an old two-story house in Bushwick, Brooklyn, and Roth has a second mixing studio, Penrose Recorders, in Riverside, California. Both studios have Ampeg tape machines, Trident consoles and Tube-Tech PE-1C and ME-1B EQs and LCA-2B compressors, which have recently been joined by a Tube-Tech SMC 2B multi-band compressor and a Tube-Tech HLT2A Tilt EQ to the racks in both studios.
'For me, the Tube-Tech SMC 2B is a tool for fixing something that wasn't done right,' he says. 'It lets me get in there in a surgical way and, say, squeeze the bottom end without making the high-end duck around. I can catch the bottom end without making the vocals move around and vice versa.
'It got to the point where I thought, I need this thing around all the time, and so I took the plunge.'
Roth commonly uses the Tube-Tech SMC 2B across buses or entire mixes. Roth also noted that his Tube-Tech equipment plays well with the high-output voltages of the old Ampeg tape machines that form the heart of his recording and mixing operation
'It's true that I'm often trying to equalise the overall tone of a track or a bus, rather than going after specific frequencies,' he explains. 'And Tube-Tech's Tilt EQ is designed for exactly that purpose. I haven't had it for very long, but we immediately started using it on the vocal bus for the new Michael Rault record. There are a ton of vocals on that record – leads, backgrounds, harmonies, doubles – and we bssed them all through the Tilt. I was able to thin things out a bit, brighten everything up, and sprinkle Tube-Tech's fairy dust over all the vocals.
'Like my other Tube-Tech equalisers, the Tilt is one of the few equalizers that can really push high end in a musical way. It sounds simple, but most EQs get ugly and full of artifacts. With Tube-Tech, I can get in there with a heavy hand and everything still sounds pleasant.'
'I don't buy into hype and I'm not big on endorsing gear,' Roth adds. 'I trust my ears and only my ears. There are tons of hardware processors out there these days with tubes and big knobs, and it might be easy to go in for the fetishism of it. Of course, Tube-Tech gear looks great, but I'm not distracted by that. I'm into Tube-Tech gear because it sounds fantastic and because I'm able to do real 'heavy lifting' without getting any undesirable artifacts.
'I find that when I push a lot of other gear, it sounds effected and displeasing. Not so with Tube-Tech: I can make strong moves, but the end result is always musical and pleasing. If Tube-Tech gear performed the same but came in a tiny box with cheap little knobs, I'd happily use it just the same.'