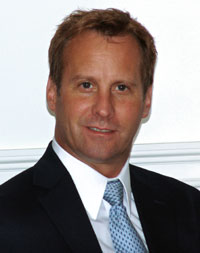 US-based microphone specialist Earthworks has appointed Bill Norton to the newly created position of Chief Operating Officer, to 'oversee all aspects of Earthworks' sales and marketing operations, including sales expansion into new market segments, the development and implementation of all marketing campaigns and literature, as well as directing strategic product placement plus the development of new, innovative products'.
A former professional musician, Norton spent several years as National Director of Sales at Casio America, where he had P&L responsibility for all aspects of the company's Consumer and Musical Instrument channels throughout the US. He also spen time with St Louis Music as St. Louis Music's Regional Sales Manager. He subsequently assumed a similar role with Loud Technologies after Loud purchased St Louis Music prior to his move to Casio.
'As a brand and a company, Earthworks is much respected in both the recording and the live sound reinforcement segments of the pro audio industry and is considered by many to be the accepted standard for affordable, reliable reference and measurement microphones,' he says.
'I'm confident of Bill's ability to look at the big picture and help us identify realistic goals that will enable us to increase our presence in existing sales channels while expanding into new markets that are equally viable,' adds Heidi Blackmer-Robichaud, Earthworks President.
More: www.earthworksaudio.com