The TC Group has named Kevin Alexander, CEO of subsidiary TC-Helicon, Vice President of Business Management MI & HD. He will be based out of TC-Group headquarters, in Risskov, Denmark.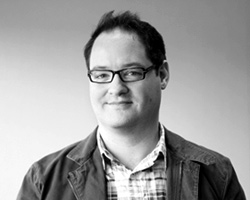 Alexander's appointment is part of a broader strategy of unifying the business and operations of the TC Group audio brands by market segments.
'Each of our brands benefit unique customers, however there are overlaps in the segments in which we operate,' says TC-Group MD, Anders Fauerskov. 'Aligning our business practices in these segments gives us agility and more proven growth. Kevin's experience within the group can deliver that alignment.'
'I've had the opportunity to be a part of many successful projects that spanned multiple companies within the group,' says Alexander. 'It's exciting to take our growth to the next level by strengthening our cooperation in our MI and HD/Pro businesses.'
The departure of TC Electronic veteran Uffe Kjems Hansen in 2012 provided an opportunity for the transition. David Hilderman, COO of TC-Helicon, will take over day-to-day operation of the companies' vocal-focused development.