Focusrite Pro has appointed Mario de Arce in the role of Western US Accounts Manager.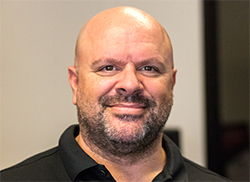 Reporting to National Sales Manager for North America, Kurt Howell, de Arce is responsible for growing sales of Focusrite Pro's Red, RedNet and ISA ranges, and their portfolio of multi-format audio interfaces, modular Audio-over-IP solutions, microphone preamplifiers and analogue signal processors.
de Arce mostrecently help the post of Pro Audio Solutions Specialist at Avid. Previously, he was the Pro Audio Sales Manager for Audio One, and Apogee's R&D Testing Engineer and South America Sales Representative.
'Mario joins us in Los Angeles, serving the large TV and film postproduction and music markets here,' says VP of Global Sales, Rich Nevens. 'He has the strong technical sales and presentation skills needed to help build our presence in the Hollywood post community.'
More: www.focusrite.com