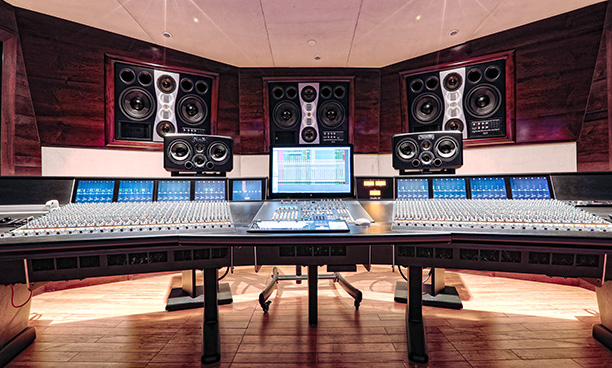 Dubai-based multimedia production company B Pro Production has installed two Solid State Logic Duality δelta SuperAnalogue consoles for its Studio A and Studio B music studios.
Now operating four music recording studios (Studios A to D) plus a mastering suite, B Pro Production was founded by CEO Ahmed Alali in 2012, after he abandoned a fledgling career as as a musician and band leader for on in sound engineering, launching. He began at High Vision Production and subsequently become Senior Sound Engineer and Studio Manager at Dubai Media Inc.
'My Business Partner, Jassim Mohamed, and I had our first inspiration for this project in 2012,' he says. 'We imagined a single, multi-studio complex where all aspects of music production and post-production could be realised, for clients at all levels, at all budgets. That became B Pro Production.'T
The principal clients for B Pro Production are top Arabic artists within the GCC area, which includes Bahrain, Kuwait, Oman, Qatar, Saudi Arabia and United Arab Emirates. Music in the region is wide-ranging, reflecting the cultural variety in areas such as Dubai, which has residents from almost every country around the world. Genres range from traditional dance music to a growing rock scene, and plenty of alternatives, including Arabic and western music fusion.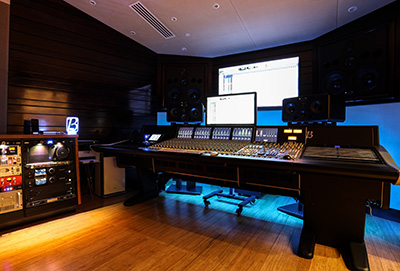 'Because of this local diversity, B Pro Production clients actually come from all over the world,' Alali says. We've probably experienced every genre of music at some point.'
The facility's past projects include recordings for renowned singers including Hussain Al Jassmi, Rashed Al Majed, Majid Al Mohandis, Rabeh Sagar and Nabil Shuail, alongside videos for UAE events, with contributions including filming, music production, and sound design.
Studio A is the complex's flagship space, with a versatile live room that can accommodate up to 75 musicians, a spacious private lounge and a large control room, with a 48-Channel SSL Duality δelta Pro Station.
'This is one of the best multitrack recording spaces around,' Alali says. 'It can be adapted to suit multiple production needs, depending on the atmosphere and sound you're going for, and the 5.1 mixing capabilities of the Duality are particularly valuable.'
Studio B has another private lounge and a tracking space with variable-surface walls. It features a 24-track SSL Duality δelta SuperAnalogue console and a wide range of outboard gear. 'Studios C and D are smaller spaces, well-suited to vocal tracking, song writing, overdubs, and sound design, as well as mixing,' says Alali. 'And our mastering suite is unique in the MENA region. We have a specially designed area equipped with the finest gear – both vintage and ultra-modern.'
On selecting SSL for Studios A and B, Alali reveals that the decision was a simple one: 'The Duality consoles were good choice on many levels,' he begins. 'They are well-known in the world, and Duality is the latest technology. It fits in with modern sounds and modern creative production requirements. They are very powerful consoles yet straightforward and easy to use, and of course having the chance to record and mix with SSL SuperAnalogue consoles is a dream for many artists. It gives them the passion to keep coming back again.
'The combination of the SuperAnalogue preamps with the VHD [Variable Harmonic Drive] circuit makes a positive a difference to any sound you can dream up,' he continues. 'And having both G and E-series EQ options in one channel is a massive advantage, capable of bringing a unique image to the sound.'
'We stand out both because of our excellent technical facilities and because of our unique offer to our clients – quality, integrity, teamwork and personal accountability,' he closes. 'We work with our customers on every step of the process, outlining our commitment to them from the beginning of our relationship and bringing our own creative team into the mix.'