Extending the reach of Fast-and-Wide through interviews with key industry figures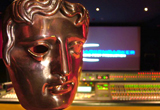 'I hate the term audio postproduction. I hate it!'
The head count at the table of the very agreeable Soho restaurant has temporarily been reduced to two, as the smokers take a break outside.
That leaves Hackenbacker head Nigel Heath making a confession he might have found less easy in front of studio staff and PR.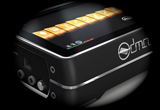 Anywhere there is a mixing desk, engineers have seen digital systems pulling 'outboard' processing inboard – in just the same way guitarists have seen their custom pedalboards challenged by digital multi-effects.
For some this is progress but for others it's a loss of individuality and control. All agree, however, that it's inevitable. All want to know what's coming next – and the guitarists are ahead…