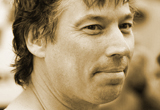 'It is inherent in the nature of this business to hoard equipment' – this business being equipment rental and the speaker being Chris Headlam. Specifically, high-end theatre equipment rental, as dispatched by Headlam's London-based Orbital Sound operation.
Clearly, any rental company's inventory is essential to its operation. But what happens when the inventory begins to handicap the company?
It's not quite the same problem that faces the average victim of a consumer society, where an unmanageable volume of 'stuff' can be sorted out by resolve and rationalisation. Proper management of stock is a fundamental aspect of running a capable and efficient rental operation.
So, selling the old to buy the new sounds like a logical and simple solution. But it isn't, oh no...
Casting the net
In fact, determining what equipment to sell and when to sell it is at least as critical as any other aspect of running a successful audio rental business, but just how to do it is rather less well charted than in others. It's very much an empirical process that is shaped by the specifics of a particular business and the market it serves. Which brings us back to Headlam's opening statement…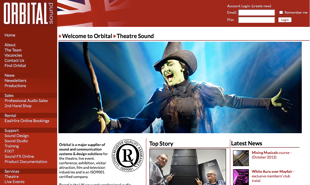 'If you are a rental company, it doesn't matter whether you are operating from an industrial estate or from your living room, you still aspire to having the latest equipment,' he says. 'That means that you sometimes have to dispose of your old equipment. You can donate it to a school or a charity, chuck it in a skip or sell it. We do give stuff to schools and charities but, for Orbital, the answer was an internet revolution.
'Historically, we had used brokers to sell old equipment. It was a good system because they have the sales contacts. To take control, you have to work out how to let people know what is available for them to buy, and our answer was Google.'
Bringing the disposal of old kit in-house has brought a significant change to Orbital's operation, and made the secondhand market part of its business model.
'We started the secondhand side of the company 18 months ago,' Headlam explains. 'Before that, it was haphazard and inefficient. Apart from the cost, there's storage. We had too much stuff stored and not being used. That became obvious when we found we needed a bigger building – and we couldn't find one to buy. We realised that we had to make more effective use of the space that we had. And part of that meant we had to sell equipment that wasn't being used.'
So Orbital went ahead and set up a store based on Google: 'It was very successful – we got emails from countries I didn't know existed,' Headlam reports. 'Once we had taken control of selling our old stuff, we were able to build our own business network.
'You also have to get to know the markets – where you can sell a piece of equipment can depend on a brand name, he adds. 'd&b audiotechnik has a worldwide market.
'Internet purchasing is all about trust,' Headlam asserts. 'It is harder to sell secondhand equipment than new – you have to take care of the packaging, manual and all the other things that you take for granted with new equipment. That's another side to donating equipment – you become responsible for it when it fails, so we offer a 30-day no-quibble guarantee on everything.'
Certainly, it would be difficult – if not impossible – to isolate secondhand sales from the company that originally purchased and used the equipment…
'We have a lot invested in our reputation, so we have a lot to lose here,' Headlam agrees. 'We don't want an unhappy Orbital customer. This is the company that rents equipment to Andrew Lloyd Webber…'
Assessing assets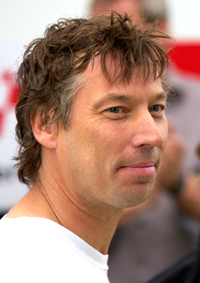 'If you are a rental company, your equipment is who you are. You have to own the right thing at the right time. It never stops. But you can't just keep buying things,' Headlam stresses.
'We tend to force the issue. I don't have a problem with running out of stock because you then have to make a decision over what you are going to do. And that's exciting.'
Headlam's enthusiasm is inescapable – he is obviously the driving force behind the company's outlook on the management of its equipment stock. His apparently high-risk approach ensures that the natural inertia presented by a warehouse full of kit is kept in perspective.
Unsurprisingly, the first consideration is what new equipment is appearing on the market: 'You have to know what's new,' he confirms. 'But we don't stock what people want; we get the client to want what we want to buy.'
Then there is the problem of assessing the present and future value of what is in the warehouse – both in monetary and operational terms. Some equipment quickly hits the 'sell barrier' while other items have remarkable endurance.
'Reliability is a big consideration,' Headlam points out. 'We don't want to stock equipment after it has passed its reliability threshold. And that can be very difficult to determine.'
This is important: an unreliable piece of kit can be damaging to a company as a secondhand item as it can on a hire contract. 'We never sold a secondhand Minidisc machine,' Headlam muses. 'We skipped them all – that's a very good thing because we would have had a lot of pissed-off people if we had sold them on.'
On the other hand, some equipment far exceeds any reasonable expectation of performance and longevity. Launched in September 1999 and retired from production exactly ten years later, Yamaha's PM1D digital live sound console is a case in point…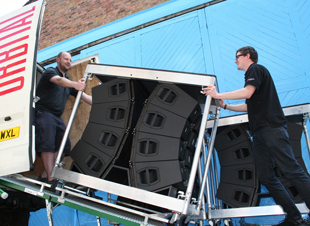 'You can still do Glastonbury on a pair of Yamaha PM1Ds,' Headlam says. 'They are still so reliable after 13 years. It was the first professional live format digital live sound mixing desk and it's still out there.'
This is reflected in the ability of a piece of kit to hold its value. 'Residual value is an important consideration,' Headlam agrees. 'Cadac frames used to be sold on at their original cost, until the PM1D came along. There were only a handful of big rental companies in the world using them at the time, and we all knew each other, so we'd just call up to see if anyone had one available. We paid each other fully when we bought and sold – because the residuals were so good.
'We look more and more at the company behind the product,' he says. 'More than ever before.'
And d&b can feel pretty good about that because Orbital has just committed to the German loudspeaker company's V-series line array system. 'That's a very important decision,' Headlam agrees. 'It's a decision that lasts for years, and you have to get it right.'
So where does its thriving secondhand operation sit within the Orbital operation? Is it the missing piece of the equipment hire business? Is it an unexpected treasure trove? Could it even be an essential contribution to the larger pro audio industry?
'It's tempting to regard the secondhand part of the business as being the icing on the cake, but in reality it's all a part of the same cake,' Headlam replies, with refreshing honesty. 'It doesn't really matter where the money is coming from; it's all part of the same operation.
'I realise that we're not doing anything that hasn't been done before, but I think we are the first to do it in this business.' And that makes Orbital an innovator, as readily as if it were making groundbreaking kit or offering a revolutionary service.
More: www.orbitalsound.com