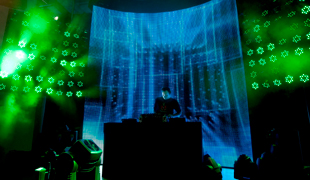 Available until 5 February, Plasa is offering a free registration month, enabling early bookers to make a saving of £20 on the standard ticket price at this year's show.
'Last year, the free registration offer attracted thousands of early registrations and the visitor number itself increased to more than 12,000, says Events Manager Sophie Atkinson. 'With Plasa Focus: Leeds 2011 also nearly sold out and a 30 per cent increase in visitor numbers in 2010, we feel confident that Plasa Events' are delivering important new business opportunities for our members and exhibitors.'
More than 4,000 visitors are expected to register over the next 48 hours, with all previous visitors receiving special offers via email, and general free registration going live on the new-look Plasa 2011 website.
New initiatives for Plasa 2011 – which takes place at London's Earls Court on 11 to 14 September – will be announced in the coming months, while successful innovations at Plasa 2010 will be developed further, as will the increasingly popular Education & Learning Programme.
'The show has been delivering an international platform for business each September for over 30 years,' says Atkinson. 'It continues to be a success story because manufacturers and distributors recognise the importance of a proven product launch showcase and an all-in-one forum for networking and driving sales at the highest level.'
More: www.plasashow.com