World-renowned for the excellence and diversity of its wide-ranging music catalogue, the Boston Symphony Orchestra covers classical and contemporary music, from Rachmaninoff and Beethoven to Aerosmith and Barry Manilow. Broadcast from Symphony Hall via radio, TV and the internet, the BSO's performances have finally earned the Deutsche Grammophon Gesellschaft Control Room a major upgrade after more than 45 years of service.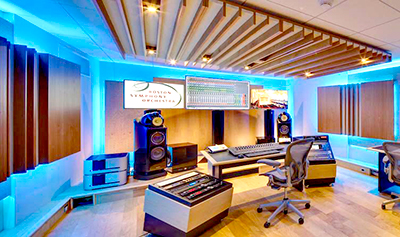 In 2014, Christopher W Ruigomez (BSO Director of Concert Operations), Nick Squire (Recording Enginee) and Tim Martyn (Senior Engineer/Technical Director for the BSO's Tanglewood Festival) met to discuss the project, awarding the critical re-design was d to WSDG-Walters-Storyk Design Group.

'The BSO's 400-sq-ft Control Room had been in constant service since 1970,' says WSDG Project Manager, Matthew Ballos. 'During our initial site visit, our team performed extensive measurements, and acoustic tests and began to devise a programme that would both enhance the control room's functionality, and future-proof it to meet the rapidly shifting 21st century technology requirements.'
The WSDG and BSO team were in agreement that the existing Yamaha DM2000 console still offered years of active service, but thanks to a generous contribution by Bowers & Wilkins, it is joined by a 5.2-channel surround system comprising B&W 802S mains and 805D surrounds – a time-tested recording industry standard. However in terms of the acoustic and aesthetic conditions, there was a clear need for improvement…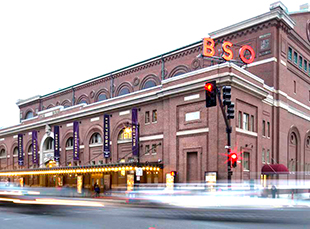 A ground-up acoustic treatment solution was developed, which included splayed perforated wood panels, slotted wood panels, wood diffusion planks and low-frequency absorption units. A handsome new custom ceiling cloud was installed to round out the package. With the room's acoustics and aesthetics tackled the WSDG team next set it sites on the furniture, designing four new producer workstations and two up-facing equipment racks which can be rolled out of the way when not in use.
'The space was stripped to the bare walls, and the entire room experience was refreshed and modernised while fully respecting the BSO and Deutsche Grammophon legacy,' Ballos says. 'This room is now equipped to provide many more years of service.'
'After engaging WSDG for my own Classic Sound and home project studios in NY, and having recommended them for their successful Chicago Symphony Orchestra Control Room upgrade in 2013, I knew they were the best possible choice for the BSO,' says Tim Martyn, engineer and BSO TD. 'All the surprises we experienced during this upgrade were pleasant ones.'
More:
www.wsdg.com