From experiments with electronica in his parents' basement that became iTunes sales and a burgeoning MySpace site in 2007, Adam Young secured into a major deal with Republic Records in 2008 that gave him the six-time platinum single 'Fireflies' from his Ocean Eyes debut album. Similarly, his early days recording on Propellerhead's Reason using a Behringer C-1 microphone have evolved into a 'dream studio'.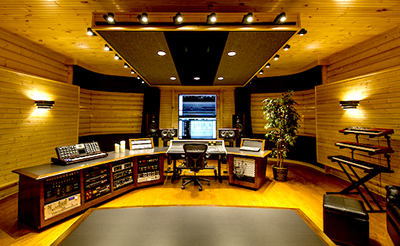 'When all you have to work with is a square, sine, triangle and noise waveform, you feel like you have a straight jacket on but it makes you think outside the box, and that exercises different creative muscles which in turn opens doors to new worlds of inspiration,' he has said. 'I'm all about that junk.'
To support his creativity, the singer/songwriter/multi-instrumentalist had moved from his family home in Minnesota to a handsome rustic log cabin deep in the Minnesota woods, where the construction of Owl City studio ( named afgter his Owl City music releases) was recently completed by the Walters-Storyk Design Group.
'This idea of a kid in a tiny town in rural US being able to make songs in his basement that sound like Top 40 radio could never have happened ten years ago,' observes manager Steve Bursky. 'By hiring a young management company who understands the business circa 2011 over a seasoned industry vet, who might not understand the online spaces well, showed a lot of understanding of where this kid was going to end up having success.'
Bursky had been impressed by WSDG's work at Ann Mincieli's Jungle City Studios in NYC when he worked there some years ago, and lent his experience to Young: 'When Adam decided to build a studio in his new home, Bursky suggested that he talk with us,' WSDG Project Manager Joshua Morris confirms.

'I visited the site and met with him to get a true sense of what he was looking for. The local contractor was extremely meticulous in his efforts to meet all the requirements of our drawings. The results of our final acoustic measurements for reverberation time and Sound isolation all met or exceeded our goals. This studio is a gem.'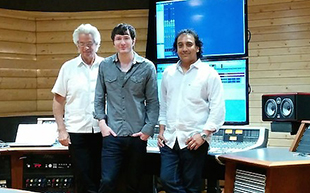 The completed Owl City features a spacious 675-sq-ft control room equipped with a Solid State Logic AWS hybrid mixing/control console, Adam Audio S-4XV main loudspeaker monitors, twin 60-inch LCD monitors and an extensive collection of outboard gear. The studio was constructed with natural wood to compliment the log cabin's interior and exterior setting.

The Control Room is fitted with a custom rolling slate topped producer's desk and four mobile equipment racks to facilitate room reconfiguration to accommodate diverse session requirements. WSDG also designed an innovative, polycylindrical ceiling cloud to fine-tune the mixing position. A 225-sq-ft live room with a 35-sq-ft vocal booth supports Young's keyboard-based productions. PK Pandey, founder of GC Pro, coordinated the technology package.
'John Storyk and WSDG PM, Joshua Morris and studio designer Federico Petrone delivered a studio that exceeded all my expectations,' Young says. 'I couldn't be happier working in the environment they created to suit every specific need I had. It looks fantastic and sounds even better, and at the end of the day I am thrilled to be the proud owner of such a fabulous studio. Endless thanks, WSDG.'
See also:
Case Study: Jungle City Studios