QVC Inc has taken delivery of four Lawo mc² series audio mixing consoles and a Nova73 HD central router for their broadcast facilities at its corporate headquarters in West Chester, Pennsylvania.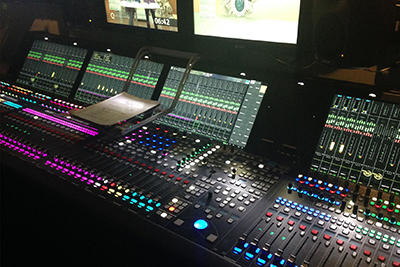 The mc²56 MkII consoles are being installed in three control rooms and a main theatre, and will be interconnected via redundant Lawo Nova73s to provide a flexible network covering ten studio areas.
'TV continues to be our most powerful platform to share with our customers why we're passionate about our products,' says Joe Micucci, QVC VP of Broadcast Operations. 'This new system enables us to seamlessly provide fun and engaging programming 24 hours per day, 364 days per year to an audience of 106m viewers across the US.'
'QVC came to us with a primary goal of ensuring true 24/7 year-round operation due to their unique structure of addressing multiple time zones with live programming,' explains Lawo President, Herbert Lemcke. 'They required robust and redundant operation with the ability to quickly scale. In addition to outstanding audio quality and proven reliability, Lawo is also providing QVC a fully redundant and integrated audio networking solution with flexibility to access any I/O and drive any production studio from any audio control room.'
The project was co-ordinated by Lawo's North American office in Toronto, Canada.
More: www.lawo.com