Liverpool-based technical production, lighting, sound and A/V specialist Adlib is to open an office in Glasgow, in direct response to an ongoing increase in its work in Scotland and specifically to service and support important new contracts won by the company's Installations & Sales division.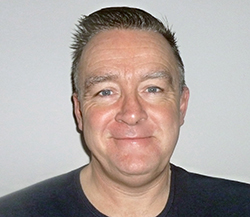 The new office will be headed up by Graham Cochrane, a well-known tour and production manager in Scotland and internationally. His regular work includes production managing at the high-profile T In The Park festival, and he was also involved as a PM for the 2014 Glasgow Commonwealth Games. Adlib MD Andy Dockerty's personal working friendship with Cochrane stretches back many years.
'It made complete sense on all fronts to set up a Scottish office, especially with the recent expansion of our work there,' says Dockerty. 'However, the affinity with Scotland is not just a new or passing trend for Adlib, our connections go back at least 20 years and include working with some of the finest and most popular Scottish bands and musicians including Del Amitri and Texas.
'Graham is extremely well respected on the touring and festival scenes in Scotland, his knowledge and experience is invaluable and we're very fortunate to have someone of his calibre join our team'.
In addition to enabling Adlib to have a more comprehensive commercial presence in Scotland and enhancing opportunities for the live and performance-based work, the office will facilitate new opportunities for all the core quality audio & lighting brands with which Adlib partners – including L-Acoustics, Coda and Soundcraft.
Adlib has recently won the design and installation tenders to supply audio for two high-profile restaurants in central Glasgow which will commence in early 2015. These will be followed by the installation of new technical infrastructure and systems at two Scottish churches in the spring.
This new business follows robust trading for the Installations division particularly in the past two years, which has included major contracts to supply new sound systems at leading UK venues including for three live spaces at Liverpool University, Lincoln Engine Shed, Cambridge Corn Exchange as well as a host of Academies.
Adlib has built a reputation for delivering the highest standards, the most appropriate solutions, great sounding and looking systems together with attention to detail and fantastic after-sales and technical support.
'The Glasgow office will be a great strategic advantage to consolidate and develop business potential in Scotland, and help us maintain the same efficiency and quick response and service for which Adlib is known,' says Adlib Director John Hughes, who heads up the Sales & Installations division
The office will be officially inaugurated in early February 2015.
More: www.adlib.co.uk