Newly opened in Schöftland, Switzerland, the Cinema 8 Complex offers an open-air cinema and four movie theatres, as well as an assortment of restaurants and bars, a hotel and bowling alley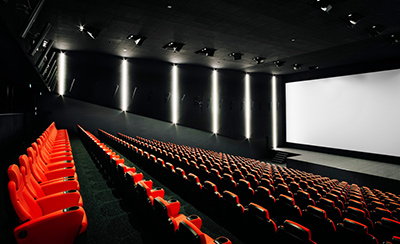 Hanno Ziesche of AudioSonic was responsible for the cinemas' room acoustics, as well as the conceptualisation of their loudspeaker systems. Each of the four cinemas is fitted with the Dolby Atmos system and exclusively served by Fohhn loudspeaker systems.
In all, 130 Fohhn Linea LX-100 line source speakers were installed for optimum sound reinforcement and the best possible realisation of Dolby Atmos. A further 30 Fohhn AT-50 speakers, 20 Fohhn D-4.1200 power amps, six Fohhn PS-9 subwoofers, supported by more than 40 Fohhn D-4.750 power amplifiers, as well as12 Fohhn AS-40 subwoofers, 24 Fohhn AT-35 speakers and 44 Fohhn CS-10 ceiling speakers were used in the installation.
Every loudspeaker complies with the high Dolby standards – during the installation process, the implementation of Dolby Atmos and Fohhn speaker systems was praised by the Cinema 8 operators and Dolby controllers.
Audiences, too, are enthusiastic about the sound of the cinemas and speak of 'an entirely novel cinematic experience'.
More: www.fohhn.com