London's Silverglade Post Production has installed a 16-fader Avid S6 M10 control surface for its 5.1-equipped audio dubbing studio. Following an upgrade to Pro Tools HDX and v11 software, Scrub replace an existing D-Command console with the D6 for audio mixing, voiceover and Foley recording.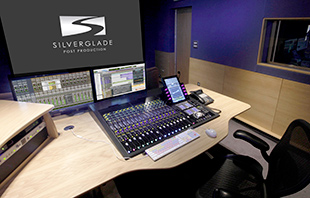 'We have been using Avid for years and have not found any other system that matches the power and flexibility of the Pro Tools workflow,' says Managing Director. Jason Tomkins. 'Our dubbing mixers work on documentary and short-form programmes for the UK's leading broadcasters, so our equipment needs to be on the cutting edge of technology to meet our client's demands for world-class work. We choose the S6 in a configuration that best supports the fast turnaround and high quality that clients expect from Silverglade. We are very happy with the upgrades and the support that Scrub provided throughout the process.'
Silverglade provides postproduction services across various workflows and productions and has been named ITV Supplier of the Year for 2013/14. This in addition to work for the likes of The Food Network, BBC, National Geographic, Al Jazeera and more.
'Silverglade is one of London's leading documentary and short-form post facilities, and the addition of the S6 makes its South Bank studio truly state-of-the-art,' says Scrub's Devin Workman. 'The S6 fits seamlessly into the existing workflow and will provide an unprecedented level of control of all the functions in Pro Tools.'