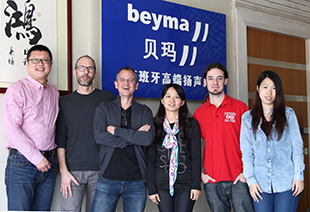 Founded in 1969 with the ambition to be a 'world reference' for acoustic systems users as a strategic supplier, loudspeaker component manufacturer Acoustica Beyma has recently consolidated its presence in China.
A new office provides the company with larger facilities and a complete on-site team that is 'dedicated to provide the best service within the Chinese market'.
The Spanish company's accumulated experience as manufacturer of loudspeakers, together with a demanding Total Quality System and advanced R&D facilities, have seen it undertake progressive international expansion, and it is now active in five continents.
Serving the growing Chinese market, the new sales office is located in Guangzhou.
More: www.beyma.com