Analogue studio product specialist Chameleon Labs has been acquired by V3 LLC, bringing the company engineering expertise in cutting-edge analogue audio designs as well as advanced manufacturing processes.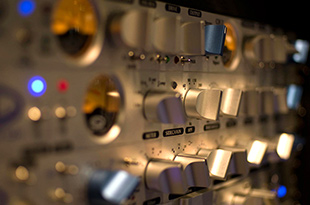 'Chameleon Labs has been a boutique brand doing its own thing and pursuing an analogue-based product strategy for the past decade', says V3 head Marcelo Vercelli, an industry veteran with over 25 years of experience in designing and building live sound, studio electronics and loudspeakers. 'I have been a huge fan, and I'm thrilled to now be part of Chameleon's future.'
'V3 LLC has a couple of decades experience in optimising analogue audio designs for performance and manufacturability', Vercelli continues. 'We are focusing this knowledge on improving an already impressive line of products. In addition, we will engage production, delivery and distribution partners with whom we've worked for many years to deliver a superior product.'
'We believe that there is a place for analog to coexist with the DAW and enhance not only the end product, but the artistic experience overall,' says Chameleon Labs' Daniel Quiroz. 'We have an aggressive plan of blog posts and articles to help a new generation of music producers and engineers discover the accuracy and warmth of analog electronics, which they may have never experienced – and integrate them into their digital workflow.'
Chameleon Labs will continue to produce its current product line, and is immediately launching a new product development programme to deliver new gear in 2015 from its new location in Woodinville, Washington.
Chameleon Labs was founded in 2002 with the vision of making classic analog studio products more accessible to a growing private and project recording studio market by producing a range of microphones, mic preamps and compressors once available only in professional recording studios.
More: www.chameleonlabs.com