Looking to raise the technical standard of his CHT Estudios, mix and mastering engineer Gonzalo González E sought the guidance of local distributor 57 Pro Audio and was directed towards a standard API 1608 mixing console. The 1608 is a perfect match for the size of CHT Estudios, and independent and bigger international label clients that it presently serves.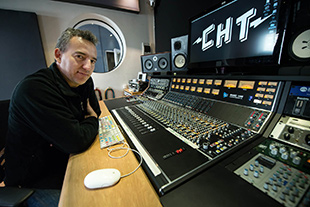 'We usually record bands of rock, pop, hip-hop, reggae, and folk music of Chile,' González says. 'Many people in Chile receive this new console as good news for the recording industry.'
Located in Ñuñoa, Santiago, the facility also has a pair of API 3124 preamps, which González says he uses on 'everything'. He also uses a 527 compressor in his API lunchbox.
'With the 1608, we can now use the preamps and EQ, and send to record in DAW, and at the same time. We can also use faders of the same channels to listen to tracks from DAW, which is very useful. My favorite feature is the ability to use EQs as an insert for gear outside the console. We can also sum 32 DAW channels using 16 channels on faders, with eight stereo returns and eight programme bus inputs.'
Coming months will see the studio recording and mixing a succession of recognised artists.
'All of the features make the console a powerful solution for a studio like ours,' González says. 'It is a good inspiration for us, and for everybody who likes music with a very good quality of recording.'