Located on the south side of Korea's Jeju island, the Seogwipo Art Center includes an 802-seat auditorium and smaller 190-seat venue alongside its dedicated art gallery and an outdoor venue. Sound for these rooms was handled by Holy Land Technology, and called on EAW loudspeakers and Powersoft amplification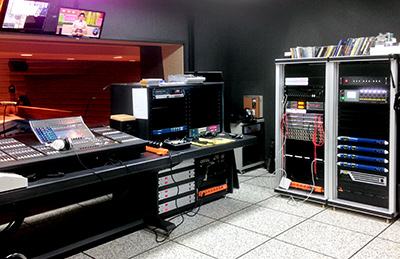 'I have used most brands of amplifier before turning to Powersoft, but this is the first time I have used a digital amplifier,' says Seogwipo Art Center Director, O Jonghak. 'It is extremely convenient as I can check the status visually – something that I was unable to do with analogue amplifiers. The power output is more than I had expected and it is reassuring that there is no sign of any clipping whatsoever although there are many signals passing through the system.'
In the main venue, 16 EAW KF30P speaker have been installed, the HF and LF sections being powered respectively by three of Powersoft's flagship K3 and three K10 amplifiers. The two main EAW JF29 centre speakers are run from a pair of Powersoft K2 amps and the four main SB730P low speakers by two K3, with further K3s assigned to four EAW SB1000zP subwoofers.
Surround speakers are served by three Powersoft M28Q four-channel amplifiers, while front fill and under-balcony speakers are assigned a Powersoft M14D. Additionally, a pair of EAW monitor wedges are driven by a Powersoft K3.
In the smaller venue, four EAW JF26s serve as the main LR system, powered by four Powersoft K2 amps, while a pair of JF10s provide the centre image, driven by a further pair of K2s. A Powersoft K3 powers the pair of EAW SB625zP subs and wedge monitors.
More:
www.powersoft-audio.com

More:
www.eaw.com