Prase Engineering has been appointed exclusive distributor of Lab.gruppen and Lake brands in Italy, adding to the company's relationship with TC Group stablemate Tannoy.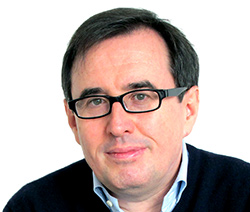 The agreement will see the Venice-based company become the primary contact for all three brands in the country from September 2014, with exclusive access to an extensive library of Lab.gruppen and Lake amplification and processing products.
'We have had a very strong working relationship with TC Group via the Tannoy brand for some time, so it is a joy to finally add products from Lab.gruppen and Lake to the offering for our customers,' says Prase Engineering CEO, Ennio Prase. 'Both of these brands have a strong reputation for quality, and we look forward to enhancing that reputation in Italy.
'Prase Engineering have been one of our strongest international partners for some time, so it makes keen business sense to align our brands with a company like this,' says Stephan Grawe, TC Group's International Sales Manager for Tour & Install. "The company's record of quality service and outstanding training was one of the key reasons for making this decision, and I'm sure it will provide the very best for Lab.gruppen and Lake customers in Italy.'