API's Box analogue mixing console has found its first home in Australia, in the studio of songwriter/producer, Stuart Crichton. 'The API Box has totally changed the quality of my mixes, adding the warmth and width of a large room console,' he says. 'The ease of set-up and use is amazing – so straightforward.'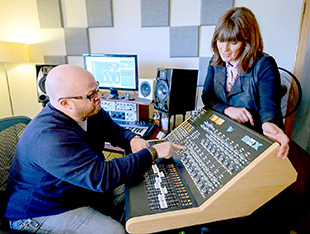 Crichton has played a part in numerous international hits, including songs with Kylie Minogue, Guy Sebastian and the Pet Shop Boys.
In selecting the console, he consulted Deb Sloss, of Australian distributor, Studio Connections. His most important consideration was its quality of sound: 'The mic preamps and EQs are that beautiful API sound that many crave,' he reports. 'The bus compressor is also now a major part of my mixes. Once I'm done mixing, I put it over the whole mix and there it is – a real vintage sound for what are usually digital-sounding mixes.'
The new console allows him to achieve a 'big studio sound' in a relatively small space: 'The Box is an affordable way for a home studio to get that big room sound, which usually costs a lot of money per day,' he says.
Crichton relocated from the UK to Australia in late 2009, where he has settled into the recording scene, as well as continuing to work with artists from from around the world.
More: www.apiaudio.com