Using up to 16 microphones attached to the real cars, the sound designers at Codemasters chose a range of DPA microphones for their 2014 return to the racing game arena with Grid: Autosport.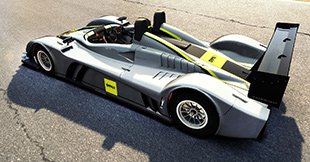 The art of recording the sound of a car encompasses rather more than engine and exhaust, including the supporting squeaks, knocks and wind rush heard when a it drives past. It also demands equipment that can stand up to the conditions – vibration, heat and extremely high sound levels.
Among the microphones chosen by the Codemater team were DPA's d:dicate recording range. These included a d'dicate 4011 ER, a cardioid capsule mounted on a cable preamp for the smallest footprint and high SPL handling, and a d:dicate 4018 capsule, which provided a super-cardioid polar pattern when needed. The d:dicate lineup was completed with a 4007A Omni, which features an incredibly low noise floor and handles very high SPL (155dB peak) before clipping. With a frequency response of 20Hz to 40kHz (±2dB), this mic proved perfect for recording drive-bys and stationary sounds, as well as sounds from within the cockpit.
To capture the sound in and around the body of the cars, Codemasters used DPA d:screet SC4062 miniature mics, which offer low sensitivity and can handle high sound pressure levels, while their size allows for creative placement in and around the body of the car. This type of placement allowed Codemasters to capture the cars' sound from both the drivers', and from external perspectives.
Codemasters has included decals for DPA Microphones and UK distributor Sound Network (who supplied the mics) that can be applied to a cars in the game.
More: www.dpamicrophones.com