Powersoft has appointed Surgesound as its new distributor in South Africa.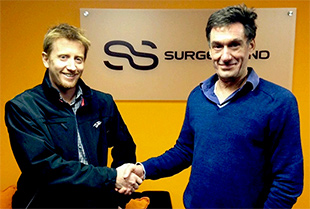 'We know Powersoft as a premium brand of amplification,' says Surgesound MD, Andrew Rowan, 'The company is releasing some of the most technologically advanced products in the pro audio market today. It has always been our goal to offer our clients the latest releases, and at the same time we see a great opportunity to grow and establish the Powersoft brand.'
The joint aim of Rowan and Powersoft Regional Sales Manager (EMEA) Steve Smith is to 'aggressively market the brand' as a versatile professional amplifier to the touring and installation markets.
'What really impressed me was how focused Surgesound is on pro audio and its depth of knowledge about premium amplifiers,' says Smith. 'The have a dedicated team, committed to providing excellent after-sales service and we all believe that the release of our new X-series amplifiers makes the timing perfect.'
After launching the new brand, Surgesound will embark upon a roadshow, backed up by product training. The company will also distribute the product range in other territories in Sub-Saharan Africa.
'Our aim is to get Powersoft to the pole position it deserves in the RSA market, and with our knowledge base and infrastructure we have the capability,' Rowan says. 'We believe that Powersoft's latest product releases will set the brand apart as a leader in the market, and we look forward to a long and rewarding partnership with the brand.'
More:
www.surgesound.co.za