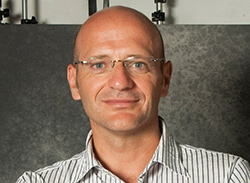 Audient has extended its global distribution network with the addition of Leading Technologies, who take responsible for the company's compact product range in Italy, while Funky Junk Italy continues to look after console sales in the territory.
'Audient is a brand that perfectly fits into our portfolio, complementing and completing our range,' says Leading Technologies CEO, Marco Porro. 'The addition of Audient products will help expand our reach into high tech audio across the country.'
With nearly 40 years of experience in the pro audio industry, Leading Technologies is a family company based just outside of Milan, and which provides a technical design and consultation service for integrated sound systems, broadcast and live projects, as well as running exclusive distribution of a number of high-end brands in Italy.
'The company is in a strong position to provide knowledgeable, technical support for the brand and Audient will benefit hugely from Leading Technologies' wide distribution channel through Italy,' saysAudient's Simon Blackwood. 'We're very pleased with the new partnership.'
More: www.leadingtech.it
More: www.audient.com