Two recent Coda Audio loudspeaker installations have taken place in Chinese theatres – the Huainan Theatre in the Nanshan New District of Anhui and the Qi Shu Lake Performance Theatre.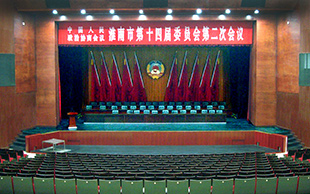 Capable of accommodating up to 1,280 people, the Huainan Grand Theatre complex cost ¥300m (>US$48m) to construct and includes both performance and concert halls, an exhibition hall, conference center, arts training center, and recreation, dining, commerce and trade facilities. Its pentagonal shape and internal design presented considerable difficulties to the design of a sound reinforcement system that was able to accommodate these issues and also serve the variety of performances and conferences it is required to host. After lengthy discussions with the theatre's owners, installation company Zhejiang Tongbo Electronic Engineering (Tempo) specified a Coda Audio system.
The system is configured as an LCR arrangement using Coda Rx35 full-range units as the main speakers and PW418 subs. In addition, there are K5 compact two-way units for front fill and G512-96 two-way units for side fill. The system is driven b four-channel, 5kW C5 DSP amplifiers.
Some 400km south of Huainan, the open-air Qi Shu Lake Performance Theatre has been built to host plays, musicals and other live performances. Facing the 9,900m2 stage area is 3,900m2 of covered audience bleachers.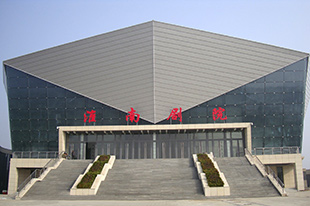 Here, Tempo specified another Coda Audio system, ensuring that the clarity and uniformity of sound were seamless throughout the audience area, which is significantly wider than it is deep. The flown line arrays cover the audience with pinpoint accuracy, while ensuring that sightlines are not compromised.
'Coda has systems for every type of installation and are being used in some very prestigious venues,' says the Coda's Paul Ward. 'The Huainan Theatre and Qi Shu Lake Performance Theatre are two very prestigious projects and we're delighted that they're experiencing the power and clarity of our products.'

More: www.codaaudio.com
More: www.zjtb.net