The Gearhouse Group of Companies is advancing its position in the African continent with the openeing of Gearhouse Ghana, a fully stocked operation located in Accra.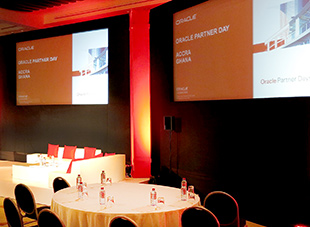 Recent years have seen the Group experience a steady increase in the cross-border services following growing interest in the African continent as an event destination. Gearhouse regularly services events in Nigeria, Ghana, Kenya, Uganda, Seychelles, Saudi Arabia, the UAE, India, Brunei, Tunisia, Congo, Namibia, Egypt, Mozambique, Zimbabwe, Mauritius, Zambia and Tanzania among other territories.

Local live event industry suppliers are generally unable to provide technical equipment and expertise to the standard required, making eventing in these areas an expensive exercise with freighting of equipment and personnel adding to these costs. Now, Gearhouse is able to provide West African events with the same level of technical services as would be available in any other major event destination, both quickly and cost effectively.
Gearhouse Ghana offers a full technical solution with a fast turnaround and professional delivery, an approach which is proving attractive to a host of corporates, event managers, destination management companies, professional conference organisers, venues, television companies and promoters wanting to mount events in West Africa.
Heading up the new company are Bill and Nicky Lawford, whose Africa events experience is extensive and who both have many years of experience within the South African operation.
'I have worked in around 70 countries around the world, so adapting to the new location and market has been relatively straightforward' says Bill. 'At present we are on servicing mostly corporate functions and developing the business through our successes with both local and international clients. We have formed strong relationships with our clients and one of our success factors is that we hold independent public liability insurance, which is not common practice here.'
The company's warehouse in Tema carries a stock of internationally recognised brands in static and moving lighting, PA, video projectors, screens, plasma displays and various conference aids, as well as trussing, rigging, stage elements (steeldeck) and scenic flats. Through established partnerships with local suppliers, Gearhouse Ghana is able to supply additional requirements such as backline and custom set building ensuring that for the first time in Ghana, clients have access to a fully integrated, versatile range of technical services to an international benchmark. The branch services day-to-day business from the local stock but, given a slightly longer lead time to accommodate logistics and customs formalities, is also able to provide for more unusual or complex requirements from the South African resource.
'The biggest single barrier to growth of the events market here is the lack of venues,' says Bill. 'The recent opening of a new ballroom at one of the main hotels with similar projects to follow will go some way to addressing the problem, but even with these in place there is an enormous gap for a venue of ±5,000 capacity. A Gearhouse In2Structures Dome could open up new possibilities here.'
The establishment of the West African arm of Gearhouse has a specific focus on contributing to the development of the live event industry in West Africa. The country is well positioned for growth as a recognised event destination, but technical event resources and expertise need significant development to realise that goal. Gearhouse has the knowledge and experience to deliver this improvement whilst providing employment to a local workforce to be sourced as the need arises.
More: www.gearhouse-ghana.com