Digigram has agreed an OEM development partner contract Hunan Shuangln Electronic Technology Co Ltd, a leading systems integrator serving the China Mainland, The move enables Shuangln to develop radio automation solutions based on Digigram soundcards.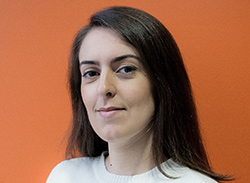 'Products from the Digigram portfolio give us a valuable mix of quality and functionality,' says Hunan Shuangln Electronic Technology CEO, Mr Zhou. 'We look forward to leveraging the company's products more extensively to assure delivery of products and services that meet our clients' needs.'
The partnership provides a framework for purchasing, as well as for Shuangln's sales, service and support of solutions incorporating Digigram products. To date, Shuangln has delivered solutions with Digigram sound cards to more than 20 broadcast operations of all sizes, with some installations including just a few cards and others incorporating dozens.
'Shuangln is a market leader in China's broadcast industry, with an impressive record of successful deployments that number in the thousands,' says Nancy Diaz Curiel, APAC sales manager at Digigram. 'The company's experience and its highly-qualified technical team make Shuangln a powerful partner in this critical market, and we're confident that our collaborative relationship will yield new business opportunities for both companies.'