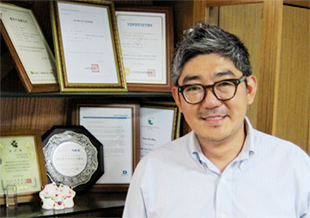 Kinoton Korea has been named as distributor of the full range of Audient products in South Korea.
'Audient's focus is on quality, which is supported by a proud heritage,' says Audient Sales & Marketing Director, Luke Baldry. 'Chris Bae and his team have strong knowledge of the South Korean market, and we are confident that they will handle Audient sales, support and service at exactly the right level.'
'We are ambitious to promote high-quality products to the Korean market, and look forward to great success and feedback from the market very soon,' replies Kinoton Korea, founder and MD Chris Bae.