Adlib Audio has launched Adlib Speakers to manufacture and market its AA line of installation loudspeakers, which are manufactured in the UK.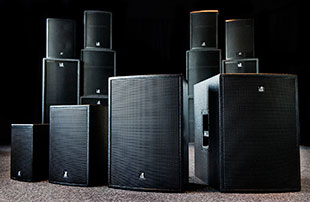 Adlib has been making and installing the AA range as part of its service for the past 15 years, but has now made it available for re-sale worldwide, as Adlib Director Mark Roberts explains: 'The company is diversifying as the nature of the industry is changing,' he says, 'We have enjoyed great success with these products over many years and now is a good time to use our experience and knowledge of premium speaker construction and application to expand our horizons.'
Bob Harrison of QMS Music has been retained by Adlib to establish an international dealer network and proactively market the AA product line: 'I am extremely excited to be working with Adlib on bringing this amazing product range to the marketplace, and I look forward to a long and very positive working relationship to establish the AA series in its own right as a leading-edge option for those with an ear for quality,' he says
Currently there are four cabinets in the AA range – the AA61, AA81 and AA121 (containing 6-, 8- and 12-inch drivers respectively), and the dedicated AA12HL 12-inch subwoofer. All the AA series cabinets are constructed from premium birch ply sourced in Finland, and are available with a hardwearing textured paint exterior for installs.
The AA61 is a versatile two-way passive system for high output applications needing a lightweight and compact enclosure. Featuring a 6.5-inch (165mm) neodymium low0frequency driver and a 1-inch (25mm) exit high frequency compression driver, its integral phase plug is mounted on a 90° conical waveguide, which is machined into the front baffle of the enclosure. The AA61 can be used in vertical or horizontal orientations due to its conical high frequency dispersion.
The AA81 is also two-way passive and designed to provide exceptional sound reinforcement from a very expediently sized enclosure. It has a powerful 8-inch (200mm) low frequency driver and a 1-inch (25mm) exit high frequency compression driver mounted on a 90° x 60° rotatable hyperbolic cosine horn flare. The two-way passive internal crossover enables simple high output systems to be joined together … whilst minimizing the amount of powered amplifier channels required.
The AA121 is a full range compact two way passive trapezoidal 450 watt enclosure, with a 12-inch (300mm) low frequency transducer and a 1-inch (25mm) exit compression driver mounted on a 90° x 40° exponential horn flare.
All full-range models' compression drivers use solid-state (PTC) protection circuitry to shield them from possible overload (amplifier clipping) situations. They also include M10 flying points as standard.
The AA12HL600 compact 600W sub is designed to complement the AA61, AA81, AA121 models, extending and increasing the total low-frequency output power. It provides part of a portable system for performers and adds low-end reinforcement to bar and restaurant installations. Its band-pass design using dual chamber topology, offers extended low-frequency output over a standard bass reflex design of a similar size and footprint.
More: www.adlibspeakers.co.uk