Two of South Africa's longest-standing technical production companies have become one operation, with the Gearhouse Group taking over Prosound's entire rental operation and positioning Gearhouse as preferred rental supplier for future Prosound event business.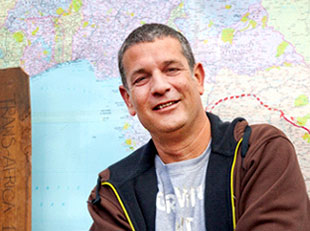 With Gearhouse's ten-strong group of companies providing the country's largest equipment rental supply and services for live events, Prosound handles system integration and design (permanent and temporary) along with sales, distribution and services to the pro audio, lighting, A/V and associated structures markets.
The Gearhouse and Prosound teams have a history of working successfully together to service local and international events, each fulfilling different requirements for the same clients. Now, Prosound will develop its Design, Sales, Distribution and Integration business as a core focus, with the additional support of the Gearhouse Group for rental requirements.
'Prosound's reputation and offerings align well with our own, and with the addition of Prosound's rental stock, Gearhouse has also acquired new product lines to improve our scope and capabilities', says Gearhouse Joint MD, Ofer Lapid. 'It means that we are both able to service our clients more effectively, and it also facilitates potential expansion into Africa.
'The main beneficiary of the equipment deal within the Group will be Gearhouse Splitbeam as this will enable them to develop into a long term rental company specialising in audio for theatre shows as well as their current Lighting offering. We look forward to a long and successful future working relationship with Prosound.'
With Prosound marking its 40th year in the industry, Technical Director Mark Malherbe observes: 'It was opportune to revaluate our role in the industry and concentrate on our local and international design, integration and solution capabilities. Recent successful theatre projects between Prosound and Splitbeam proved that collaboration between the two companies would be a reality. This deal signals Prosound's first step in realigning our core strengths and we're looking forward to the next 40 years.'