Radio Adelaide has installed an Enco DAD broadcast automation system to address its 'very unique and challenging requirements'.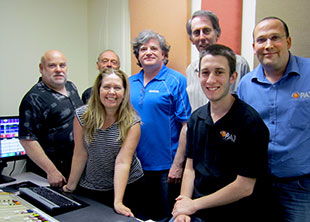 Following a rigorous tender, the installation was handled by Professional Audio Technology in cooperation with Enco Systems, who jointly took care of the system supply, installation, configuration and final commissioning.
The DAD system provides a virtualised main DAD server environment, with the station's five on-air studios connected as clients managing the entire content for Radio Adelaide's 24/7 operations. In addition, 25 administration and ingestion terminals allow more than 400 volunteers to pre-produce, prepare and refine more than 75 different on-air programmes.
'After a thorough RFP process, only the DAD system was able to meet our brief, including by being prepared to add new functionality that will now be applied across the DAD product internationally,' says Radio Adelaide General Manager, Deborah Welch. 'It's a powerful system that we know can develop with us, and can assist in developing our future. The PAT and Enco teams went out of their way to understand our special needs, and meet them. Their preparedness to spend the time to understand our unique environment was critical there, and was reinforced each step of the way.'
Radio Adelaide went live with its new DAD system in February 201: 'This whole project has been a perfect example of the customer service commitment Enco brings to end-users, while also providing the most flexible playout automation system in the world,' says PAT Managing Director, Patrick Salloch. 'I would like to thank and congratulate the Radio Adelaide, Enco and PAT teams for delivering a very complex and powerful system on time and budget. My team and I are proud to have been part of this project and to represent Enco in this country.'
'Enco is happy to have been chosen by Radio Adelaide and we are looking forward to a long and productive cooperation between our organizations,' adds Enco General Manager, Ken Frommert.