With three bars in Hanoi and now a second opening in Ho Chi Minh City, the Vuvuzela Beer Club is rapidly building its presence in Vietnam. Alongside recognised beers such as Tiger and Carlsberg, the Golden Gate Group is using the chain to introduce new beers like the Czech Zamky draught to Vietnam. Besides beer, the bars offer international cuisine served by Vuvuzela cheery team of waitresses.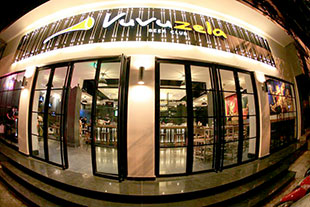 As with the other Vuvuzela Beer Clubs, audio specialist QV Sound designed the sound system to the critical standards of the Golden Gate Group management. The sound system needed to achieve high sound pressure levels, high-quality sound and 'enough bass to rock the crowd'. To achieve this QV sound used a QSC Audio loudspeaker system connected with Van Damme/Neutrik cabling throughout.
The system uses five QSC KW153 active loudspeakers in the main bar area with K10s positioned around the venue. Bringing extended bass to the system are two QSC KW181 active subs, which are powerful and compact 18-inch active subwoofers with 1kW power output.
'We always use Van Damme cables and fittings from VDC Trading wherever possible because they are trouble free, they represent excellent value and fantastic quality,' says QV Business Development Manager, Quoc Nguyen. 'Van Damme products have never let us down.'
Club manager Mr Vinh has also given the set-up his approval: 'The sound is really excellent and getting lots of great comments,' he says.